College of Business Administration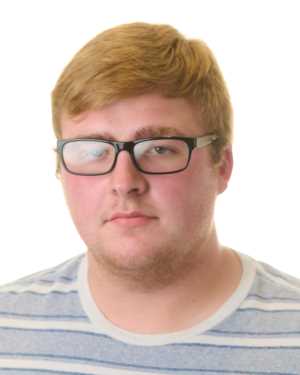 Kyle Peters
Kyle Peters is a
third year
majoring in Finance with a minor in Economics. Outside of Senate, he is actively involved in PSPAA and the Men's Track and Field Team, where he throws shot put, discus, and hammer/weight throw. Kyle plans to use this position to encourage sustainable initiatives, support the quality of UWL education, and help advocate for improved infrastructure on campus. He is incredibly eager to represent the CBA, and if you are a constituent with a concern, please feel free to reach out to him!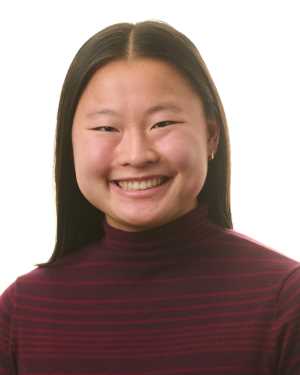 Aisling Polley
Aisling Polley is a fourth-year student majoring in Economics. This is her first year serving as Student Senator and will represent the College of Business Administration. She joined Student Association because she wanted to advocate for social justice and mental health around campus. In her free time, she enjoys the outdoors, music, and spending time with friends and family.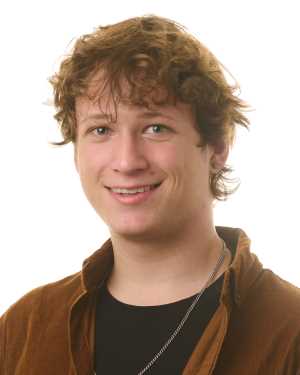 Ryan Sperling
I am a senior from Trevor, WI studying Economics and Public Administration. I aim to authentically represent the interests of the students of the College of Business Administration during my time in student senate, centering my efforts around sustainability and student rights. Besides senate, I am involved on campus in Students for Sustainability and College Dems. I am passionate about LGBTQ+ rights, environmentalism, voting rights, and transportation policy. In my free time, I enjoy playing piano and spending time outside, whether it's hiking, biking, or snowboarding. I am always happy to hear my peers' concerns, so don't hesitate to reach out to me over email or social media if you need anything.
College of Arts, Social Sciences, and Humanities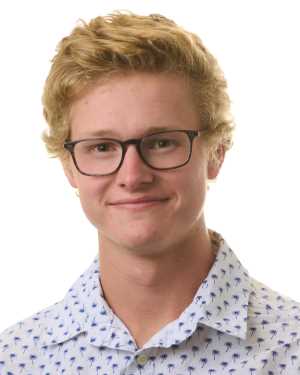 Jake Johnston
My name is Jake Johnston, I am a junior this year pursuing a major in political science with a minor in Spanish. Here at UWL I am involved in the Student Association as a Senator for the College of Arts, Social Sciences, and Humanities, and I am also the President of our Men's Ultimate Frisbee team here on campus (Shoutout
BadLUC
)! In my free time I enjoy snowboarding, longboarding, playing ultimate, golfing, tennis, pretty much anything outdoors, videogames when I get the chance, and of course, hanging out with friends. I'm super excited to represent my fellow CASSH students this year in hopes
to make
sure everyone has an awesome time here on campus, like I have.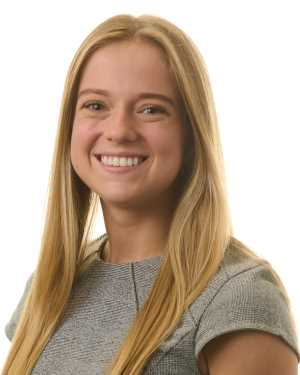 Morgan Hose
Morgan is a junior double majoring in Political Science and Communication Studies with an emphasis in Public Comm. and Advocacy and a minor in Legal Studies on the Pre-Law track. She is passionate about advocating for the prevention of sexual assault, forming achievable practices to increase awareness of mental health, informing students of their legal rights on and off-campus, as well as connecting the student body as a whole. Outside of Student Association, Morgan serves as the Assistant Editor for The Racquet Press, Secretary of Golden Key International Honour Society, and more. She looks forward to working with students to represent their needs and concerns.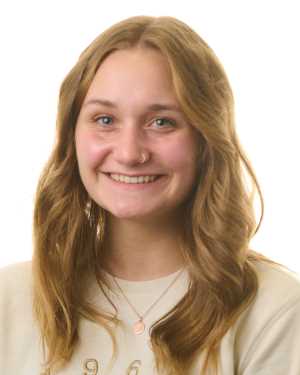 Jenasea Hameister
Jenasea
is currently a sophomore majoring in Public Administration with a minor in Legal Studies. Her plan is to either attend law school or receive her PhD in Public Affairs and work in the public sector or make public policy. She is eager to advocate for students on campus and be an outlet for those students who may feel like their voice is not heard as clearly on campus. She is passionate in women's rights, environmental sustainability, LGBTQ+ rights, and equality.
Jenasea
is involved in many organizations on campus while also holding leadership positions, including, Vice President of Communication and Finance in Panhellenic Council and Director of Community Engagement in Alpha Phi Sorority. In her free
time
she loves to grab coffee with a friend or workout at the Rec. She is so excited to be a CASSH Senator this year!
College of Science and Health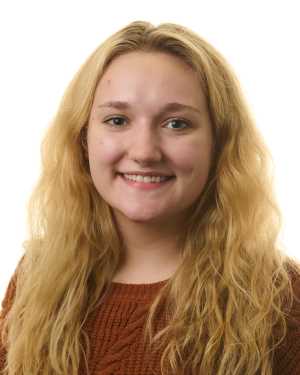 Carissa Weber
Carissa is a senior majoring in biochemistry and minoring in mathematics. She is from
Portage,
Wisconsin and La Crosse was where she dreamt of going to school. In her free time, she enjoys hanging out with friends and family, working out, hiking, and reading. She hopes to make the UWL campus a better place and represent the needs/concerns of her fellow students in the College of Science and Health.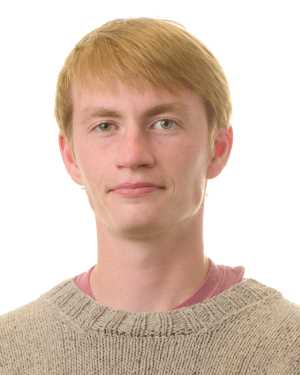 Andrew Ericson
Andrew is a 4th year at UWL, he is pursuing a major in Chemistry: Environmental Science and a minor in Math. This will be his third year being involved in
Student
Senate. Sustainability is the most important issue to Andrew, something that has been a push factor to get more involved on campus, and has led to his involvement in
Student
Senate, Students for Sustainability and his role as the Green Fund Coordinator. He is also a captain of the UWL Men's Ultimate Frisbee Club and loves playing Disc Golf. Feel free to reach out for anything sustainability related!
Sarah Remiker
Sarah Remiker is a first year student from Kenosha, Wisconsin. She is majoring in Public Health and Community Education on the Pre-Med track. She is also a member of Eta Sigma Gamma and Eta Alpha Phi honoraries. Outside of class she enjoys yoga, painting, hiking, and traveling. Sarah is passionate about helping others, especially those living in underserved communities.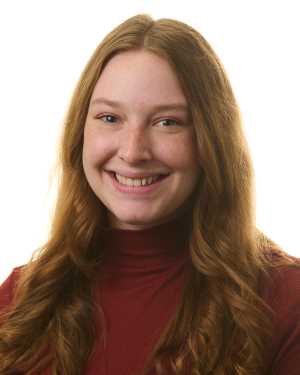 Sarah Fleegal
I am representing the College of Science and Health. I am a third-year student majoring in Microbiology and minoring in Chemistry. I am on the pre-med track and plan to attend medical school after graduation.
Lizzy Hanstedt
Lizzy is a freshman majoring in Biochemistry in hopes
to become
a physical therapist or neurologist. She is also part of the women's soccer team. In her free time, she likes to
hang
with friends, cook, and read books. As a senator, she aims to make all students feel included and assure them that any difference they can instigate- whether big or small- will make UWL a more special place.
Madyson Emer
Madyson Emer is a sophomore from South Milwaukee, Wisconsin She is a Biomedical Science major here at UWL on a Pre-Med track and a minor in psychology. Outside of class, you can find her spending time with friends, hiking, or working at the REC as a competitive sports supervisor.
Lindsey Strzyzewski
Lindsey Strzyzewski is a Senior and the Senator for the School of Education. Her major is Middle Childhood- Early Adolescents and she has a math minor. She is from Manitowoc Wisconsin and has always had a passion for teaching since entering high school. Some undergraduate experiences include writing and receiving a grant to travel abroad to Japan. Here she was able to research and later present information on the educational system in Japan. She is also the Treasurer for the club Collegiate Middle Level Association which focuses on supporting K-12 students and teachers. Lindsey aspires to teach and eventually move up into administration in the future. In her spare time she enjoys being outside and spending quality time with friends.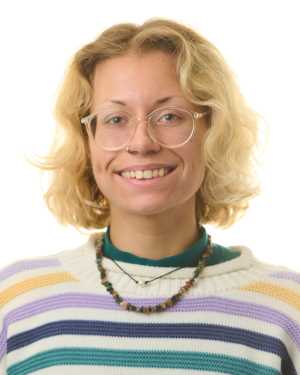 Mariah Stewart
Mariah Stewart is a fifth-year student majoring in MC-EA Education with a double minor in Mathematics and Art Therapy. She is the Co-Chair and Senator for the Multicultural Student Organization (MSO), ALANA Womxn. Mariah is passionate about bringing forth voices that aren't usually heard/listened to in our society. She is excited to represent all that ALANA stands for and to make a difference on our campus and within our community.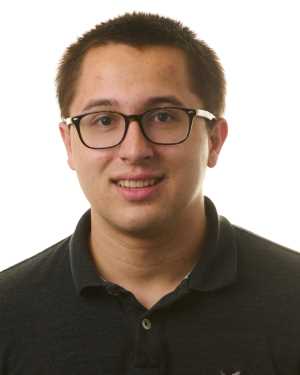 Felix Estrella
My name is Felix Estrella, and I am a senior majoring in computer science. I represent the Latin American Student Organization on campus. In my free time I like to go hiking, watch movies, and spend time with friends. This school year I hope to make the campus a better place and serve the students.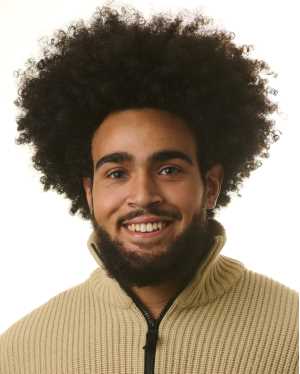 Ian Carroll
My name is Ian Carroll. My pronouns are he/him/his and I'm originally from Milwaukee, WI. I'm a senior this year at UWL and my major is Philosophy with a minor in Biology. I have the pleasure of serving as Senator for BSU (Black Student Unity) and my primary hobby is longboarding.
Hannah Smith
Hi! My name is Hannah Smith, and I am a freshman at UWL this year. My PGP's are she/her and my major/minor is either Communications or English with a minor in Psychology. I am a part of ALANA Womxn, NASA, and the Multicultural Validation program here. I love to read, write, listen, and make new friends! I can't wait to be a part of the senate this year!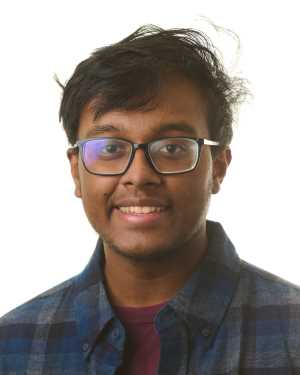 Pranav Karri
My name is
Pranav
Karri
, I'm a freshman with a computer science major. I'm from Sun Prairie, WI, which is about 10 minutes from Madison. I'm the current senator for the Asian Student Organization (ASO). Some hobbies that I enjoy are playing tennis, playing video games, hanging out with friends, and just listening to music.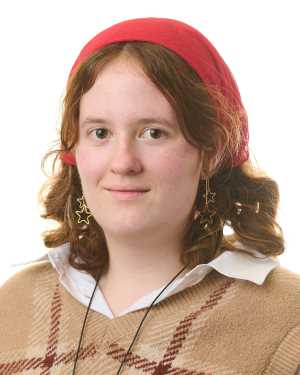 Cait McReavy
Cait
is a senior studying education with minors in English and Social Justice. She is passionate about creating an equitable campus where all UWL students can thrive.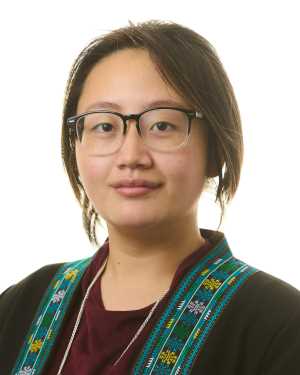 Yer Xiong
My name is Maiv Ntxawm Xyooj, or you can call me by my English name: Yer Xiong. I am a Social Studies Education major with an emphasis on Political Science. I am currently the Senator for the Hmong Organization Promoting Education (HOPE). You can find me mostly in the Office of Multicultural Student Services, or out and about on campus getting my coffee fix; don't be afraid to say hi!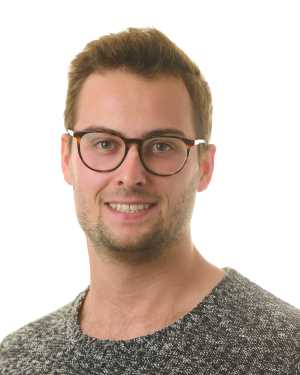 Moritz Ippisch
Moritz is a Junior studying International Business Administration. As an exchange student from the Frankfurt University of Applied Sciences he is representing the International Student Organization. Being born in Germany, growing up in a small town in northern Italy, and living a year abroad in Vancouver Canada helped him to shape his international horizon. His leisure time consists of a contrast between having an active sporty lifestyle like mountain-biking, hiking, going for a swim in beautiful lakes to enjoying the small culinary highlights in life when opening a tasty bottle of wine and combining it with a delicious self cooked meal.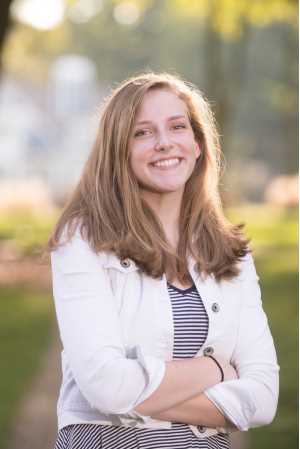 Kat Fitzgerald
My name is Kat Fitzgerald and I use she/her pronouns. I'm a Marketing and Economics major with a minor in Legal Studies. Most of my time is spent playing basketball, spending time with friends and family, and trying different types of foods. I'm very excited to continue representing Athletics in Student Senate and work to bring positive changes to campus.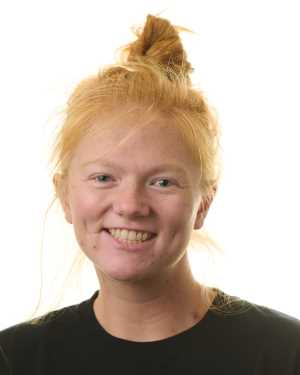 Elise Wember
I am currently a senior at UWL, double majoring in psychology and political science, with a neuroscience minor. While my aspirations for graduate school attain to my neuroscience minor and psych major, I am extremely passionate about equal and civil rights, implementing sustainability, and creating a welcoming and accessible environment for everyone. My goal for being on student association is simply to help make a difference any way I can. Some things I like to do for fun are listening to music, reading, hanging with friends, hiking, and getting coffee of course.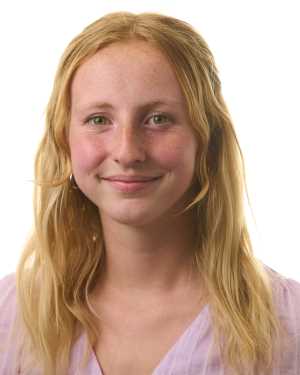 Cassie Ziegler
Cassie Ziegler is a first-year student from Sauk Prairie, WI. She is majoring in Public Administration with a minor in Communications Studies. In her free time, she enjoys surfing Pinterest, writing and hanging out with friends. She is very excited to be part of the Student Association to make a positive difference at UWL for all students.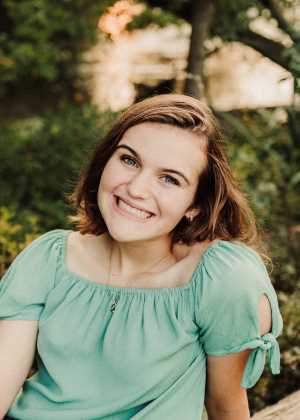 Anastasia Grochowski
My name is Anastasia Grochowski, and I am a freshman pursuing a major in Biology and a minor in Communications on a Pre-Physician Assistant track. This year I am honored to be serving as a First-Year Senator! I am particularly passionate about improving access to mental health resources, promoting LGBTQ+ rights, and increasing inclusivity and camaraderie on campus. In my free time, I enjoy hiking, hammocking, thrifting, playing volleyball, and working out in the Rec. I am so excited to be representing first-year students - please do not hesitate to contact me with comments or concerns!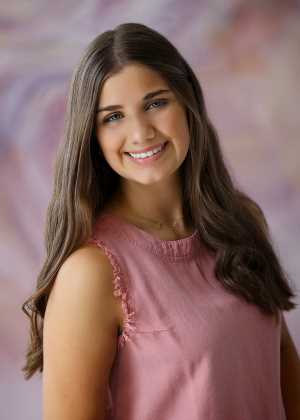 MacKenzie Caya
MacKenzie is a freshman majoring in biochemistry and biology: biomedical sciences and minoring in psychology. She is on the pre-medicine track and plans to attend medical school after graduation. She is originally from La Crosse, WI and in her free time she likes to hike, hang out with friends, get coffee, and play with her dogs. She's excited to be involved in the Student Senate and help make a difference at UWL so students can feel more welcome and at home.
Liberti Jonas-Jongebloed
My name is Liberti Jonas-Jongebloed and my pronouns are she/her! I am a sophomore this year and my major is Political Science. I am currently an RA in Sanford and I am currently serving as a general reporter for The Raquet Press. I am also Vice-President of NRHH (National Residence Hall Honorary) and am apart of NSLS (National Society of Leadership and Success).
Maddie Bain
Maddie is a junior from Kaukauna, Wisconsin. She is majoring in psychology with a double minor in both criminal justice and anthropology. She is excited to work within the Student Association to provide students with the resources they need to have a healthy, safe, and enjoyable college career. She is especially passionate about mental health awareness, ensuring students feel safe on and off-campus, and providing individuals with the information they need to be active within our university and community. In her free time, she enjoys playing intramural sports, snowboarding, and hanging out with friends. She is looking forward to having the ability to represent students and help them look forward to their education at UWL.
Molly Westcott
My name is Molly Westcott, I go by she/her pronouns, and I am a political science major, with a double minor in business management and art. I like to consider myself a very empathic person who has a passion for learning. When I graduate, I want to help manage a public works team that focuses on the reconstruction of brownfields. I am part of the SEMB for the Poms team here at UWL, and love to get involved. I spend a lot of my free time laughing with my friends, as I love to make people smile.
Heidi Pullen
Hello! My name is Heidi and I use she/her pronouns. I have the pleasure of serving as the graduate student senator. I completed my undergraduate degree in Spanish Education at UWL in December 2020. I am currently in my first year of graduate school in the Student Affairs Administration program. My assistantship is in Residence Life where I am the Graduate Resident Director of Reuter Hall. I'm excited to represent the graduate-student voice and make positive changes on our campus to make it a more welcoming and equitable place for all students.