Senator Biographies
A page within Student Association
CBA (College of Business Administration)
Ryan Sperling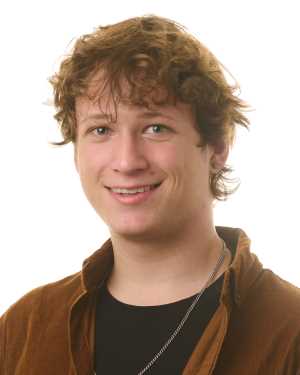 Ryan Sperling
I am a 5th year from Trevor, WI studying Economics and Public Administration. I aim to authentically represent the interests of the students of the College of Business Administration during my time in student senate, centering my efforts around sustainability and student rights. I am passionate about LGBTQ+ issues, environmentalism, voting rights, and bicycle/pedestrian policy. In my free time, I enjoy playing piano/drums and spending time outside, whether it's hiking, biking, or snowboarding. I am always happy to hear from other students, so don't hesitate to reach out to me over email or social media if you need anything.
Helena Alisch
Helena Alisch
Helena is a Business Management major with a minor in Legal Studies on the Pre-Law Track. As a College of Business Administration Senator, she strives to represent the student body, especially within the CBA. She is passionate about equal rights and sustainability on campus. Outside of Student Association, Helena is the banquet chair and clothing chair of Delta Sigma Pi, a Waitress at Big Al's Pizza, and more. It is important to her to keep a safe environment on campus where everyone feels accepted and heard. Don't hesitate to reach out to her with any questions or concerns!
Paige Jahner
Paige Jahner
My name is Paige Jahner and I am from Appleton, Wisconsin. I am a junior at UWL, pursuing a degree in marketing. I am involved in the Student Association as a College of Business Administration Senator. As a member of the Student Association, I strive to advocate for the student body, specifically CBA students. It is my goal to make your experience at UWL one you will cherish and appreciate forever. Taking a proactive approach to mental health is something I am passionate about, and I am committed to ensuring that everyone at UWL feels safe, respected, and included. In my free time, I enjoy hanging out with my friends, listening to music, online shopping, and going to the gym. I love meeting new people and forming new connections so don't hesitate to reach out with any questions/concerns or to just say hi!
CASSH (College of Arts, Social Sciences, and Humanities)
Jake Johnston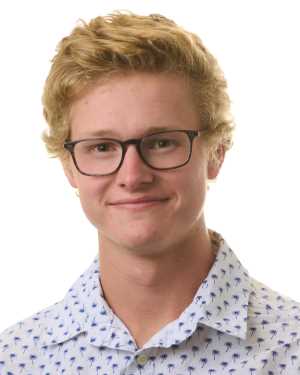 Jake Johnston
Jake, a senior at UWL, is closing in on a degree in Political Science with minors in Spanish and Legal Studies. Here at UWL he is member of Student Association as a Senator for the College of Arts, Social Sciences, and Humanities, the Captain of our Men's Club Ultimate Frisbee Team, and a member of The Sports Club Executive Council. Through these teams and organizations he actively tries to build an inclusive, sustainable, safe, and inviting environments in all areas of campus so that students feel that they always have a place and a voice here at UWL. In his free time he enjoys ultimate frisbee, golf, videogames, anything in the outdoors, and of course, spending time with friends and family.
Morgan Hose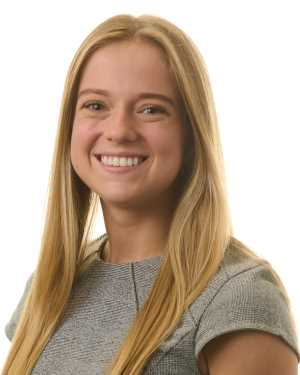 Morgan Hose
Morgan is a senior double majoring in Political Science and Communication Studies with an emphasis in Public Comm. and Advocacy with a minor in Legal Studies on the Pre-Law track. She is passionate about advocating for the prevention of sexual assault, forming achievable practices to increase awareness of mental health, informing students of their legal rights on and off-campus, as well as connecting the student body as a whole. Outside of Student Association, Morgan serves as the Executive Editor of The Racquet Press, President of Pre-Law Society, Secretary of Golden Key International Honour Society, and more. She looks forward to continue working with students to represent their needs and concerns.
Jenasea Hameister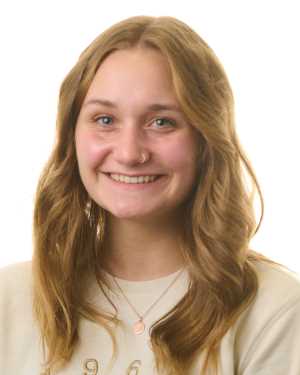 Jenasea Hameister
Jenasea is a junior majoring in Public Administration with a minor in Legal Studies on the Pre-Law track. She is passionate about advocating for sustainability on campus, the prevention of sexual assault, informing students of their rights and resources on and off campus, and connecting with her constituents to hear any concerns or questions they may have. Outside of Student Association, Jenasea is the Co-Chair of the SUFAC committee and the General Reporter for The Racquet Press. She looks forward to meeting with her constituents and for a successful year!
CSH (College of Science and Health)
Anastasia Grochowski
Anastasia Grochowski
My name is Anastasia Grochowski, and I am a sophomore pursuing a major in Biology and minors in Communications and Spanish on a Pre-Physician Assistant track. This year I am honored to be serving as a CSH Senator! I am particularly passionate about improving access to mental health resources, promoting LGBTQ+ rights, and increasing inclusivity and camaraderie on campus. In my free time, I enjoy hiking, hammocking, thrifting, playing volleyball, and working out in the Rec. I am so excited to be representing CSH students - please do not hesitate to contact me with comments or concerns!
Sarah Remiker
Sarah Remiker
Sarah Remiker is a sophomore from Kenosha, Wisconsin. She is majoring in Public Health and Community Education on the Pre-Med track. She is also a member of Eta Sigma Gamma honorary, a Peer Health Advocate, and volunteers at Gundersen Health as a Community Resource Connector. Outside of class she enjoys yoga, painting, hiking, and traveling. Sarah is passionate about helping others, especially those living in underserved communities.
Sophia Root
Sophia Root
Sophia is a Junior majoring in Public Health and Community Health Education and minoring in Public Administration. Outside of SA, she is involved in Eta Sigma Gamma on campus, volunteers as a Community Resource Connector for Gundersen Health System, and works two jobs. In her spare time she enjoys hiking, cooking, listening to music and shopping. She is excited to offer insight to SA focused on student health and wellness.
Sarah Fleegal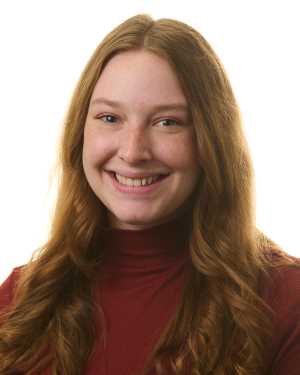 Sarah Fleegal
I am representing the College of Science and Health. I am a third-year student majoring in Microbiology and minoring in Chemistry. I am on the pre-med track and plan to attend medical school after graduation.
Alexis Tate
Alexis Tate
My name is Alexis Tate and I use They/Them pronouns. I am a Recreation Management Major with an Outdoor emphasis and a minor in environmental Studies. I am currently a senator for the College of Science and Health. In my free time you can find me hiking, biking, and hammocking around La Crosse. I am so excited to make this campus a more inclusive place.
SOE (School of Education/Teacher Candidates)
Carter Drost
Carter Drost
Carter Drost is a senior senator representing UWL's School of Education. Pursuing a degree in English Education, he hopes to teach in a high school and climb the administrative ladder with the goal of becoming a superintendent. Outside of his studies, Carter spends a lot of his time practicing with and competing for the UWL swim and dive team, tutoring at the Writing Center, and indulging in various hobbies, like hiking, biking, skateboarding, snowboarding, playing video games, and more. As a representative, he hopes to accomplish creating and sustaining equitable, safe, and positive learning environments for all UWL students, as well as continuing the work already being done to make campus and the surrounding area a green, carbon neutral community.
Terra Clark
Terra Clark
My name is Terra Clark, i am from Seneca, WI, and i am a Junior pursuing a degree in social studies with an emphasis in History. I have the honor of serving as the senator for ALANA. I am very passionate about LGBTQIA+ rights, voting rights, racial equality, and mental health awareness. My aim as a senator is to work collaboratively with all organizations and clubs that reside on campus to ensure that all students feel safe and welcome on the campus that has been a second home to me for the past three years.
Fabiola Martinez-Garcia
Fabiola Martinez-Garcia
Hello everyone, my name is Fabiola Martinez-Garcia. I am a first year majoring in Biology with a minor in Business Administration on a pre-dentistry track. I am proud to say that I am the senator for LASO (Latin American Student Organization). Outside of LASO, I am also a part of Gamma Sigma Sigma and work as a front desk office assistant in OMSS (Multicultural Student Services). I am eager to be able to serve as a voice for underrepresented students here at this PWI. I believe everyone deserves the right to express their voice and because of that I want to invite you to LASO. Bring a friend or two, all are welcome. If you have any questions about LASO or just want to talk about your experience here at UWL please feel free to reach out whenever and we can grab coffee!
Ian Carroll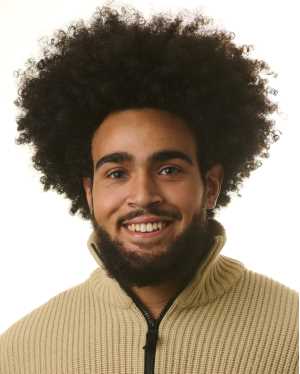 Ian Carroll
My name is Ian Carroll. My pronouns are he/him/his and I'm originally from Milwaukee, WI. I'm a senior this year at UWL and my major is Philosophy with a minor in Biology. I have the pleasure of serving as Senator for BSU (Black Student Unity) and my primary hobby is longboarding.
Grace Guyer
Grace Guyer
Grace is a sophomore majoring in English with a Writing and Rhetoric emphasis and minoring in Economics and Legal Studies. She is from a suburb of Milwaukee, though was born in Chongqing, China, and immigrated to the States when she was young. She is eager to serve as a liaison between her constituents and Student Association while advocating for underrepresented students in this PWI. Attending parochial and public-school systems whose racial diversity was next to none, she understands the significance of the opportunity granted to representatives of MSOs to use their voice to enact change on campus and around the community. In her free time, Grace enjoys spending time with friends and family, reading, listening to music, and caring for/volunteering with animals!
Ava Krause
Ava Krause
Hi! My name is Ava, and I use she/her/hers pronouns. I am from La Crosse and am currently a Sophomore majoring in Elementary/Middle/Special Education. On campus, I am the Resident Assistant for Social Justice and Inclusivity at Reuter Hall and a member of the Screaming Eagles Marching Band POMS Team. I am honored to represent the DREAM Organization this year in Student Association!
Yer Xiong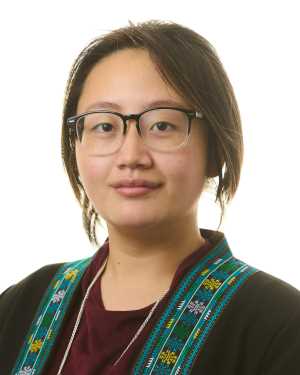 Yer Xiong
My name is Maiv Ntxawm Xyooj, or you can call me by my English name: Yer Xiong. I am a Social Studies Education major with an emphasis on Political Science. I am currently the Senator for the Hmong Organization Promoting Education (HOPE). You can find me mostly in the Office of Multicultural Student Services, or out and about on campus getting my coffee fix; don't be afraid to say hi!
Lizzy Hanstedt
Lizzy Hanstedt
Lizzy is a freshman majoring in Biochemistry in hopes to become a physical therapist or neurologist. She is also part of the women's soccer team. In her free time, she likes to hang with friends, cook, and read books. As a senator, she aims to make all students feel included and assure them that any difference they can instigate- whether big or small- will make UWL a more special place.
Casey Christ
Casey Christ
Hi my name is Casey Christ, and I am so proud to represent the veterans association this year. I am a Senior Political Science Major with a double minor in Public Administration and Communications. I am a Sergeant in the Wisconsin Army National Guard where I serve part time as a Field Artillery Sergeant. I aim to represent all students involved in the Military, ROTC, and all other affiliations adequately. In my free time I love to stay active, read, and cook! I play intramural volleyball, and am a member of the PSPAA, as well as the Veterans Association. Being in the Military is an integral part of my identity and I will work to make sure UWL accurately reflects the hard work and sacrifice veteran students make outside of the classroom.
Cameron Seebruch
Cameron Seebruch
Hi, my name is Cameron Seebruch and I am a First-Year Senator from Laux Hall studying political science. I am excited to represent all First-Year students for the 2022-23 academic year.