Carl Allen Jazz Clinic and Drumset Masterclass
Thursday, October 18, 3:30 to 7 PM
Room 56 (lowest level), Center for the Arts
Schedule: 3:30 - 5:00 PM Clinic with the UWL Jazz Orchestra
5:00 - 6:00 PM Clinic with the UWL Jazz Combos
6:00 - 7:00 PM Drumset Masterclass (this session is in Room 67)

All three sessions are free and open to the public, especially to young jazz drummers and percussionists!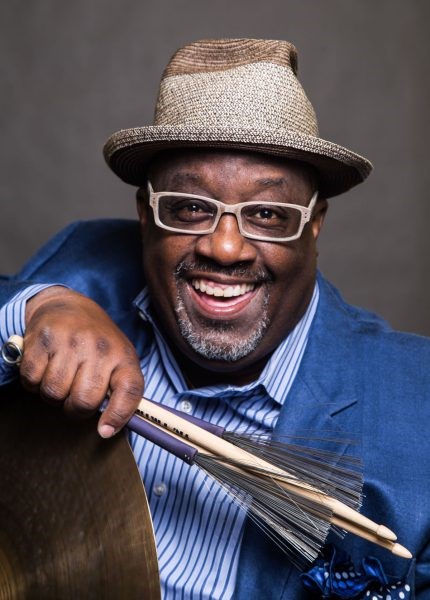 Milwaukee native and international jazz drummer Carl Allen is a multi-faceted jazz musician. He has played and recorded with the top names in jazz, such as Freddie Hubbard, Wayne Shorter, Herbie Hancock and Christian McBride; produced jazz recordings for many artists; and established himself as successful entrepreneur and businessman in music and music education.
Here are some videos of Mr. Allen:
Jim Beebe Memorial Concert Scholarship Fundraiser
Friday, Nov. 16, 7:00 p.m. Annett Recital Hall, Center for the Arts
In honor of Sparta native Jim Beebe, a traditional jazz trombone legend, UWL will host a concert to raise scholarship money for incoming jazz students to UWL. Two traditional jazz groups will be performing - The Seven Rivers Jazz Band and The Pearl Street Banjo Band. Judi K, who was the vocalist in Jim's Band, will appear as a special guest with The Seven Rivers Jazz Band, singing several of the songs she recorded with Jim.
For tickets, please call 608-785-8415