Posted 9:29 a.m. Thursday, Feb. 9, 2023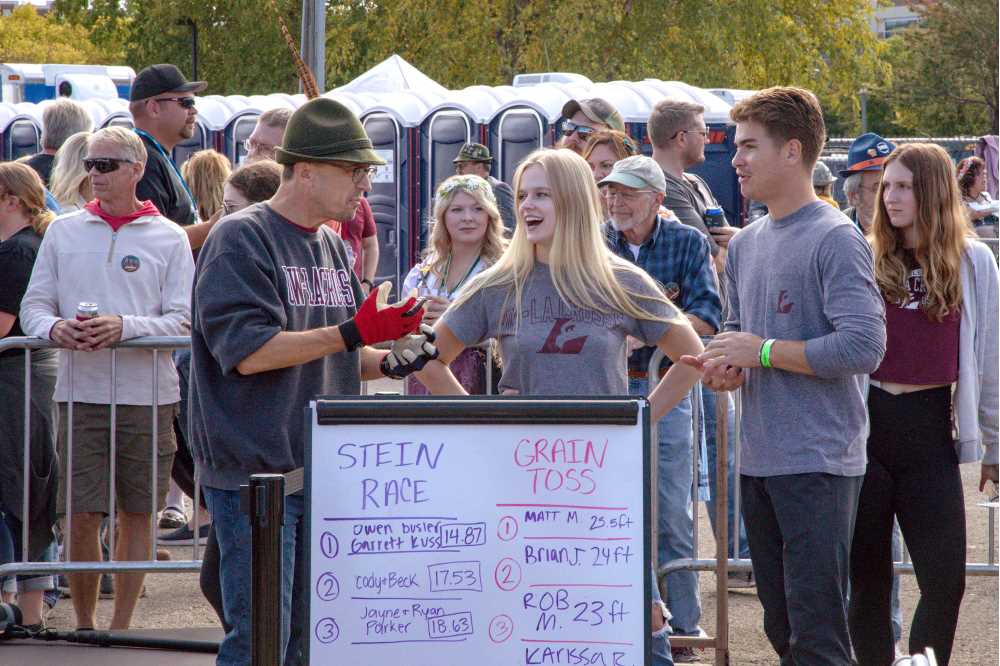 Faculty looking for hands-on, community projects that re-enforce student learning can join the CEL program
by Lisa Klein

For some, the month of February is a time to acknowledge connection and partnership. UW-La Crosse has a new program that is connecting classrooms to the community — and this partnership is growing stronger.
The program is helping students learn key skills for their future careers while they learn important tasks that community organizations and businesses need help doing.
This program is called the Community Engaged Learning (CEL) program. Faculty who have ideas for partnerships and are interested in receiving a CEL designation on their course can submit their proposal on the UWL Community Engagement website.
The CEL program allows UWL students to gain real-world experience through a classroom partnership with a local business, non-profit or civic organization. The program was piloted during the 2021-2022 school year, and, after a successful trial, continues to grow and gain momentum in 2023.
In the first five months of the program, more than 300 students have assisted 36 businesses, non-profits or civic organizations. Nearly all the partnerships were local with 85% happening in La Crosse County. The hundreds of students came from 19 different course sections on campus, providing a wide variety of community services from scientific research to community event building.
CEL proposals for the fall 2023 semester are due February 15. Classroom partners do not have to be identified until the start of the fall 2023 semester.
The CEL program works by matching a local community need with a faculty expert who is looking for a real-world project for their students to practice the knowledge and skills they are learning in the classroom. Community organizations submit their project ideas online through the UWL Community Idea Exchange, which also serves as a resource for faculty looking for hands-on classroom projects in the community that re-enforce student learning.
Community-engaged courses require a minimum of 15 hours of work with or for a community partner and include learning outcomes connected to job skills that employers nationwide have identified as critical to workforce success. The UWL Academic Advising Center & Career Services office calls these job skills the Eagle Advantage, a UWL career readiness initiative that gives students a competitive edge for future employment.
"The goal of the Eagle Advantage is to help students recognize and articulate the essential career-readiness skills they are developing during their time at UWL," said Becky Vianden, UWL director of Academic Advising Center and Career Services.
Example partnership — UWL students work with Oktoberfest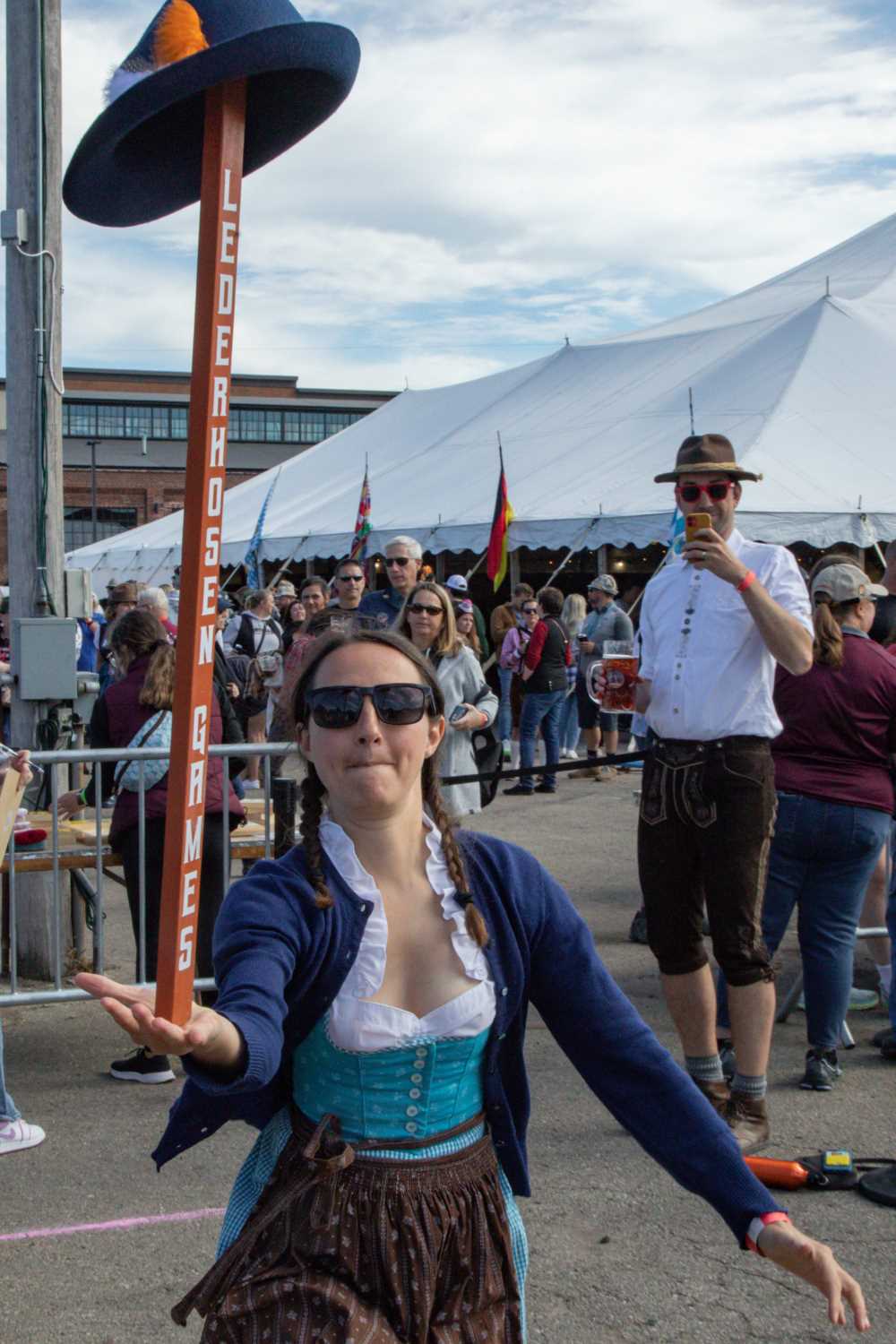 One of the program's most recent partnerships took place with Oktoberfest U.S.A. in September and October of 2022. Thirteen students from a UWL Recreation Management class planned and facilitated the Lederhosen Games during the annual community event. The students gathered the necessary supplies, marketed the event, and provided Oktoberfest U.S.A. organizers with an evaluation and recommendations for next year's games.
"The students' involvement with Oktoberfest is very valuable," said Jean Taylor, member of the Oktoberfest U.S.A Board of Directors. "The Lederhosen Games are very popular with attendees of Oktoberfest. The UWL Recreation Management class makes the event turnkey for the Oktoberfest Board of Directors and a success with visitors. We very much value the partnership with the instructor and the immersion into our event the experience offers the students."
The faculty member teaching the course values these types of local partnerships because students gain marketable skills, as well as experience they can use when applying for jobs after graduation.
"Local partnerships, like our partnership with Oktoberfest U.S.A., are valuable for many reasons," said Dan Plunkett, UWL associate professor in the Recreation Management and Therapeutic Recreation Department. "Not only do the partnerships provide a chance for students to develop and practice real-world skills, but the work students do with community partners is seen as fun and engaging. In can reaffirm that they are following a career path that is right for them."
The impact of these types of service and research projects on student learning helped UWL's Community Engaged Learning Program receive the 2022 American Association of State Colleges and Universities (AASCU) Excellence & Innovation Award for Civic Learning and Community Engagement. AASCU is a Washington, D.C.-based higher education association of nearly 400 public colleges, universities and systems nationwide. The AASCU gives the award to acknowledge the outstanding results and potential of a program to influence and serve as a model for other institutions.
As UWL continues to build local partnerships to collaborate with on the Community Engaged Learning model, the institution maintains a focus on preparing students for the workforce through hands-on, real-world projects and research that benefit the community.
UWL's connection to the community can strengthen community and student education. That's a partnership worth celebrating this February.
Faculty: Want to get started?
Learn how to partner with a community business or organization on a service or research project through the Community Idea Exchange.

Lisa Klein is the UWL Community Engagement Coordinator specializing in community partnership building and communication. Learn more at www.uwlax.edu/community/