Rec Management and Therapeutic Recreation
COVID-19 Update
09/15/2020
Our operational status
Academic departments will be minimally staffed. Classes for Fall 2020 are a mix of in-person, online, and hybrid. We recommend email and/or Canvas as the best way to reach faculty and instructors.
For more information: UWL's COVID-19 info hub
Congratulations Graduates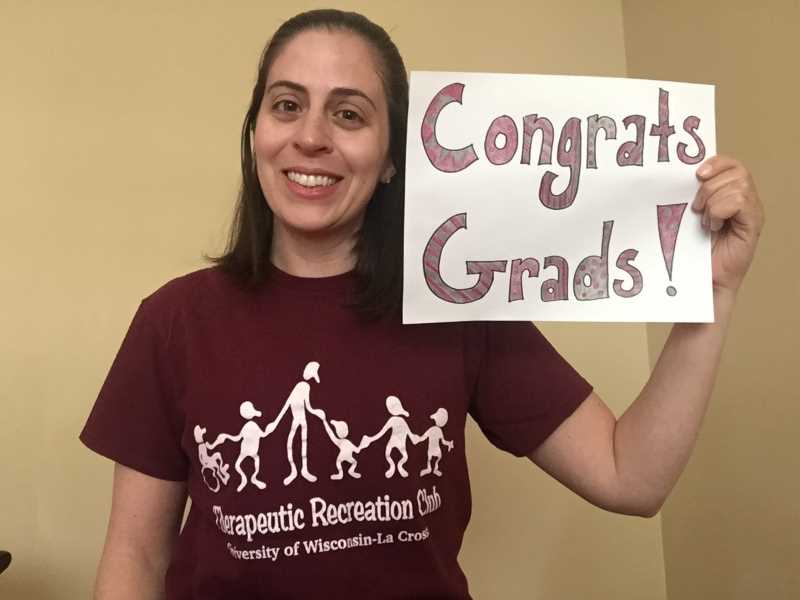 Good luck and well wishes from everyone in the Recreation Management and Therapeutic Recreation Department!
blobid0.png
The Department of Recreation Management and Therapeutic Recreation offers degrees in both Recreation Management and Therapeutic Recreation at the Bachelors and Masters level. Our overall mission is to prepare students for careers in the recreation profession while simultaneously instilling an appreciation for the role of quality leisure in people's lives. Recreation Management students are trained to eventually assume middle management positions in government recreation/parks, for-profit enterprises, tourism businesses, or non-profit recreation organizations. Therapeutic Recreation students become qualified to sit for their certification exam. Certified Therapeutic Recreation Specialists are trained to help individuals with physical, cognitive, and/or behavioral disabilities. They assume positions in hospitals, geriatric centers, drug rehabilitation centers, correctional institutions, and community centers.
Our Department has been nationally accredited by the Council on Accreditation of Parks, Recreation, Tourism, and Related Professions (COAPRT) since 1988.
A quick tour of our program web pages within this website will help you better understand our degree programs and career opportunities in recreation. Thank you for your interest in Recreation at UW-La Crosse.
Congratulations to our 2020 RMTR Scholarship Recipients!

Congratulations Graduates!
RMTR faculty and Provost Morgan at May 2019 Graduation Ceremony
Dr.'s Kil, Plunkett, Kumm-Schaley, Evans, and Harmon pose for a photo with Provost Morgan at the May 2019 graduation ceremony wishing all of our graduates the best as they continue their journey's!
What's new in Recreation Management
ROV underwater robot
Dr. Laurie Harmon lead a group of high school students on an R.O.V. underwater experience.
What's new in Therapeutic Recreation
TR virtual open house flyer
---
Student facilitating therapeutic recreation activity with older adult.
The Therapeutic Recreation program continues to receive recognition for it's Program of Merit for Health Professions designation from The Academy for Gerontology in Higher Education.