Tourism Research Institute
A page within Tourism Research Institute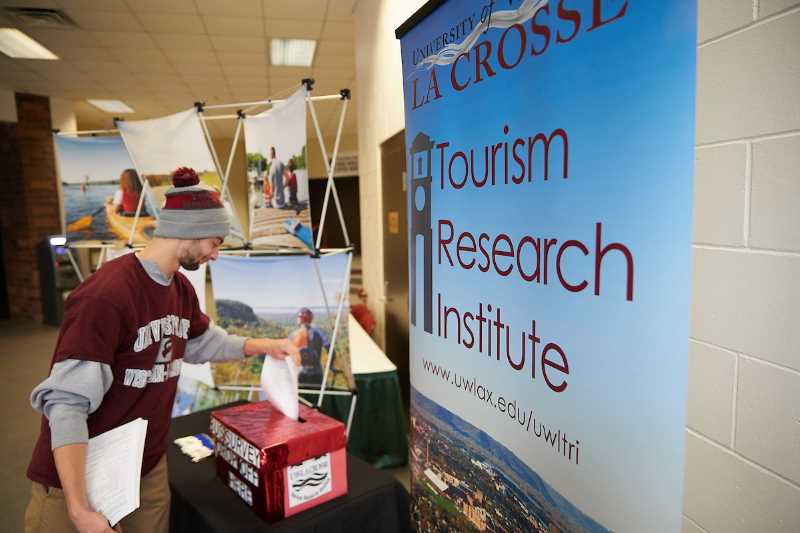 student collecting data for research project
Institute director, Dr. Dan Plunkett, examined the impact of COVID-19 on the summer 2020 travel season.
In collaboration with the La Crosse County Convention & Visitor's Bureau a study examining visitor travel sentiment for the remainder of 2020 was conducted. View the full report here. If you are having trouble accessing the report externally please contact dplunkett@uwlax.edu to request a copy.
Mission
The mission of the Tourism Research Institute at the University of Wisconsin-La Crosse is to conduct and facilitate tourism and recreation related research activities.
Tourism Research Institute in the News
Vision
Operate as a resource for organizations looking to conducted travel, tourism and recreation related research.
Provide faculty a resource hub for collaboration and partnership building through conducting tourism-related research.
Provide opportunities for undergraduate and graduate students to engage in tourism-related research activities.
Develop and run a webpage hosted on the Recreation Management & Recreational Therapy (RMRT) website offering organizations a means to contact the Institute, list potential research topics, and access to a database of past Institute research reports.