Posted 8:30 a.m. Tuesday, April 11, 2023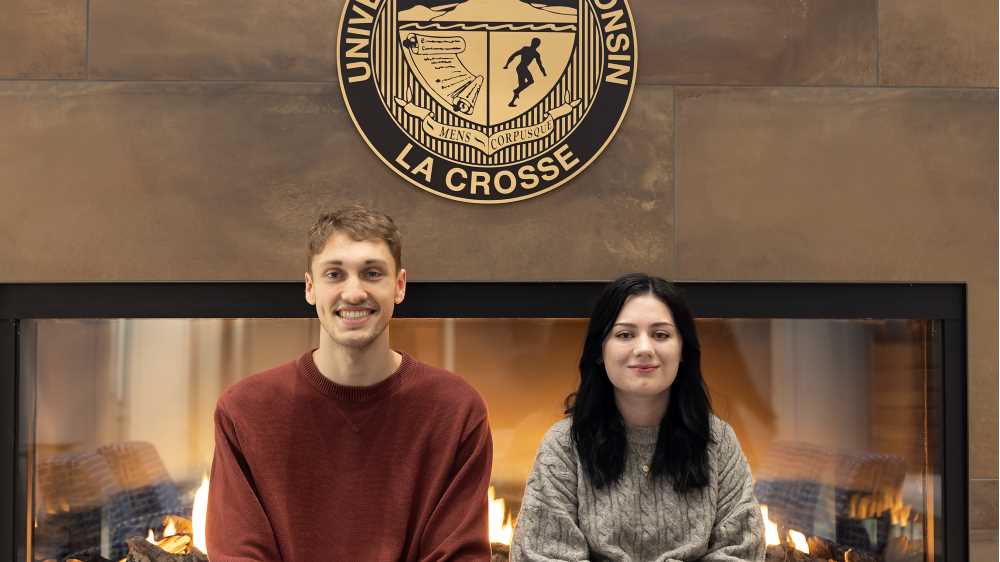 Art students create logos for College of Business Administration
Designing a logo is one thing. Designing a logo that artfully and accurately portrays a client is another.
Students in Marc Manke's intermediate and advanced digital art and graphic design class recently had a unique opportunity to build these skills through the College of Business Administration's logo design contest — an academic exercise that challenged students to capture the college's identity in a creative design.
Marketing major Jordyn York, who won the contest after a vote by CBA faculty, received a $1,000 scholarship for her efforts. But it was the overall experience — creating the initial design and then refining it over several weeks — that proved most valuable.
"We began this project by coming up with an array of options and concepts," explains York, a senior minoring in digital media studies and design. "We narrowed down our final logos through trial and error, as well as feedback from clients and our peers.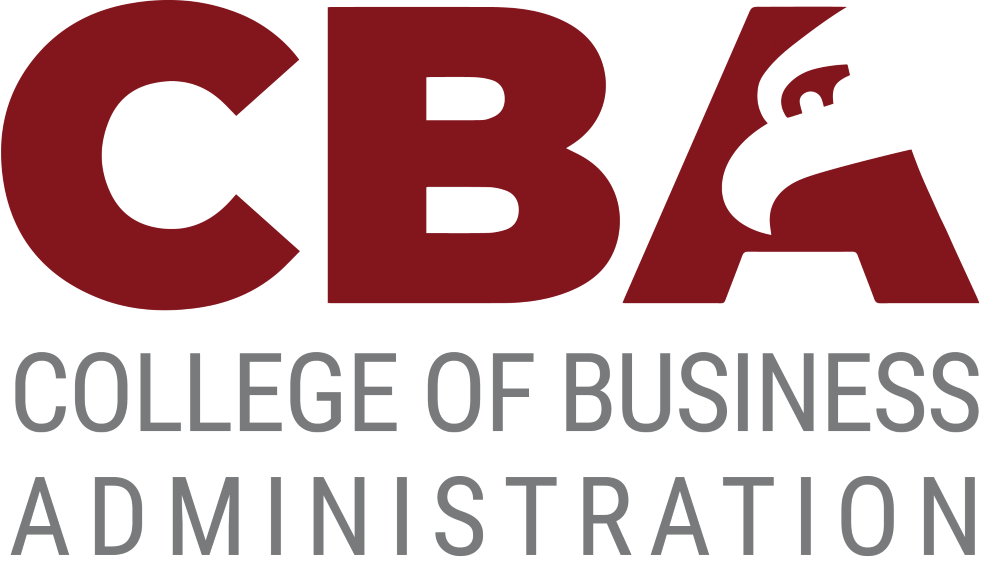 "This project helped me to learn the process of having my ideas and concepts and narrowing it down to the best option. The class as a whole helped me to improve my design skills and challenged me to create in ways that I hadn't before."
York used elements of UWL's existing brand to produce a clean, minimalist design. "CBA" appears in bold lettering, while the design of the "A" incorporates UWL's familiar spirit mark. The college's full name appears in gray underneath, adding clarity and a strong foundation.
"The biggest challenge I faced was trying to find a balance between designing something creative and different, while also making it simplistic enough to be a logo," she says. "I wanted to make something that had an impactful presence but was still simple enough to be used in a variety of mediums."
Riley Radle, a computer science major and art minor, received second place and a $500 scholarship.
Radle used the new home of the CBA — the century-old Wittich Hall — as a focal point of his design. A gray outline of one of Wittich's Gothic-style entrances sits above the UWL logo and the words "College of Business Administration" written in a classic serif font.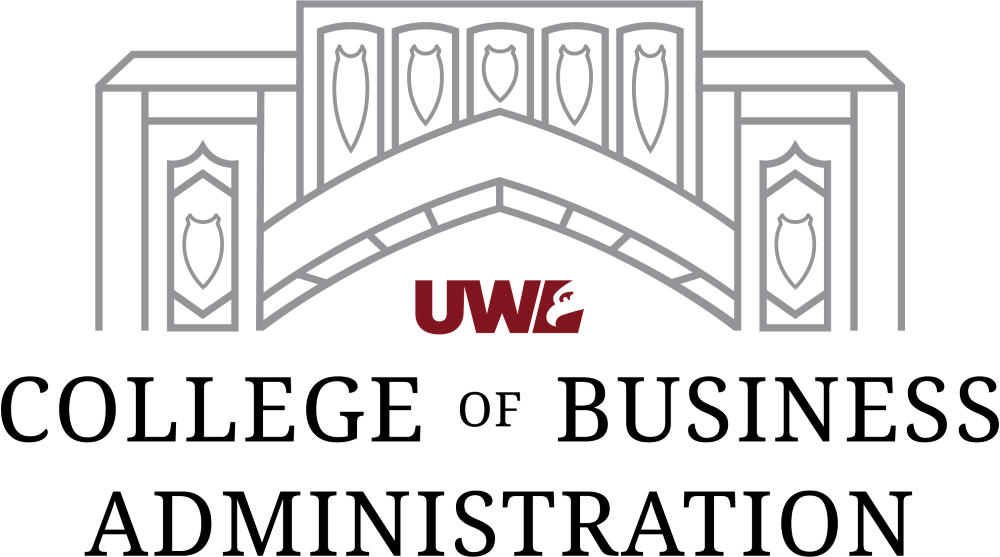 "TJ Brooks, dean of the CBA, had expressed the pride that the CBA takes in this new space. He also noted that the CBA wishes to become a great community on campus and for its members to take pride in being part of this college," Radle notes. "So, I figured what better way to evoke this sense of community than include the 'home' of that community in my design?"
His font choice was also intentional.
"This font is one of the standards for the UWL brand," Radle explains. "Moreover, I chose to use a serif font because it evokes a greater sense of elegance, professionalism and tradition — all of which I felt described the CBA."
Radle, who is set to graduate this spring and hopes to work in graphic design, says the project helped prepare him to take that next step, thanks largely to the supportive environment created by Manke and his students.
Manke says it was good to see his students grow over the course of the project, developing skills that will serve them well in the future.
"Working on a project for an internal client is a great learning experience," Manke says. "It gives students experience collaborating with a client, dealing with feedback and not having complete creative control. These are skills they'll need to demonstrate as professionals, and there are really no training wheels to it. You just need to do it."