Profile for Marc Manke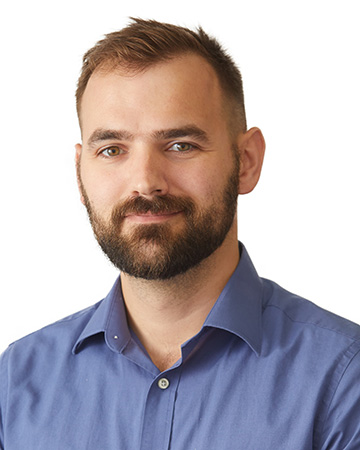 Contact me
Marc Manke
Pronouns: He/Him/His/They/Them/Their
Assistant Professor
Art University of Wisconsin-La Crosse
Specialty area(s)
Graphic Design, Textile/Garment Design, Furniture Design, Print Media, Visual Literacy, Interdisciplinary Studio Practice, Sculpture
Brief biography
Marc Manke (b. 1988) is an artist, designer, and educator based in his hometown of West Salem, WI. Born on a 3rd generation dairy farm, Manke draws deep pride from his rural roots, small-town communities, and family traditions. As an out gay man, Manke tries to reconcile the competing cultural and historic forces affecting not only his day-to-day life but the experiences and identities of many rural queers. Using textile design and sculptural forms, Manke explores the myriad factors shaping the identities of rural gay men and the communities they live in. In his most recent work, Manke uses camouflage textile designs, male garments, and commercial presentation strategies to address issues ranging from passing in hyper-masculinized (and sometimes hostile) country communities, gay dating and friendship, healthcare access, and HIV prevention in rural America.
Current courses at UWL
ART207 - Introduction to Digital Art and Design
ART308 - Intermediate Digital Art and Design
ART408 - Advanced Digital Art and Design
ART413 - Independent Study in Design
ART425 - Perspectives in Art (Design)
Education
Master of Fine Art - Studio Art, Maine College of Art - 2019
Bachelor of Fine Art - Sculpture, Minneapolis College of Art and Design, 2011
Career
Teaching history
Art102 - Art Appreciation
ART166 - 3D Art Foundations
ART160 - General Art Foundations
ART102 - Art Appreciation
ART218/318/418 - Printmaking, Introductory/Intermediate/Advanced
ART418/419 - Printmaking, Special Topics/Independent Study
Professional history
2023 - present - Assistant Professor of Art
2019 - 2023 - Assistant Lecturer of Art - Department of Art, UWL
2012 - 2022 - Library Services Assistant - Advanced, Murphy Library, UWL
Kudos
awarded
Ariel Beaujot, History; Nese Nasif, Marketing; and Kathleen Hawkes, Lisa Lenarz, Marc Manke and Sierra Rooney, all Visual & Performing Arts; received the award for Preservation Alliance of La Crosse Heritage Award at Preservation Alliance of La Crosse Banquet on Wednesday, Sept. 6 in La Crosse, WI, USA. Preservation Alliance of La Crosse has granted us the 2023 Heritage Award for contribution to Historic Preservation via the Hear, Here Project.
Submitted on: Aug. 28
exhibited
Kathleen Hawkes and Marc Manke, both Art, exhibited "Glitch is the Soul of the Machine" on Sept. 20 in Minneapolis, MN. The Minneapolis College of Art and Design (MCAD) Master of Fine Arts (MFA) Program presents, "Glitch is the Soul in the Machine," an international traveling exhibition showcasing emergent forms of new media art that playfully reveal the way digital technologies influence our experience of everyday life. The exhibition runs Sept. 20 - Oct. 1, on the third floor of the MCAD main building, and is free and open to the public. There will be an opening reception from 5:30-7:30 p.m. Thursday, Sept. 23.
Submitted on: Sept. 21, 2021
Important links