Posted 3:14 p.m. Wednesday, Sept. 21, 2022
Educational excellence
Career, advising services earn top nod on campus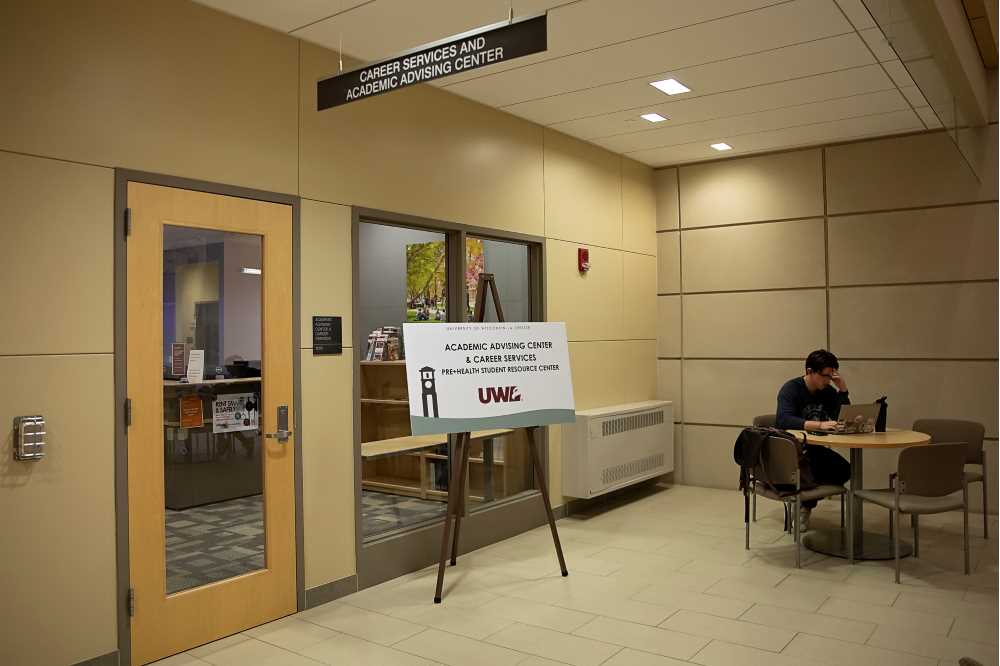 They've shown exemplary growth, productivity and innovation — all during a pandemic. The UWL Academic Advising Center & Career Services Office has received the Academic Staff Council's inaugural Academic Staff Council Program Excellence Award for its performance, initiative, creativity and achievement.
"The motivation behind all our efforts has consistently been to improve the experience and success of UWL students," says Becky Vianden, director of the office. And, the 30 staff members have done just that.
Among their significant contributions to excellence of performance are efficiency, advising and retention initiatives, along with collaboration among other campus departments.
Staff from the Academic Advising Center reach out to students who end their first semester on probation, helping them set goals and review academic support resources. They also collaborate with Records & Registration staff to manually register incoming first-year students into "key courses."
Among recent initiatives, Career Services staff partnered with the Office of Multicultural Students Services to develop specific career programming for students of color, including a panel of alums who share their advice. They collaborated with other UW campuses to meet virtually with Wisconsin employers.
In other efforts, both offices encourage students to complete surveys after they receive services, which help assess if students are meeting advising outcomes and suggest areas to improve. "Action Teams" from the staffs meet monthly to help the office improve on assessment, professional development, marketing, and equity and inclusion.
The collective unit has also taken initiative and creativity with innovative approaches, improving productivity and program service performance.
Academic Advising Center staff members have made strides in improving student advising. They've created the Master Advisor Program initiative that has improved faculty confidence and best practices in student advising, boosting satisfaction among students.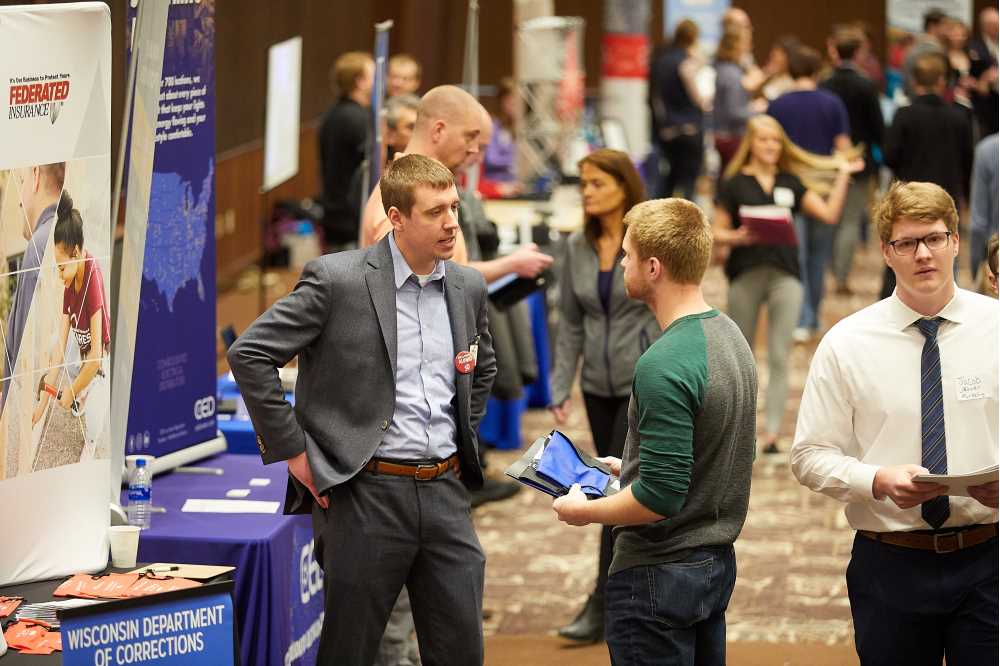 Career Services staff has worked with UW System colleagues to gather employment information from alumni five- and 10-years post-graduation. The new information has pinpointed top Wisconsin employers of UW grads, along with helping the staff improve current student first-destination options.
​The Pre-Health Student Resource Center, also a functional area within the unit, has worked with faculty and staff across campus to create new pre-health tracks, highlighting for students the academic pathways leading to careers in those areas. In addition, the Pre-Health Student Resource Center has created a robust, non-credit Canvas course for students interested in health careers to facilitate information sharing to students on a broad scale.
And the office has also achieved better results and broad distinction.
The Academic Advising Center has adopted proactive advising, anticipating student advising needs during certain phases of the semester so staff can reach out to students in advance rather than waiting to address roadblocks after they have already occurred. Results show the pivot is working — students are getting the advising they need before they know they need it.
Career Services staff members have spearheaded the "Eagle Advantage," a campus career readiness initiative. It gives students a competitive advantage for post-graduation employment and grad school by helping students to articulate the essential career-readiness skills they are developing during their time at UWL.
"I am proud of the efforts and accomplishments of our AACCS staff," says Vianden. "They are truly a student-centered group of individuals who are a joy to work with."
The Academic Staff Council Program Excellence Award…
in its inaugural year, recognizes UWL programs staffed primarily by non-instructional administrative and professional academic staff. The award recognizes excellence of performance, initiative and creativity, along with outstanding achievement.
Academic Staff Award recipients honored
Recipients of the 2022 UWL Academic Staff Excellence Award and Academic Program Excellence Award will be honored at the Academic Staff Kick-off at 3 p.m. Wednesday, Oct. 5, in the Hall of Nations, Centennial Hall. The reception is open to all.