Posted 11 a.m. Thursday, June 22, 2023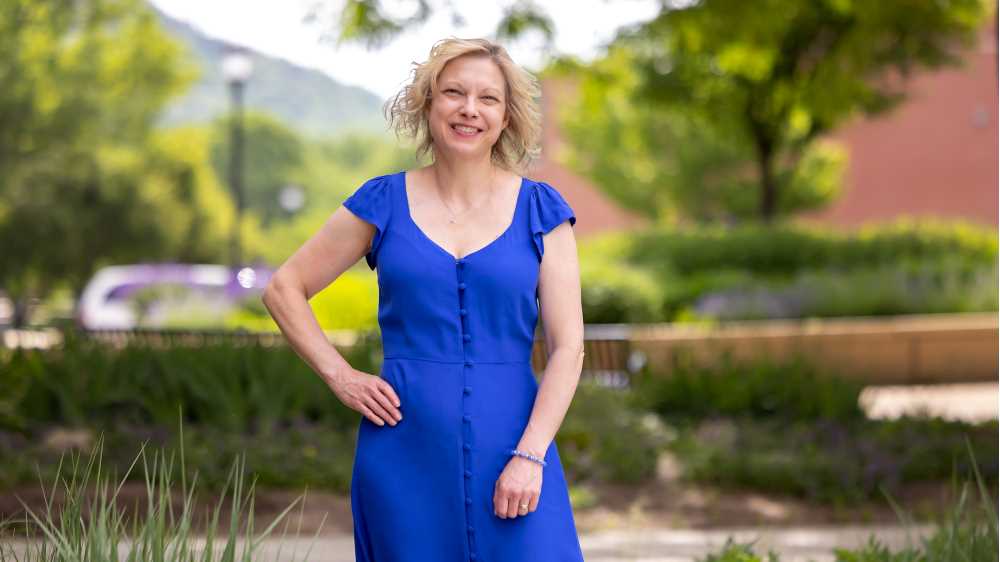 Laurie Miller wins 2023 Eagle Teaching Excellence Award 
UW-La Crosse is home to many outstanding instructors who make a difference in students' lives inside and outside the classroom. This year, UWL's Provost Office received hundreds of nominations from students hoping to recognize their favorite faculty. From these nominations, a university committee selected seven faculty to receive 2023 Eagle Teaching Excellence Awards. The winners will be honored during Chancellor Joe Gow's opening remarks for the fall semester.
They are:
This is the sixth of seven stories highlighting the winners.
Laurie Miller, Economics
Started at UWL: 2000
Courses: I teach in the Economics Department. The two courses that I primarily teach are Global Macroeconomics and Microeconomics and Public Policy, both of which are introductory economics courses.
Background: In my junior year at UWL, I decided I wanted to teach at the college level. After receiving my bachelor's degree, I went on to earn my master's and Ph.D. in economics and was fortunate to have opportunities to teach while in graduate school. After graduate school, I started teaching at UWL.
Favorite part of teaching: I really enjoy the two C's of teaching: creativity and connection. I love the creative aspect of teaching — breaking ideas and concepts down to their most basic parts and then building bridges between these parts to foster student learning. However, it is the connection with students that makes teaching so rewarding. I teach mainly first- and second-year students in my classes. I love that I get to be a part of their transition to college, watching them grow and develop as individuals, and sometimes giving them a little grace when they stumble along the way.