Posted noon Thursday, May 25, 2023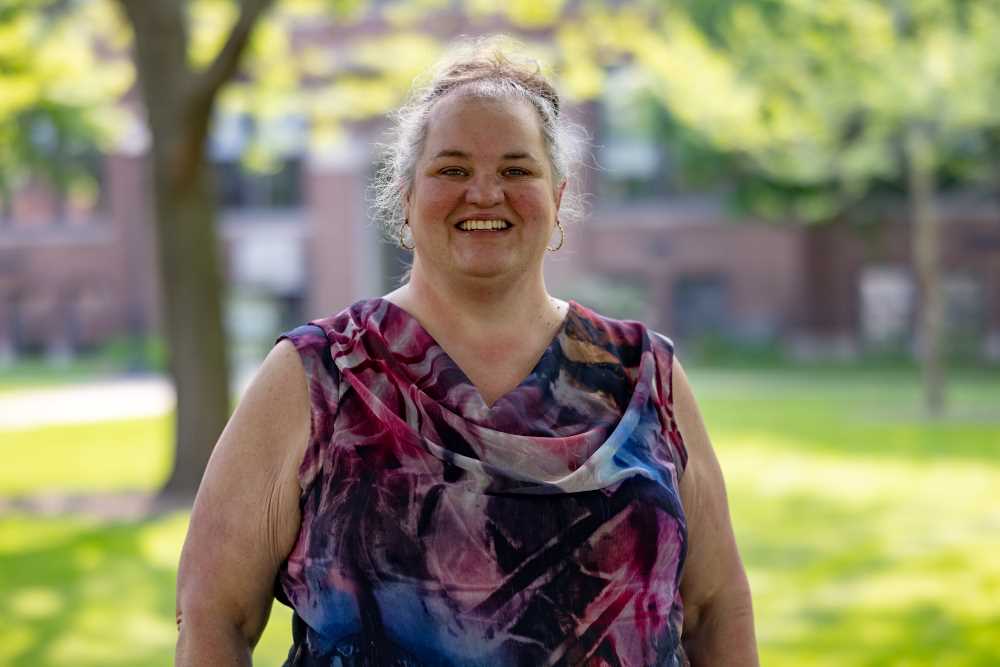 Deanna Maynard wins 2023 Eagle Teaching Excellence Award 
UW-La Crosse is home to many outstanding instructors who make a difference in students' lives inside and outside the classroom. This year, UWL's Provost Office received hundreds of nominations from students hoping to recognize their favorite faculty. From these nominations, a university committee selected seven faculty to receive 2023 Eagle Teaching Excellence Awards. The winners will be honored during Chancellor Joe Gow's opening remarks for the fall semester.
They are:
This is the second of seven stories highlighting the winners.
Deanna Maynard, Educational Studies
Started at UWL: 2019
Courses: I am in the Educational Studies Department. I teach courses in special education and literacy methods for teacher candidates in the Early Childhood Education program and Elementary Middle Education program. I am also the professional development school liaison to Northside Elementary and Coulee Montessori Charter School in La Crosse, where I supervise teacher candidates in their elementary field experience.
Background: Prior to coming to UWL, I was an educational consultant for Missouri Schoolwide Positive Behavior Support while completing my doctorate at the University of Missouri-Columbia. Prior to that, I was a special education and general education teacher, instructional coach, and assistant principal in Nevada and West Virginia.
Favorite part of teaching: My favorite part of teaching is connecting with students as they draw on their own learning history, build their knowledge and skills through their coursework, and begin to apply their learning to the classroom. When students share their successes or challenges in the field classroom, whether in delivering their lessons or building a relationship with their students, it's really meaningful to be able to celebrate, problem-solve and think ahead to their future classrooms and how they will support their students.