Posted noon Wednesday, June 14, 2023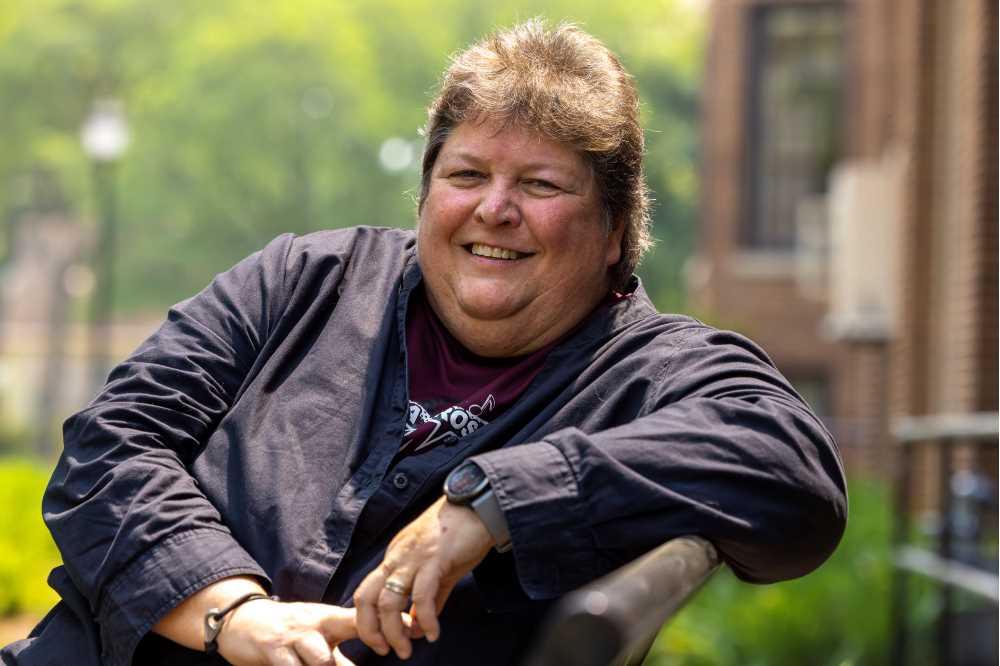 Tammy Fisher wins 2023 Eagle Teaching Excellence Award 
UW-La Crosse is home to many outstanding instructors who make a difference in students' lives inside and outside the classroom. This year, UWL's Provost Office received hundreds of nominations from students hoping to recognize their favorite faculty. From these nominations, a university committee selected seven faculty to receive 2023 Eagle Teaching Excellence Awards. The winners will be honored during Chancellor Joe Gow's opening remarks for the fall semester.
They are:
This is the fifth of seven stories highlighting the winners.
Tammy Fisher, Music/SOE
Started at UWL: 2001
Courses: Screaming Eagles Marching Band, Symphonic Band, Foundations of Music Education, Instrumental Conducting, Instrumental Methods in the Classroom, Supervisor of Clinical Field Experience and Student Teachers, Applied Percussion, Spring Drum Line/Percussion Ensemble, Percussion Techniques.
Background: I finished my classwork at UNC-Greensboro and was invited to stay on as the first conductor of the newly formed Concert Band.
Favorite part of teaching: Teaching at UWL provides me the opportunity to make connections and collaborate with students across campus in a variety of learning environments. As director of the Screaming Eagles Marching Band, the football field is my classroom, as well as every other venue we perform at. Blending 150 robust personalities with a wide range of musical skill sets and marching experience into one sound is a one-of-a-kind challenge! With a foundation of mutual respect, I love to facilitate student leadership and collaborative learning. It is rewarding to watch the students entertain thousands of people while serving as ambassadors of the university.
My other teaching assignments provide me the opportunity to work with students from their freshman year through graduation. Helping students develop and grow into young professional educators is truly gratifying.