Posted 12:01 p.m. Tuesday, Sept. 19, 2023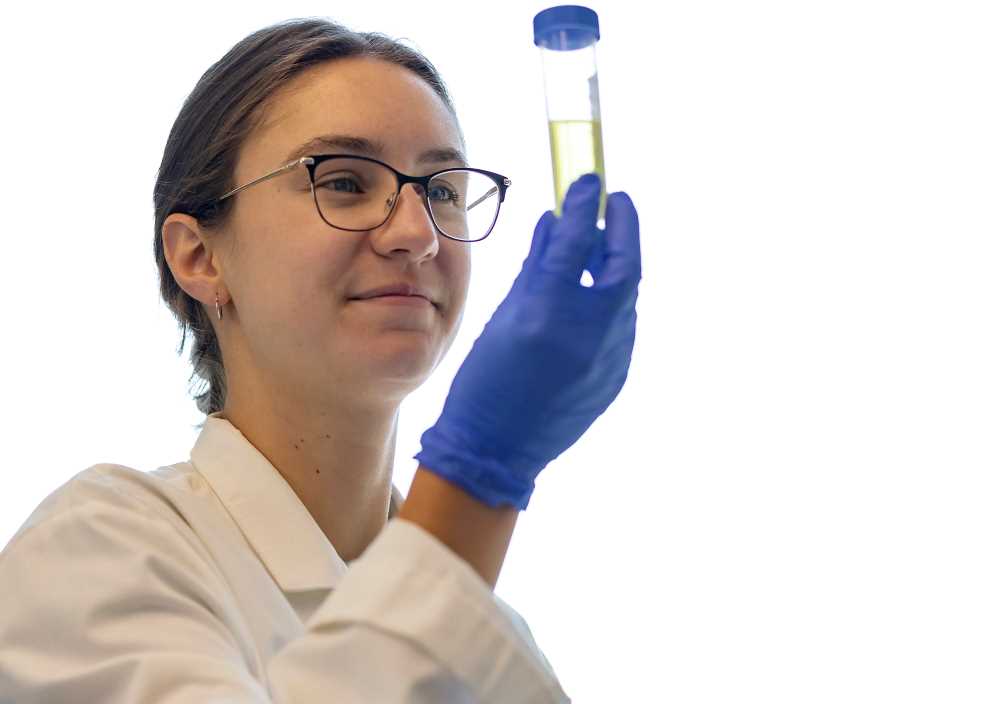 Fellowships help students pursue research in a challenging, supportive environment 
Curing cancer.
It's more complex than people realize, says Kaitlyn Schneider, UW-La Crosse graduate student in biology.
Curing cancer is not working on one cure, she explains. Different cancers have different mutations, meaning treatments that work for some forms of cancer have no effect on others.
Schneider spent this past summer at UWL researching a type of cancer that is notoriously hard to treat, called triple negative breast cancer. This cancer doesn't respond to available therapies because it is not fueled by any of the three main receptors: estrogen, progesterone or the Her2 protein.
With a big problem like this to explore and the defense of a graduate thesis approaching in just one year, Schneider is grateful for UWL donors who've made new fellowships available to graduate students in UWL's College of Science and Health.
"I'm glad I have this fellowship to help support me and take some of the financial stress away," says Schneider. "I am able to get everything out of my master's program that I can."
New summer research fellowships for graduate students build on the success of an undergraduate Dean's Distinguished Fellowship program that has made summer research experiences possible for UWL undergraduate students for the past two decades. Students are able to follow their research passions over the summer months while learning skills to serve them in their studies, the workforce and beyond.
How the summer fellowships work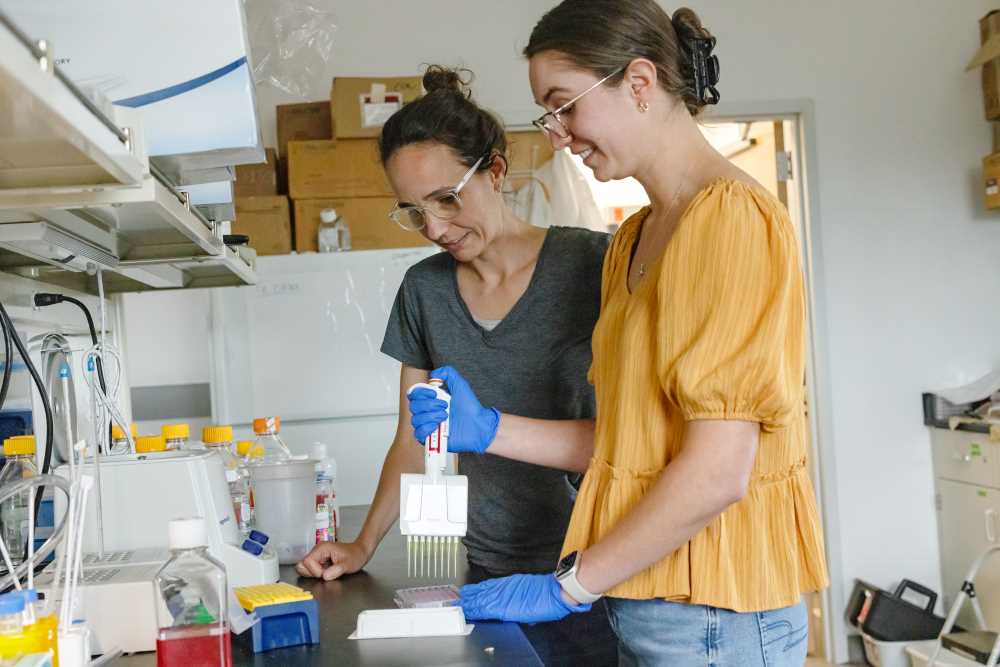 In both the undergraduate and graduate summer research fellowship programs students receive a stipend over the summer months, so they can skip the routine summer job and experience an in-depth research project with a faculty mentor in a challenging, yet collaborative and supportive environment.
The fellowship helps pay the bills while Schneider works a part-time job and conducts research. This way she doesn't need a full-time job.
"During the school year I will have commitments like teaching and nine credits of classes. So, there is only so much time to work on research," she says. "Summer is my crunch time to devote all of the time I have to working in the lab and writing my thesis."
Students also gain in-depth knowledge and experience in their field.
"My Dean's Distinguished Fellowship has been crucial in helping me understand what really goes into analysis of a topic that has real-world importance," says Kendrick Kolar, a DDF recipient and UWL geography major and environmental studies minor. "I've also learned the best ways to communicate about data and how to apply a multitude of techniques and ideas that I have learned over the last three years."
Students are able to make an individual research project into something much larger, explains UWL Senior and DDF recipient Morgan Priem, who has participated in global collaborations and national presentations because of her DDF research.
"Through the DDF program, I have grown from a first-year research student into a strong, independent researcher with the technical, presentation and communication skills to excel in a graduate research program," says Priem, a biochemistry, biology and French major.
Professor Sierra Colavito, a mentor to Schneider, says with all of the experience students get in her lab learning about cancer and blood disorders, she has no doubt Schneider will be accepted into a doctoral program. One of her previous graduate student researchers is now working at the Carbone Cancer Center at the University of Wisconsin-Madison.
While the fellowship helps Priem, Schneider and Kolar with their studies and career future, the benefits extend beyond a student's personal situation. For instance, Schneider's research project will gather preliminary data to help Colavito and her lab apply for a National Institutes of Health grant. Continued research into triple negative breast cancer could have far reaching application for the study of cancer. When cancer metastasizes, it exemplifies stem cell-like characteristics. Triple negative breast cancer has stem-cell like properties, meaning results could apply to other cancers, explains Colavito.
Support a graduate research fellowship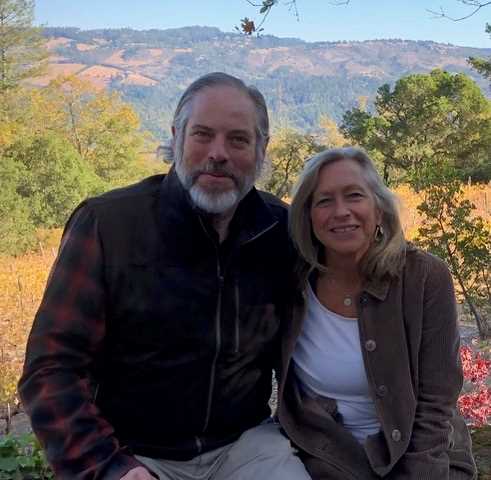 New in summer 2023, UWL's College of Science and Health is offering fellowships to graduate students. Offered at a critical time between their first and second year on campus, these fellowships help graduate students dive further into research, develop their theses, grow professionally, advance UWL research labs and make important progress in their field of study.
The graduate fellowship builds on the success of UWL's undergraduate Dean's Distinguished Fellowship program. Support Graduate Research Fellowships today. Fellowship support starts at $6,000.
Donors who want to make a difference for a student and a specific field of study find that supporting research fellowships does both.
Mike and Kathi McGinley established and endowed a Dean's Distinguished Fellowships in 2018-19.
"We are delighted by the results we have seen thus far. We understand that our fellowships have helped provide support for students and their mentors in the conduct of important basic research in virology (Human Norovirus and Parainfluenza 3 virus) and bacteriology (Staphylococcus aureus)," says McGinley. "This research serves the dual purpose of deepening the understanding of these organisms and their impacts on human health and creating important and future career enhancing experiential learning opportunities for the students. This dual impact is precisely what we hoped to help foster with our endowed fellowships. We hope that others will be encouraged by the impacts we have seen and feel compelled to create more Dean's Distinguished Fellowships in the future."
Learn more on the College of Science and Health web page.