"I'm so passionate about molecular biology, cellular biology and studying cancer. I love to be here to learn. I'm glad I have this Graduate Research Fellowship to help support me and take some financial stress away. I can get everything out of the master's program that I can."
Kaitlyn Schneider
Graduate Research Fellow
Cellular and Molecular Biology
Cure Cancer
Well, it's a little more complex than that.
But Kaitlyn Schneider is studying a type of cancer that is notoriously difficult to treat. Her work will help her team collect data to apply for a National Institutes of Health grant, and it will inform her future career path. Support graduate fellows just like Kaitlyn.
---
UW-La Crosse undergraduate and graduate student researchers are eager to spend their summer months in labs, in the field, writing and researching. These months are critical as they create new knowledge and meaning within their discipline and move closer to completion of their degrees.
However, financial need keeps many busy with other summer work that pays the bills, but doesn't align with their future career goals. You can help students in the College of Science & Health:
Focus on research and their passion | Accumulate less debt | Graduate on time
To contribute to the Graduate Research Fellowships or Dean's Distinguished Fellowship program contact the UWL Alumni & Friends Foundation at 877.895.3863 or foundation@uwlax.edu or make a gift online on the UWL Foundation giving page.
Dean's Distinguished Fellowship
For more than 20 years, UWL's College of Science & Health has offered Dean's Distinguished Fellowships to undergraduate students in the college, providing students a stipend so they can skip the routine summer job and experience an in-depth research project with a faculty mentor during the summer months.
• About 350 DDF graduates are now working in science, medicine and technology across the globe.
• More than 200 went on to earn additional degrees, including more than 80 alums who have continued on to receive a doctoral degree.
[Data from 2021]
Support Dean's Distinguished Fellowships today. Fellowship support starts at $5,000.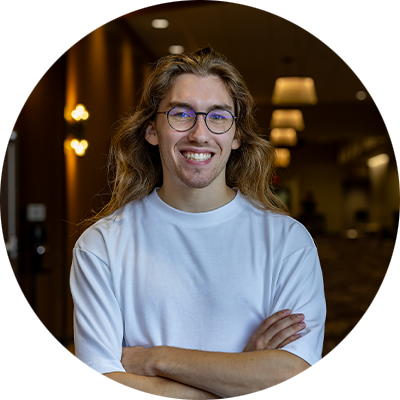 "My Dean's Distinguished Fellowship has been crucial in helping me understand what really goes into analysis of a topic that has real-world importance. I've also learned the best ways to communicate about data and how to apply a multitude of techniques and ideas that I have learned over the last three years."
Kendrick Kolar
UWL geography major and environmental studies minor
Graduate Research Fellowship
New in summer 2023, UWL's College of Science and Health is offering fellowships to graduate students. Offered at a critical time between their first and second year on campus, these fellowships help graduate students dive further into research, develop their theses, grow professionally, advance UWL research labs and make important progress in their field of study.
The graduate fellowship builds on the success of UWL's undergraduate Dean's Distinguished Fellowship program. Support Graduate Research Fellowships today. Fellowship support starts at $6,000.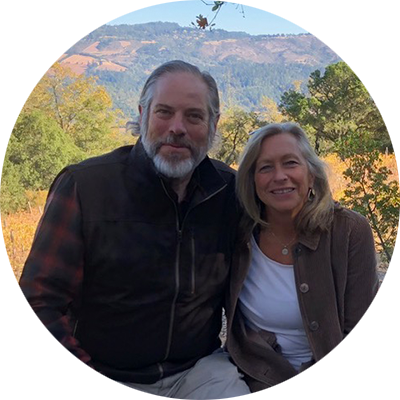 "We understand that our fellowships have helped provide support for students and their mentors to conduct important research in virology and bacteriology. This research serves the dual purpose of deepening the understanding of organisms and their impacts on human health and creating important and future career-enhancing experiential learning opportunities for the students. This dual impact is precisely what we hoped to help foster with our endowed fellowships."
Mike and Kathi McGinley
UW-La Crosse donors who established and endowed a Dean's Distinguished Fellowship in 2018-19.
Hear from past Dean's Distinguished Fellowship recipients