UWL Awards & Scholarships 2022-2023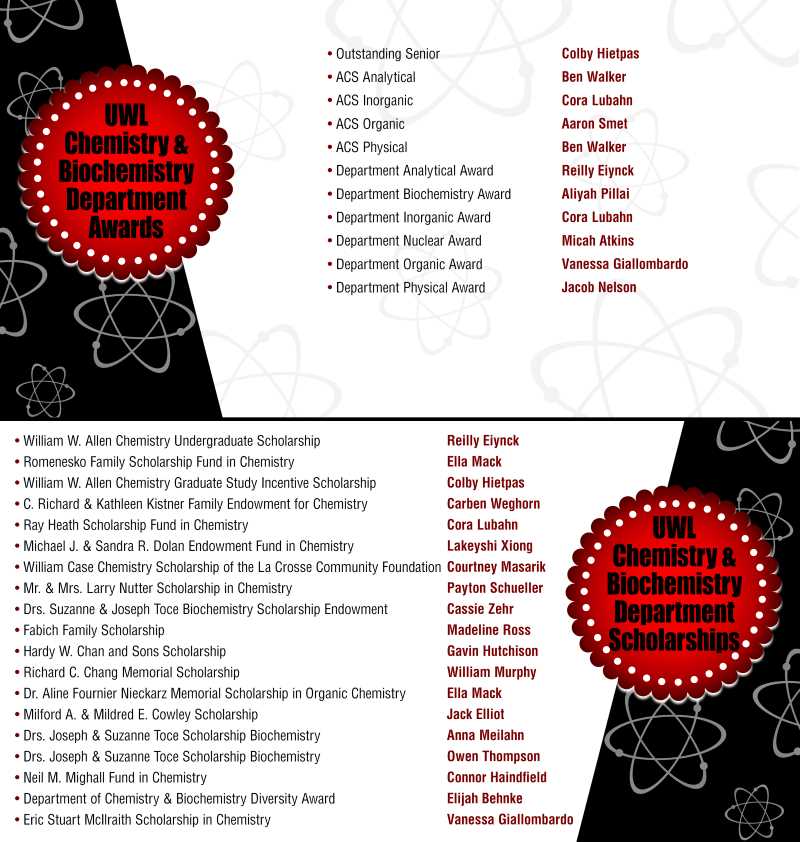 Scholarships & Awards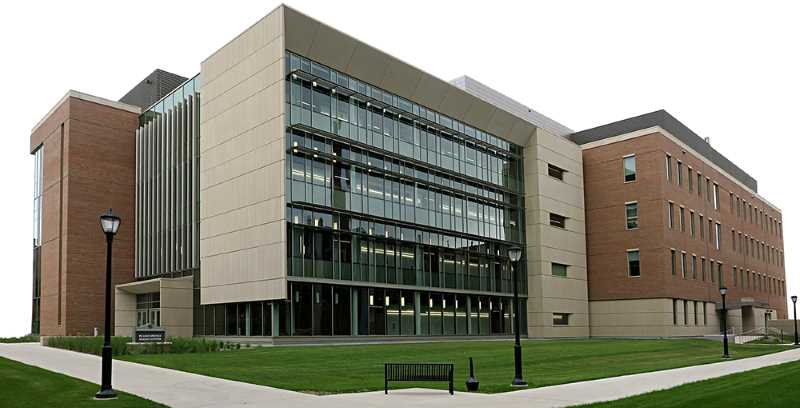 Prairie Springs Science Center photo
The Chemistry and Biochemistry Department is dedicated to excellence in undergraduate education!
Our faculty represent all of the major sub-fields of chemistry and have a diverse range of research interests – and generously give their time to assist students with coursework, and college and career advising. We are committed to providing a broad-based education that seeks to develop problem-solving skills through challenging coursework and hands-on laboratory experiences with modern equipment, instrumentation, and computation. Overall, we believe UWL provides one of the best undergraduate educational experiences in science available.
Exciting opportunities await chemistry and biochemistry majors in today's modern, technological world!
If you have questions or concerns, please email Todd Weaver, Ph.D., Department Chair, or phone 608.785.8269. Please feel free to contact any of our faculty members directly, or our departmental office at any time. We would be happy to meet with you at your convenience, send you additional information, or schedule a customized tour of our department and campus.
UWL Department of Chemistry and Biochemistry Informational Guide
Department of Chemistry and Biochemistry Mission Statement: The Department of Chemistry and Biochemistry at UW-La Crosse is dedicated to excellence in undergraduate and outreach education in a welcoming and inclusive environment. We aim to instill in our graduates the skills and drive necessary to meet the challenges that humanity faces in the 21st century. Specifically, we actively provide our students with the solid foundation in chemistry and biochemistry required for successful careers in industry, research, education, engineering, health professions, and other interdisciplinary fields. We engage our students in cutting edge chemical, biochemical, and educational research in an environmentally and ethically sound manner that also provides practical skill to the students we mentor. Department members also provide a range of professional services to our community, professions, and institution in ways commensurate with our expertise and talent.