Posted 10 a.m. Tuesday, May 31, 2022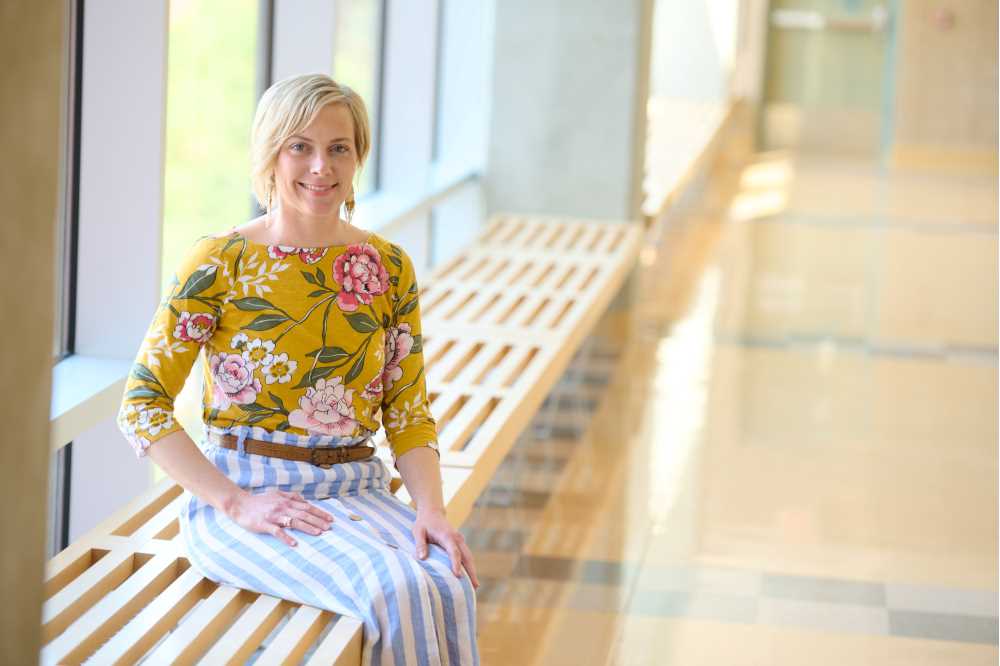 Maggie Laufenberg wins 2022 Eagle Teaching Excellence Award
UW-La Crosse is home to many outstanding faculty who make a difference in students' lives inside and outside the classroom. This year, UWL's Provost Office received more than 500 nominations from students hoping to recognize their favorite teachers. From these nominations, a university committee selected six faculty to receive 2022 Eagle Teaching Excellence Awards. The winners will be honored during Chancellor Joe Gow's opening remarks for the fall semester.
They are:
This is the second of six stories highlighting the winners.
Maggie Laufenberg, Health Professions
Started at UWL: 2021
Courses: I am with the UWL-Gundersen-Mayo-Marshfield PA program in the Health Professions Department.
Background: I taught with the University of Washington MEDEX PA program from 2018 until joining UWL in 2021. I taught at both the Anchorage, Alaska, and Kona, Hawaii, campuses. Prior to academia, I worked full time clinically as a physician assistant, and now I just work part time.

Favorite part of teaching: As a medical educator, I have the unique privilege of helping to shape the lives of not only my students, but the lives of their future patients. My intent is to help students develop the tools necessary to be successful clinicians, leaders and health advocates, all while contributing to good patient outcomes. Knowledge, as well as our hands and our hearts, are some of the most important tools we can offer as healthcare providers. Our knowledge is used to diagnose, our hands to treat and our hearts to heal. When our students recognize and implement these unique abilities and tools within themselves, and as something that is meant to be shared, it is a true gift to myself and others.