Profile for Lisa Lenarz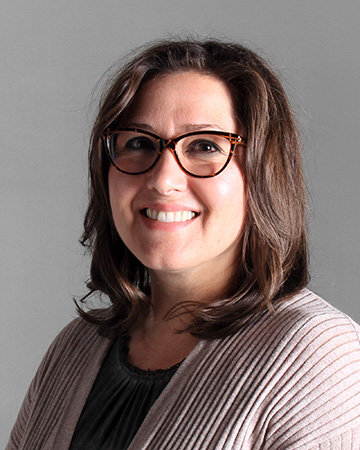 Contact me
Lisa Lenarz
Associate Professor
Art University of Wisconsin-La Crosse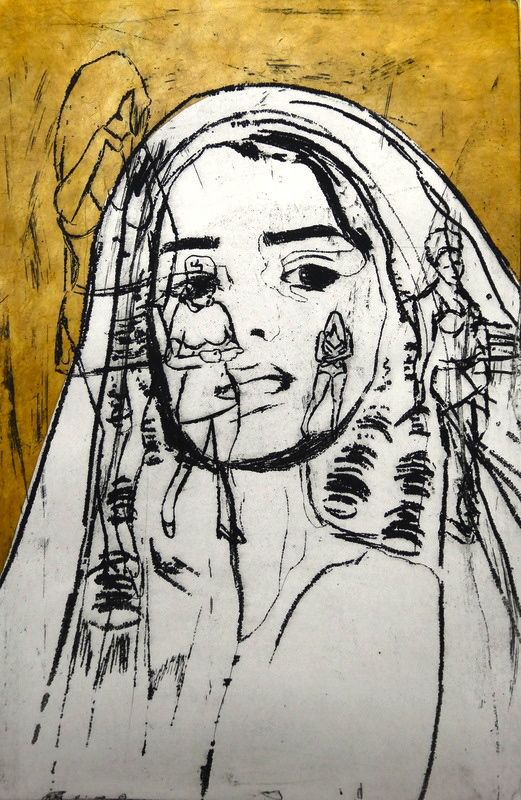 Specialty area(s)
Art Education
Interdisciplinary art (including integration with technology)
Culturally relevant art education
Inclusive practices in art education
Brief biography
Lisa Lenarz is currently Assistant Professor in the Department of Art at UW-La Crosse; serving as art education faculty. She teaches primarily upper-level art education methods and field courses and advises art education majors. She's been teaching art and art education courses in higher education for nine years and has ten years of experiencing teaching all levels of K-12 art in public schools, including: charters (such as Montessori); digital, cultural, and inclusive approaches; and teaching adaptive art for differently abled learners.
Her prior experience as a public school art teacher permeates all aspects of her teaching, research, and community-related service. Her research in inclusionary and culturally relevant practices and interdisciplinary art (including integrated technology) relates heavily to K-12 pedagogies and practices, methods in higher education, and preparing pre-service art educators for their future careers and being active community collaborators.
In addition to being an art educator, she is an interdisciplinary artist. Notable exhibitions include the Brooklyn Museum, as part of Ulrike Müller's published, "Herstory Inventory: 100 Feminist Drawings by 100 Artists," and at Galerie 5020 in Salzburg, Austria. Her work can be viewed online at: https://www.moxiedheart.com/.
Lisa earned her M.F.A. in Visual Art with emphases in printmaking, video/digital, installation, and feminist art in 2010 at the Vermont College of Fine Art, in Montpelier, VT.
Current courses at UWL
FALL 2021
*schedule a meeting through Calendly> https://calendly.com/llenarz/meeting
INSTRUCTION
ART302 - Visual Language in the Global Classroom (Sec_01 TH 9:25-12:25pm & Sec_02 M/W 2:15-3:40, rm 203 Center for the Arts)
ART 361 - Field I, Art Education (TH 12:40-2:40pm)
ART 461 - Field II, Art Education (TH 2:40-3:40pm)
ART401 - Art Education Methods I: Foundational Practices (*spring only) (Sec_01 T/TH 2:15-3:40 pm, rm 203 Center for the Arts)
ART403 - Art Education Methods II: Contemporary Practices (*fall only) (Sec_01 T 12:40-3:25pm, rm 203 Center for the Arts)
EDS 492 - Student Teaching Seminar K-12 (Sec_01 TH 4:25-5:50pm)
SUPERVISION
ART 361(Art Ed) Field I (scheduled observation times vary, typically mornings)
ART 461 (Art Ed) Field II (scheduled observation times vary, typically mornings)
Supervision of K-12 (Art Ed) Student Teachers (scheduled observation times vary, typically mornings)
Education
M.F.A. in Visual/Studio Art, Vermont College of Fine Arts, Montpelier, VT | 2010
Emphases in Printmaking, Digital Media, and Feminist Art

B.S. in Art Education, University of Wisconsin - La Crosse, La Crosse, WI | 2007

Minneapolis College of Art & Design (MCAD), Fine Arts, Minneapolis, MN | 1993/1994
Career
Teaching history
UW-La Crosse
Assistant Professor (2018-Present)
Associate Lecturer (2017-2018 & 2012-2014)
Viterbo University
Adjunct Faculty (2014-2017)
School District of La Crosse
Art Teacher K-12 (2008-2018)



Professional history
Pump House Regional Arts Center
Gallery Committee (2010-2013 & 2018-2021)
Board Member, Youth Art Coordinator, & Instructor (2008-2013)
Wisconsin Arts Board
Grant Proposal Review Panelist (2019)
WAEA (Wisconsin Art Education Association)
Co-Interim President Elect (2013-2014), Web Designer (2012-2014), Advocacy Representative (2011-2012), & Elementary Education Representative (2010-2011)
Research and publishing
Published Articles & Research

Lenarz, Lisa M. (2018/2019). Engaging Marginalized Students Through the Visual Arts. ASCD Journal (Associate for Supervision and Curriculum Development), December/January (Issue).
Editor/Mentor of Published Student Research
Bernhagen, M., Smith, S., & Sonnek, A. (2020). Testing Creative Lines of Inquiry in the Art Classroom (1014494990 780430603 L. Lenarz, Ed.). Journal of Undergraduate Research, XXIII. https://www.uwlax.edu/urc/jur-online/volume-xxiii-2020.
Ongoing Research

Inclusive practices and approaches in Art Education.

Kudos
awarded
Lisa Lenarz, Art, received the award for 2021 Higher Education Art Educator Award from Wisconsin Art Education Association. Lisa was nominated by WAEA Past President, Tiffany Beltz. The award will be presented at the WAEA's Fall conference, Thursday, October 21st. (WI Location TBD).
Submitted on: May 4, 2021
presented
Kathleen Hawkes and Lisa Lenarz, both Art;
Jonathan Borja
, Music; and Joseph Anderson, Mary Leonard and Gregory Parmeter, all Theatre Arts; presented "various workshops in art, music and theatre" at
Arts Day 2019
on Monday, Nov. 4 in La Crosse, WI. Faculty from the School of Visual and Performing Arts (VPA) presented workshops on stage makeup, photography, graffiti art, musical theatre and stage combat to area high school students who attended the all day Arts Day event at UWL.
Submitted on: Nov. 4, 2019
awarded
Lisa Lenarz, Art; Jennifer Kosiak and Jenni McCool, both Mathematics, Statistics; and Lindsey Butts, Ashley Cree and Mai Chao Duddeck, all SOE office of the dean; received the award for the Forrest E. Mars, Jr. Chocolate History Research Grant at the 15th Annual banquet dinner of the Heritage Chocolate Society on Jan. 19 in Orlando, FL.
Submitted on: Jan. 30, 2019
published
Lisa Lenarz
, Art, authored the article "Portraits of Courage" in
"Educational Leadership"
published on Dec. 9, 2018 by ASCD.
Submitted on: Dec. 10, 2018
Lisa Lenarz's office hours
Thursday
7:30 p.m. to 8:30 p.m.
or by appointment
Sunday
7 p.m. to 9 p.m.
or by appointment
Remote office hours offered: I also have virtual office hours! Please email me at: llenarz@uwlax.edu to schedule an appointment or you may schedule a Zoom meeting through the Calendly link below.