Profile for Ann Epstein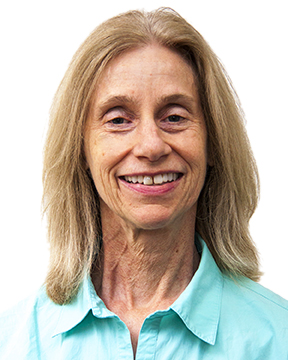 Contact me
Ann Epstein
Professor
Educational Studies University of Wisconsin-La Crosse
Specialty area(s)
Early Childhood Education, Montessori
Brief biography
This is my 11th year at UW-L. Before completing my doctorate in Early Childhood Special Education, I taught young children (3 through 6 year-olds) in Montessori private and public schools. I am grateful for Montessori consulting opportunities and I enjoy teaching "Introduction to Special Education" to Montessori teachers in Baltimore and St. Paul. I love working with our EC-MC majors!
Current courses at UWL
ECE 326 Kindergarten Curriculum and Assessment; ECE 327 Kindergarten Field Experience; EDS 402 Field I Seminar; ECE 440 Language and Literacy for Young Children, EDS 492 Student Teaching Seminar
Education
B.S., Communicative Disorders, Northwestern University, Evanston, IL
M.Ed., Early Childhood Education and Montessori certification, Xavier University, Cincinnati, OH
Ph.D., Early Childhood Special Education, University of Maryland, College Park, MD
I taught children ages three through six in Montessori learning environments for 15 wonderful years!
Career
Teaching history
ECE 212 Child Development
I also taught courses on infancy and toddlerhood and contemporary issues in education that are no longer offered at UW-L.
Professional history
Before coming to UW-L, I taught at Lander University in Greenwood, South Carolina; Roosevelt University in Chicago, IL; and at the University of Kentucky in Lexington, KY. I have enjoyed teaching at each of these institutions but am very partial to UW-L!
Research and publishing
I enjoy writing about the match between Montessori education and children with special needs. I edited a book on Montessori inclusion that was published in March 2020. With two co-authors I submitted an article promoting a new paradigm for assessing children's growth and development that draws on innovative practices from Regio, Montessori and Waldorf. I am collaborating with Dr. Heidi Masters on a longitudinal study of how pre service and first year teachers implement interdisciplinary teaching. I am also working with Montessori colleagues on development of an Early Childhood Montessori Logic Model and a coaching rubric to support excellence in Montessori teaching at the early childhood level.
I have also collaborated with Dr. Lema Kabashi on published research regarding the use of video feedback to support children with autism. I also published research regarding teacher perceptions of families' priorities and stressors.
Kudos
published
Ann Epstein
, Educational Studies, edited the book
"Montessori Inclusion: Strategies and Stories of Support for Learners with Exceptionalities"
published on March 13 by Parent Child Press. Epstein supported 13 authors in writing a collection of supports for children with an array of learning and behavioral challenges attending Montessori private and public schools. She also authored a chapter "Montessori Teacher Supports for Children with Exceptionalities," in the book, which was originally published in the journal Montessori Leadership in Sept. 2019.
Submitted on: April 3, 2020
Ann Epstein's office hours