Profile for Astrid Lorena Ochoa Campo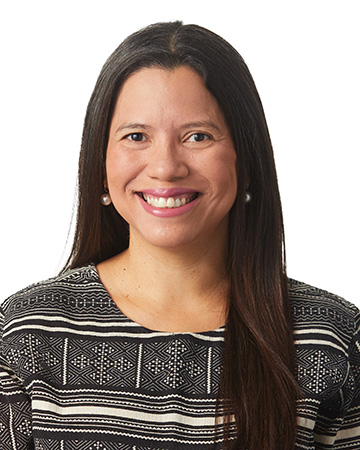 Contact me
Astrid Lorena Ochoa Campo
Assistant Professor
Global Cultures & Languages University of Wisconsin-La Crosse
Specialty area(s)
Contemporary Latin American literature and culture; women writers; women, gender, and sexuality studies; Latinx studies; and World Languages Education
Brief biography
Dr. Ochoa is originally from Barranquilla, Colombia. She has been a teacher for 20 years and has taught in K-12 both in her home country and the United States. Her research interests include Contemporary Latin American and Latinx women authors, motherhood studies, latinx studies, and pedagogy.
Current courses at UWL
SPA 307 Diverse Stories: Reading for Social Responsibility
SPA 310 Exploring Communities: Understanding Culture
SPA 369 Topics in Hispanic Cultures
GCL 300/320 World Language Education: Field I and II
FYS 100 First Year Seminar
Education
Ph.D. Spanish, University of Virginia
M.A. Spanish, University of North Carolina at Greensboro
B.Ed. English and Spanish, Universidad del Atlántico, Barranquilla, Colombia
Astrid Lorena Ochoa Campo's office hours
Tuesday
4 p.m. to 5 p.m.
or by appointment
Wednesday
noon to 1 p.m.
or by appointment
Thursday
11 a.m. to noon
or by appointment
Remote office hours offered: Virtual appointments are available via Zoom upon request.