Profile for Alysa Remsburg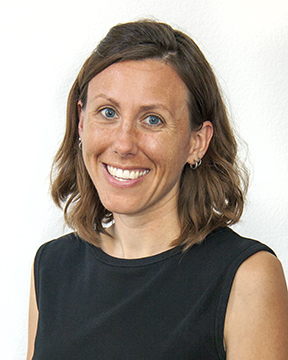 Contact me
Alysa Remsburg
Teaching Professor
Environmental Studies University of Wisconsin-La Crosse
Specialty area(s)
service learning, forest ecology, dragonfly and damselfly ecology, forest and riparian socio-ecological systems, conservation biology
Brief biography
Alysa Remsburg teaches in the Environmental Studies Program, where she helps students explore how they interact with the environment as individuals and as a society. She is passionate about expanding ecological literacy. As a community ecologist, Alysa has researched how habitat features on land and in the water influence dragonfly species diversity. Broad interests in landscape ecology have also led her to research experiences with ground beetles, mites, frogs, turtles, forest invasive species, and forest ecosystem processes. As a Wisconsin Teaching Fellow, she investigated how well students learn when other students present information in comparison to when instructors present information.
Alysa grew up in West Michigan, where she frequently spent time exploring lakes and forests. After working in environmental education, Alysa's research in community ecology took her to Yellowstone, northern Wisconsin, South Africa, and Maine. As Associate Professor of Conservation Biology at Unity College in Maine, Alysa developed an interest in teaching interdisciplinary courses about the environment. She moved to La Crosse in 2013 to teach full time in an interdisciplinary program and to live near family. Alysa appreciates the strong sense of place that UWL students and community members share: a great pride for the natural landscapes in this unique place.
Current courses at UWL
Introduction to Environmental Studies
Environmental Sustainability
Environmental Studies Capstone
Topics in Environmental Studies: Woodlands of the Driftless
Topics in Environmental Studies: Food, Culture, and the Environment
Topics in Environmental Studies: Environmental Cinema
Internships in Environmental Studies
Independent Study
FYS 100: Housecats and coyotes: Coexisting with Wisconsin Wildlife
Education
Ph.D. Zoology, 2007, University of Wisconsin, Madison. Dissertation: Aquatic and Terrestrial Vegetation Influence Lacustrine Dragonfly (order Odonata) Assemblages at Multiple Life Stages (Advisor: M. Turner)
M.S. Zoology, 2005, University of Wisconsin, Madison. Thesis: Amount, Position, and Age of Coarse Wood Influence Litter Decomposition (Advisor: M. Turner)
B.A. Biology, 2001, Wittenberg University, Springfield, Ohio. Environmental Studies minor, Department Honors
Career
Teaching history
Ecotourism and Biodiversity Conservation in Costa Rica
Topics in Environmental Studies: The Environment and Food Systems
Topics in Environmental Studies: Conservation Biology
Environmental Issues & Insights
Conservation Biology
Population & Community Ecology
Environmental Citizen
Field Ecology Experience
Evolution & Ecology
Cell & Organism Biology
Landscape Ecology Topics in Conservation
Species Diversity in Northern Forests.
Alysa Remsburg's office hours
Monday
9 a.m. to 10 a.m.
or by appointment
Wednesday
12:30 p.m. to 2:30 p.m.
or by appointment
Remote office hours offered: Zoom or phone meetings also welcome. Please use the calendly link to schedule