Profile for Adam Stivers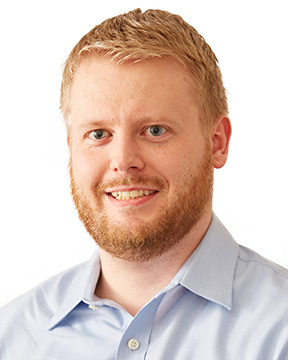 Contact me
Adam Stivers
Associate Professor
Finance University of Wisconsin-La Crosse
Specialty area(s)
Investments, asset pricing, behavioral finance
Current courses at UWL
FIN 475: Investment Analysis and Portfolio Management
Education
McMaster University, PhD Finance
West Virginia University, MA Economics
West Virginia University, BS Economics
Career
Teaching history
FIN 380: Principles of Investments
FIN 407: Advanced Financial Planning
FIN 475: Investment Analysis and Portfolio Management
Research and publishing
"Do Economic Forecasters Believe the Stock Market is Efficient? Evidence from Germany," Applied Finance Letters, 2021, 10, 40-47.
"A Comparison of Forecasting Performance and Systematic Risk Under Different Political Environments," American Journal of Finance and Accounting, 2021, 6(3/4), 266-283.
"Behavior when the Chips are Down: An Experimental Study of Wealth Effects and Exchange Media" Journal of Behavioral and Experimental Finance, 2020, 27, 100323.
"Equity Premium Predictions with Many Predictors: A Risk-Based Explanation of the Size and Value Factors" Journal of Empirical Finance, 2018, 45, 126-140.
"Forecasting Returns with Fundamentals-Removed Investor Sentiment" International Journal of Financial Studies, 2015, 3, 319-341.
"Assessment within a Student-Managed Investment Fund," Accepted at Journal of Financial Education.
"An Experimental Investigation of the "Follow Own Signal" Decision Rule under Increased Information Uncertainty," Accepted at Review of Behavioral Finance.
"Efficient Factor Selection: Explaining Risk and Mean Returns Jointly," Revise and Resubmit at Journal of Finance.
"Bitcoin' Stocks: What Drives Stock Performance after a Blockchain or Cryptocurrency Disclosure?," Revise and Resubmit at International Review of Financial Analysis.