Profile for Dena Huisman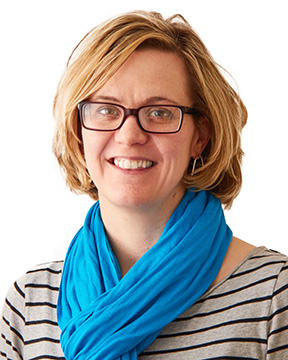 Contact me
Dena Huisman
Associate Professor
Communication Studies University of Wisconsin-La Crosse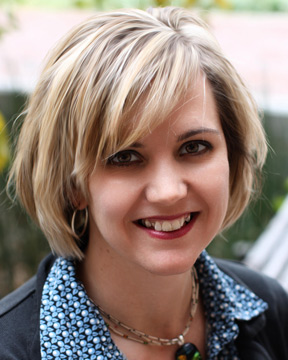 Specialty area(s)
Communication and Identity, Grief and Social Support Communication, Family Communication, Gender Communication, Public Speaking, Diversity and Inclusion
Brief biography
I received a Ph.D. from the University of Iowa in 2008, where I studied family storytelling as a means of creating and maintaining collective family identity. I currently study grief and social support. I teach courses in interpersonal communication and conducting communication research. I am also the Basic Course Director for our general education class, CST 110: Communicating Effectively.
Personal Gender Pronouns: she, her, hers
Current courses at UWL
Communicating Effectively (CST 110), Communicating Social Support (CST 331)
Education
A.A., Southewestern Community College, Creston, Iowa, 1997
B.A., Iowa State University, Ames, Iowa, 1999 (Major: journalism, Minor: French)
M.S., Iowa State University, Ames, Iowa, 2003 (Studied: journalism and mass media)
Ph.D., University of Iowa, Iowa City, Iowa, 2008 (Studied: family communication)
Career
Teaching history
Introduction to Communication Studies, Public Oral Communication, Communicating Effectively, Interpersonal Communication, Gender Communication, Communicating Social Support, Communication Theory, Family Communication, Team Communication, Intercultural Communication, Conflict and Negotiation, Nonverbal Communication, Senior Project
Research and publishing
Currently writing a book on communicating social support.
Huisman, D., & Lemke, A. (2020). I am this widow: Social support in friendship after the loss of a spouse in midlife. Omega: The Journal of Death and Dying. https://doi.org/10.1177/0030222820961231
Huisman, D. (2017). Relational dialectics theory. In M. Allen (Ed.), Sage Encyclopedia of Communication Research Methods. Sage.
Jannusch, A., & Huisman, D. M. (2016). The person we knew: Perceptions of the identity of loved ones with dementia by family caregivers. Speaker & Gavel, 51.

Docan-Morgan, T., & Huisman, D., & Docan-Morgan, S. (2014). A "dynamic knot" of students: A classroom activity for teaching relational dialectics. Carolinas Communication Annual.

Huisman, D. M. (2014). Telling a family culture: Storytelling, family identity, and cultural membership. Interpersona, 8(2).

Tollefson, M., & Huisman, D. M. (2014). Creating parody to understand parody: Helping students understand humor as a persuasive communication strategy. Communication Currents, 10, 6. http://www.natcom.org/commcurrentsissue.aspx

Tollefson, M., & Huisman, D. M. (2014). Ads and parody: Understanding persuasion and culture in advertising. Communication Teacher. http://dx.doi.org/10.1080/17404622.2014.939677

Huisman, D. M. & Flood, H. (2011). Baloney or braunschweiger?: Communicating cultural identity in multigenerational German immigrant families. Iowa Journal of Communication, 44(1), 22-42.

Baxter, L. A., Akkoor, C., Henauw, C., Hua, S., Huisman, D. M., Livesay, C., Norwood, K., Wolf, B. M., & Young, L. B. (2009). Lay conceptions of "family": A replication and extension. Journal of Family Communication, 9(3), 170-189.
Kudos
published
Dena Huisman, Communication Studies, authored the article "I Am This Widow: Social Support in Friendship After the Loss of a Spouse in Mid-Life" in Omega: The Journal of Death and Dying published on Sept. 26 by Sage. This study was published with co-author Allison Lemke, a 2019 UWL graduate with a major in psychology and a minor in communication studies. She was an amazing colleague in this writing process.
Submitted on: Dec. 4, 2020
Dena Huisman's office hours
Tuesday
10:30 a.m. to noon
or by appointment
Wednesday
1 p.m. to 2:30 p.m.
or by appointment