Profile for Daniel Sambu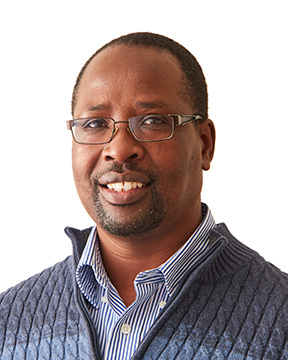 Contact me
Daniel Sambu
Associate Professor
Geography And Earth Science University of Wisconsin-La Crosse
Specialty area(s)
Water Resources, Natural Hazards, Sustainable Development, Environmental Conservation, Community Livelihood, Conservation photography
Current courses at UWL
GEO 110 World Cultural Geography GEO 200 Conservation of Global Environments GEO/ESC 427 Water Resources  ESC/GEO 460/560 Environmental Hazards and Land Use GEO/ESC 321 Sustainable Development
Education
Ph.D. (Geography): University of Oklahoma, Norman, USA 2011

M.Ed (School Administration): University of Central Oklahoma, Edmond, USA 2001

B.Ed (Geography & Swahili): Kenyatta University, Nairobi, Kenya 1994
Career
Teaching history
Associate Professor of Geography, Department of Geography and Earth Sciences, University of Wisconsin-La Crosse, July 2019- Present
Assistant Professor of Geography, Department of Geography and Earth Sciences, University of Wisconsin-La Crosse, August 2013 – July 2019.

Assistant Professor of Geography, Department of Social Studies, Glenville State College, August 2010- July 2013

Instructor, teacher assistant/research assistant, Department of Geography and Environmental Sustainability, University of Oklahoma, August 2004-May 2010

Middle school earth science and general science teacher, Millwood Public Schools, Oklahoma City, Oklahoma, 2000-2001
Research and publishing
Adams, E. A., Sambu, D., & Smiley, S. L. (2019). Urban water supply in Sub-Saharan Africa: historical and emerging policies and institutional arrangements. International journal of water resources development, 35(2), 240-263.
Sambu, D. (2016). Impact of global initiatives on drinking water access in Africa. African Geographical Review, 35 (2) 151-167.
Sambu, D., & Tarhule, A. (2013). Institutional water reforms in Kenya: an analytical review. Water Policy, 15, 777-793.
Sambu, D., & Tarhule, A. (2013). Progress of water service providers in meeting millennium development goals in Kenya. African Geographical Review,32 (2) 105-124.
Sambu, D. (2012). Water Reforms in Kenya: A Historical Challenge to Ensure Universal Water Access and Meet the Millennium Development Goal. Saarbrücken, Germany: LAP LAMBERT Academic Publishing.
Daniel Sambu's office hours