Profile for James Carlson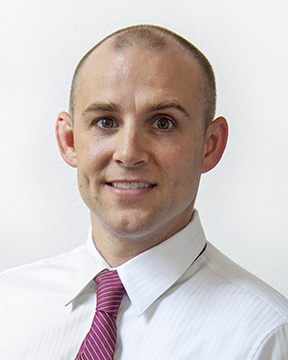 Specialty area(s)
Literacy Studies; Teacher Inquiry; Teacher Identity
Brief biography
Jim Carlson is currently teaching and supervising teacher candidates from a range of disciplines and licensure areas. He serves as the Professional Development School (PDS) liaison at Onalaska and West Salem Middle Schools.
Current courses at UWL
EDS 351: Language, Literacy, and Culture in the Secondary Classroom
EFN 475: Teaching for Social Justice
Education
University of Wisconsin - Madison, PhD (major: Curriculum and Instruction, Literacy Studies; minor: Composition and Rhetoric)
Teaching history
Jim Carlson began teaching English in a secondary school starting in the fall of 2001. As a high school teacher, he taught courses in Journalism, Creative Writing, and American Literature. After 7 years in the classroom, Jim pursued his PhD at UW-Madison. As a teaching assistant at UW., Jim had opportunities to work with pre-service elementary/middle/secondary teachers teaching courses in literacy and diversity.
Professional history
2001-2007 - Bangor High School, English Teacher
2003-2008 - UW-La Crosse ME-PD Facilitator
2008-2013 - Teaching Assistant, UW-Madison
2013-Present - Assistant Professor, University of Wisconsin - La Crosse
Research and publishing
Gerber, T., Carlson, J., Kalmon, E. (undergraduate), Rosienski, J. (undergraduate), Sprain, T., & Davidson, M. (2016). What do the "Kits" Say: How Middle School Students in Two Partnership Schools Evaluated High Quality STEM Trade Books. PDS Partners, 12(1).
Carlson, J., Carlson, G., Thomas, K., & Simon, Z. (2016). Gathering Fireflies by Mai Chao Duddeck: A Book Review. Wisconsin English Journal, 58(2), 193-196.
Carlson, J. (2015). Disciplinary Literacy from the Perspective of One Beginning Social Studies Teacher Candidate. Literacy Research and Instruction, 54(3), 185. DOI:10.1080/19388071.2015.1022284

Carlson, J. (2014). "When you carry all of your baggage with you … you're carrying all of your baggage with you": Identifying and interrupting equity traps in white pre-service teachers' narratives. Understanding and Dismantling Privilege, 4(1), 35-59.

Gomez, M. L., Carlson, J. R., Foubert, J., & Powell, S. N. (2014). "It's not them; it's me": Competing discourses in one aspiring teacher's discourse. Teaching Education, DOI: 10.1080/10476210.2014.889673

Carlson, J. (2012). Encounters with counterstories: Reading the past critically with non-fiction books for young adults. Wisconsin English Journal, 54(1), 52-65.