Profile for James Carlson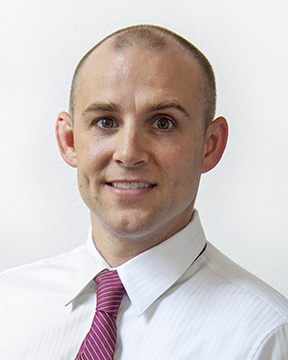 Specialty area(s)
Literacy Studies; Teacher Inquiry; Teacher Identity
Brief biography
Jim Carlson is currently teaching and supervising teacher candidates from a range of disciplines and licensure areas. He serves as the Professional Development School (PDS) liaison at Onalaska and West Salem Middle Schools.
Current courses at UWL
EDS 206: Multicultural Education
EDS 351: Language, Literacy, and Culture in the Secondary Classroom
Education
University of Wisconsin - La Crosse, English Education (6-12)
University of Wisconsin - La Crosse, ME-PD
University of Wisconsin - Madison, PhD (major: Curriculum and Instruction, Literacy Studies; minor: Composition and Rhetoric)
Teaching history
Jim Carlson began teaching English in a secondary school starting in the fall of 2001. As a high school teacher, he taught courses in Journalism, Creative Writing, and American Literature. After 7 years in the classroom, Jim pursued his PhD at UW-Madison. As a teaching assistant at UW., Jim had opportunities to work with pre-service elementary/middle/secondary teachers teaching courses in literacy and diversity.
Professional history
2001-2007 - Bangor High School, English Teacher
2003-2008 - UW-La Crosse ME-PD Facilitator
2008-2013 - Teaching Assistant, UW-Madison
2013-2019 - Assistant Professor, University of Wisconsin - La Crosse
2019-Present - Associate Professor, University of Wisconsin - La Crosse
Research and publishing
Carlson, James R. (2019) ""How am I going to handle the situation?" The Role(s) of Reflective Practice and Critical Friend Groups in Secondary Teacher Education," International Journal for the Scholarship of Teaching and Learning: Vol. 13: No. 1, Article 12. Available at: https://doi.org/10.20429/ijsotl.2019.130112
Carlson, J. R., Mootz, E., & Guenther, E. (2018). Hmong History & Culture, Windows & Mirrors, and Verse: Insights from Middle-Level Teachers on Teaching Gathering Firelies by Mai Chao. Wisconsin State Reading Association Journal, 55 (2), 3-14.
Carlson, J.R., Mootz, E., & Thomas, K. (2017). Are my songs literature? Lessons learned from teaching a non-traditional text. Wisconsin English Journal, 59 (1-2).
Gerber, T., Carlson, J., Kalmon, E. (undergraduate), Rosienski, J. (undergraduate), Sprain, T., & Davidson, M. (2016). What do the "Kits" Say: How Middle School Students in Two Partnership Schools Evaluated High Quality STEM Trade Books. PDS Partners, 12(1).
Carlson, J., Carlson, G., Thomas, K., & Simon, Z. (2016). Gathering Fireflies by Mai Chao Duddeck: A Book Review. Wisconsin English Journal, 58(2), 193-196.
Carlson, J. (2015). Disciplinary Literacy from the Perspective of One Beginning Social Studies Teacher Candidate. Literacy Research and Instruction, 54(3), 185. DOI:10.1080/19388071.2015.1022284

Carlson, J. (2014). "When you carry all of your baggage with you … you're carrying all of your baggage with you": Identifying and interrupting equity traps in white pre-service teachers' narratives. Understanding and Dismantling Privilege, 4(1), 35-59.

Gomez, M. L., Carlson, J. R., Foubert, J., & Powell, S. N. (2014). "It's not them; it's me": Competing discourses in one aspiring teacher's discourse. Teaching Education, DOI: 10.1080/10476210.2014.889673

Carlson, J. (2012). Encounters with counterstories: Reading the past critically with non-fiction books for young adults. Wisconsin English Journal, 54(1), 52-65.
Kudos
named
James Carlson, Educational Studies, was named Clinical Practice Fellow/s of Association of Teacher Educators. Clinical Practice Fellow/s are a community of educators interested in clinical practice who gather to discuss and problem solve current issues in teacher education. For the past four years, the Association of Teacher Educators (ATE) has skillfully facilitated a national symposium as a forum for conversation around clinical practice. In 2019, ATE and the National Association for Professional Development Schools (NAPDS) collaborated to strengthen our organizations' collective voices to support educator preparation. Gary has been a Clinical Practice Fellow for 3 years and Jim was accepted as a Clinical Practice Fellow in 2019. The following links to a short video that further explains the impact of Clinical Practice Fellows on education - https://ate1.org/clinical-practice-fellow/
Submitted on: Mar. 4, 2019
presented
James Carlson
, Educational Studies, and
Teri Holford
, Murphy Library, presented "Evaluating Sources and Information in an Age of Alternative Facts" at
Information Literacy Workshops
on Oct. 4, 2017 in UW La Crosse. Their interactive presentation was geared for high school forensics teachers and coaches who were on campus for a day of professional development on information literacy.
Submitted on: Oct. 25, 2017