Profile for Jan Wellik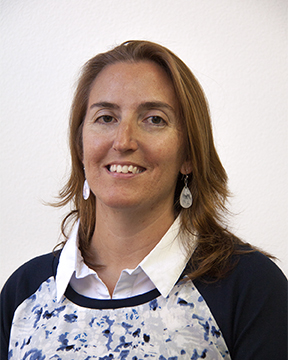 Contact me
Jan Wellik
Lecturer
Environmental Studies University of Wisconsin-La Crosse
Specialty area(s)
Nature Writing
Nature Art Journaling
Environmental Writing
News & Feature Writing
Nature Poetry
Environmental Education
Brief biography
Previous courses taught at UWL and other universities: College Writing, American Literature, Post-Colonial Literature, Environmental Writing, and News & Feature Writing.
Current courses at UWL
ENV 201: Introduction to Environmental Studies
FYS 100: First Year Seminar
Writing Instructor for the Self-Sufficiency Program (SSP) within the UWL Women's Studies Dept.
Education
EdD, Education: Hamline University, St. Paul, MN – 2013

MA, English: Middlebury College, VT – 2009

BA, English: State University of New York at Albany – 1999


Career
Teaching history
CONFERENCE PRESENTATIONS
Jan. 21, 2018 - Wisconsin Association for Environmental Education Winter Workshop. Led 2-hour interactive presentation at Treehaven, Tomahawk, WI.
Jan. 21, 2017 – Montessori Conference, La Crosse, WI – presented workshop on "Regaining Wholeness: Wild Writing with Youth"
Oct. 18, 2016 – Traditional Ecological Knowledge Conference – presenter on "Reconnecting with Land: Nature Writing" – Viterbo University, La Crosse, WI.
2016 – UW-Madison Women & Gender Conference – co-presenter and researcher on UWL Self-Sufficiency Program Research: Stories of Hope.
April 4, 2015: Nature Journaling for kids at USFWS – Brice Prairie Refuge Center
2014 – Midwest Consortium of Philosophy and Outdoor Education at UW-La Crosse. Co-presented "River Marsh Transformation" 3-hour workshop with Dr. Alysa Remsburg, focused on nature writing as interdisciplinary approach.
June 2014 –Minnesota Association for Environmental Education – "Cultivating Creativity in the English and Science Classrooms" 60 min. hands-on presentation. La Crosse, WI. How are K-12 educators using expressive writing in the outdoors? This hands-on nature writing workshop will incorporate results of a recent study about how the Eco Expressions nature writing curriculum might be used to meet Common Core Standards.
August 8, 2013 – Wisconsin Association for Environmental Education conference. Led 90-minute interactive presentation titled "Writing Outdoor Discovery" – La Crosse, WI
July 19, 2013 – Northwest Earth Institute Conference – UW-La Crosse, La Crosse, WI. Led 90-minute presentation titled "Wilderness Writing: Regaining Wholeness."
Professional history
FACILITATED WORKSHOPS & RETREATS:
Oct. 21, 2017: Soulfulness Retreat – Franciscan Spirituality Center, La Crosse, WI
Aug. 12, 2017: Sacred Family – Mindful in Nature workshop for kids ages 4-12 and caregivers. Pettibone Lagoon, La Crosse, WI. Led 2 ½ hour workshop exploring natural world, writing nature poems and practicing mindfulness exercises.
May 6, 2017: Transformative Writing Retreat at Franciscan Spirituality Center
Aug. 20, 2016 – Guest facilitator on Authentic Self leading reflective writing for FSC
Aug. 19-20, 2016: Sacred Spaces/Artful Living – Water and Inner Wisdom Retreat at FSC
June 9-12, 2016: Wheels of Time & Place Retreat at FSC
2015-2016: Sacred Spaces in Word and Art: Co-leader of monthly nature art journaling series at Franciscan Spirituality Center, La Crosse, WI (Half-day retreats: Oct, Nov, Dec, Jan, Feb, Mar, Apr)
April 17-19, 2015: St. Francis and the Natural World: Art Journaling Retreat at Franciscan Spirituality Center, La Crosse, WI. Co-leader with artist Janet Moore for a weekend of bookbinding, writing, drawing and reflection in nature.
Sept. 2013 – Sacred Places Writing Workshop (4-week series) – Franciscan Spirituality Center, La Crosse, WI
Aug. 29, 2011 – Wilderness Writing Teacher Training – Rockford Middle School, MN. Conducted 2-hour training to guide English Language Arts and Science teachers in using Nature Writing Field Guide for Teachers in school setting.
Research and publishing
EdD Dissertation at Hamline University on Expressive Writing in the Outdoors - Dec. 2013

Nature Writing Field Guide for Teachers, 2007.
Jan Wellik's office hours