Profile for Kathleen Hawkes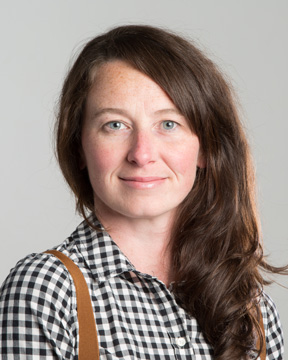 Contact me
Kathleen Hawkes
Associate Professor
Art University of Wisconsin-La Crosse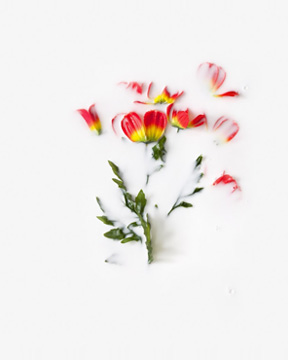 Specialty area(s)
Art, Photography, Digital Imaging
Brief biography
Hawkes earned her B.F.A. in Photography and Printmaking from Cornell University and her M.F.A. in Photography from the University of New Mexico in Albuquerque. In 2012 Hawkes received a Fulbright grant to conduct creative research in the South Pacific. In her artistic practice Hawkes interweaves photography, digital imaging and drawing.



Current courses at UWL
ART 272 Photography & Imaging I
ART 372 Photography & Imaging II
Education
M.F.A., University New Mexico, Albuquerque, NM
B.F.A., Cornell University, Ithaca, NY
Kudos
exhibited
Kathleen Hawkes and Marc Manke, both Art, exhibited "Glitch is the Soul of the Machine" on Sept. 20 in Minneapolis, MN. The Minneapolis College of Art and Design (MCAD) Master of Fine Arts (MFA) Program presents, "Glitch is the Soul in the Machine," an international traveling exhibition showcasing emergent forms of new media art that playfully reveal the way digital technologies influence our experience of everyday life. The exhibition runs Sept. 20 - Oct. 1, on the third floor of the MCAD main building, and is free and open to the public. There will be an opening reception from 5:30-7:30 p.m. Thursday, Sept. 23.
Submitted on: Sept. 21, 2021
presented
Kathleen Hawkes and Lisa Lenarz, both Art;
Jonathan Borja
, Music; and Joseph Anderson, Mary Leonard and Gregory Parmeter, all Theatre Arts; presented "various workshops in art, music and theatre" at
Arts Day 2019
on Monday, Nov. 4 in La Crosse, WI. Faculty from the School of Visual and Performing Arts (VPA) presented workshops on stage makeup, photography, graffiti art, musical theatre and stage combat to area high school students who attended the all day Arts Day event at UWL.
Submitted on: Nov. 4, 2019
presented
Kathleen Hawkes, Art, presented "Sea Legs" at Rochester Community & Technical College Art Gallery on Mar. 25, 2019 in Rochester, MN.
Submitted on: Mar. 25, 2019
awarded
Kathleen Hawkes
, Art, received the award for Advancing Artist Grant at
Southeastern Minnesota Arts Council
on Aug. 21, 2018 in Rochester, MN.
Submitted on: Sept. 17, 2018
presented
Kathleen Hawkes, Art, presented "'Anthropocene' in 'In the Mean Time'" at Gallery 19 on Oct. 16, 2015 in Chicago. The photographic exhibit is on display through Nov. 24, 2015. Hawkes received a CLS Small Grant and a Southeastern Minnesota Art Council grant in support of this work.
Submitted on: Oct. 23, 2015
Important links
Kathleen Hawkes's office hours