Profile for Kara Ostlund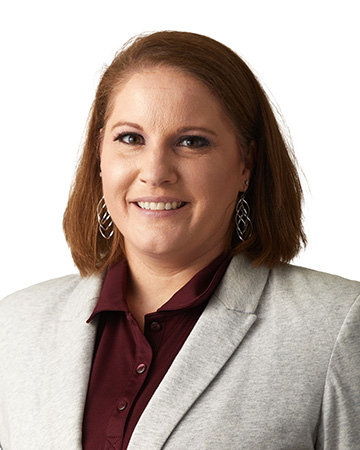 Contact me
Kara Ostlund Pronounce my name
Dean of Students (Inst) (B)
Student Affairs University of Wisconsin-La Crosse
Specialty area(s)
Title IX; Federal, State, and Institutional Compliance; Conduct Education; Students in Distress; UWS Chapter 14, 17, and 18; Clery; FERPA; Student Rights
Brief biography
I completed my doctorate in Educational Leadership at the University of North Carolina Wilmington. My research topic was: Sexual Violence in Intercollegiate Athletics: Examining the Experiences of Title IX and Student Conduct Professionals. Prior to earning my doctoral degree, I earned two degrees from Appalachian State University: a bachelor's in Family and Consumer Sciences, Secondary Education and a master's in College Student Development with a focus in Student Affairs.
I currently serve as the Dean of Students. As part of my responsibilities, I oversee the Student Life Office which houses the following: Advocacy and Empowerment, Health and Wellness, Student Conduct, and Violence Prevention.
I was born and raised in North Carolina and lived in the south most of my life. I enjoy beautiful scenery and would love to get out more and take a lot of pictures of the beautiful area in which we live. I was a pole vaulter in college and love athletics and school spirit!
Education
Ed.D., Educational Leadership. University of North Carolina Wilmington, Wilmington, NC.
M.A., College Student Development. Appalachian State University, Boone, NC.
B.S., Family and Consumer Sciences, Secondary Education. Appalachian State University, Boone, NC.
Career
Teaching history
Winthrop University, ACAD101: Principles of the Learning Academy
Winthrop University, LEAD 120: Theory and Practice of Leaders (Guest Lecturer)
Appalachian State University, HPC 3400: Resident Assistant Development
Professional history
Dean of Students. University of Wisconsin La Crosse; La Crosse, WI
Director of Title IX and Compliance. University of Wisconsin La Crosse; La Crosse, WI
Assistant Dean of Students. University of Wisconsin La Crosse; La Crosse, WI
Hall Director. University of Wisconsin Eau Claire; Eau Claire, WI
Associate Dean of Students and Director of Conduct. Catawba College; Salisbury, NC
Residential Learning Coordinator and Academic Associate. Winthrop University; Rock Hill, SC
Area Coordinator. Middle Tennessee State University; Murfreesboro, TN
Research and publishing
McClure, K. R., Frierson, L., Hall, A. W, & Ostlund, K. L. (2017). Philanthropic giving by foundations to higher education institutions: A state-level social network analysis. Philanthropy & Education, 1(1), 1-28.
McClure, K. R., & Ostlund, K. L. (2017, October 2). [Review of the book Selling hope and college: Merit, markets, and recruitment in an unranked school, by Alex Posecznik]. Teachers College Record.
Kudos
awarded
Kara Ostlund, Student Affairs, received the award for Performance Notation from the UWL Police Department. Ostlund assisted the La Crosse Police Department with the search of a missing UWL student by helping to organize the search and checking in volunteers. She regularly answers her phone after hours when the UWL Police Department works on complex cases. Ostlund attends events on campus that push the limits on freedom of speech that can expose students to controversial topics, but Ostlund ensures the students' safety. She is a hands-on Dean of Students that puts the needs of the students and campus community first. The UWL Police Department is honored to work alongside an amazing and dedicated professional who continually advocates for students.
Submitted on: Mar. 14, 2022
served
Brenda Leahy, Michele Nauman and Kalia Vang, all Academic Advising Center & Career Services; Ana Mendoza and Corey Sjoquist, both Admissions; Kaylie Connaughty, Heather Dutcher, Britney Heineman, Jake Speer and Maren Walz, all Advancement; Michael Abler and Renee Redman, both Biology; Zac Knutson, Budget Office; Dawn Hays, Campus Child Center; Mark Sandheinrich, College of Science & Health; Ashley Jochimsen, Counseling & Testing; Ryan Friesen, English; Samuel Schmidt, Exercise & Sport Science; Meredith Thomsen, Extended Learning; Ka Lia Smith, Financial Aid; John Kelly, Geography & Earth Science; James Longhurst, History; Natalie Solverson, Institutional Research, Assessment & Planning; Christine Manno, Management; Suzanne Anglehart, Microbiology; Anthony Chergosky, Regina Goodnow and Sean Hurtubise, all Political Science & Public Administration; Sandra Grunwald and Betsy Morgan, both Provost's Office; Nathan Barnhart and Jeff Keenan, both Rec Sports; Vitaliano Figueroa, Student Affairs; Kara Ostlund, Student Life; and Kyle Burke, University Centers; served Verification Tent Staffing during Move In Week. THANK YOU to the many staff and faculty who greeted students and their families at the Verification Tent during Residence Life Move In Week. These welcoming faces helped ensure those who are vaccinated are recorded as such and those who are not vaccinated had completed a negative COVID test prior to move in. We could not have completed this large task without their assistance. They have helped keep our community healthy and contributed to the campus-wide endeavor of welcoming students back to campus.
Submitted on: Sept. 13, 2021
Kara Ostlund's office hours
Monday
8 a.m. to 4:30 p.m.
or by appointment
Tuesday
8 a.m. to 4:30 p.m.
or by appointment
Wednesday
8 a.m. to 4:30 p.m.
or by appointment
Thursday
8 a.m. to 4:30 p.m.
or by appointment
Friday
8 a.m. to 4:30 p.m.
or by appointment