Profile for Katie Wagoner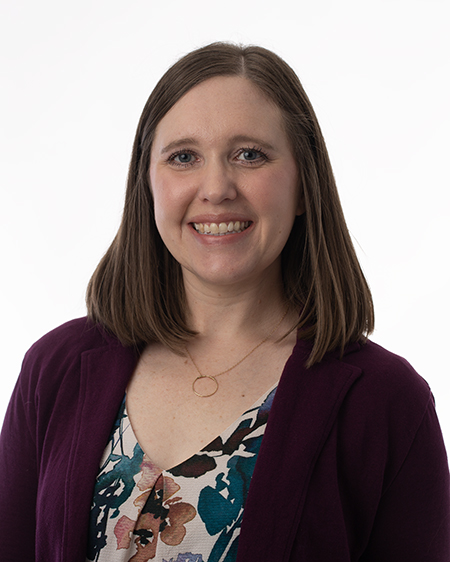 Specialty area(s)
Nutrition and weight management, work site wellness, health and wellness coaching, program planning, maternal and infant health
Brief biography
Master Community Health Education Specialist (MCHES)
Undergraduate Preceptorship Coordinator
Education
• B.S. (Human Biology with a Nutrition Emphasis) University of Wisconsin-Green Bay

• M.P.H (Community Health Education) University of Wisconsin - La Crosse
Kudos
awarded
Ashley Clark and Morgan Worachek, both BS Public Health- Community Health Education; Lillian Minor, Keely Rees and Katie Wagoner, all Health Education & Health Promotion; and Eta Sigma Gamma, Beta Phi ; received the award for Health Education & Health Promotion at SOPHE Annual Meeting 2021 on Monday, April 5 in St Louis (virtual). The Chapter Excellence Award is the highest award a Chapter can receive and recognizes a year of Chapter achievement. The Chapter Research Award was based the research project the Beta Phi Chapter conducted in coordination with the UWL Greenfund for the DivaCup Research. This fund provided 40 reusable menstrual cups to be given to University of Wisconsin-La Crosse students. In the spring of 2018, students who were given reusable menstrual cups were asked to participate in research regarding their perceived benefits and barriers to regular use of menstrual cups, social support, and self-efficacy. This project was created using the Health Belief Model for behavior change.
Submitted on: Mar. 19
served
Katie Wagoner, Health Education & Health Promotion, served Vice President for GROW. GROW is a non-profit on a mission to connect children with healthy food and nature. Even during these challenging times, GROW continues to reach and impact hundreds of children, even in the face of COVID, through weekly video lessons and resources, as well as handouts of school garden-produce bundles and snacks delivered through the district lunch program.
Submitted on: Oct. 27, 2020
presented
Eta Sigma Gamma - Beta Phi; Anders Cedergren, Dan Duquette, Keely Rees, Lori Reichel, Katie Wagoner and Emily Whitney, all Health Ed., Health Promotion;and Catherine Gangi, MPH - CHE; presented "3rd Annual Health Education Advocacy Experience in Madison, WI" at Health Education Advocacy Experience on Feb. 27 in Madison, WI. HEHP and Eta Sigma Gamma provided a two day advocacy training for 35 public health education graduate and undergraduate majors. Students then visited over 30 offices of Senators and Assembly persons discussing and educating on the importance of communicable disease prevention, control and funding for the state of Wisconsin.
Submitted on: Mar. 13, 2017