Profile for Lea Butterfield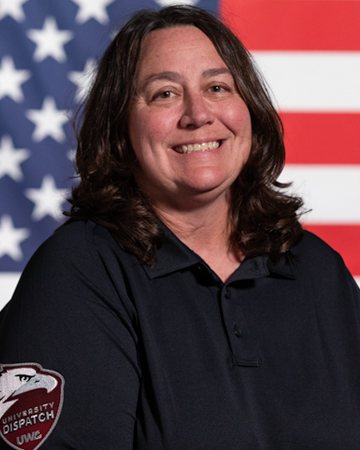 Contact me
Lea Butterfield
Law Enforce Disp Supervisor
University Police Services University of Wisconsin-La Crosse
Brief biography
My name is Lea Butterfield and I started working at the University Police Department in November 2001. I moved to the La Crosse area in 1998 to attend school at UW-La Crosse. It was here I made my career and also became friends with the person who would introduce me to my husband. We have one son together who is keeping me busy in my free time.
Education
Bachelor of Science, Communication Studies, UW La Crosse, 2003
Career
Professional history
I started my working career as a 3rd shift Dispatcher. At the time, my direct supervisor was in charge of Telephone Services in the Information Building/Police Department. After she retired I filled in as interim and eventually hired as the Administrative Telecommunications Specialist. I held that role for 13 years. In 2019 I was fortunate enough to come back to the Police Department to supervise the great staff here in the Dispatch Center.