Profile for Shuma Iwai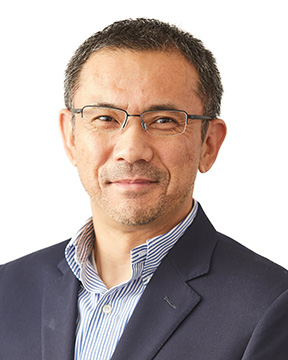 Contact me
Shuma Iwai
Pronouns: He/Him/His
Assistant Professor
Race/Gender/Sexuality Studies University of Wisconsin-La Crosse
Specialty area(s)
World History, Asian History, Asian American Studies, Religion, Intercultural Studies, Race and Media
Current courses at UWL
ERS 100: Introduction to Ethnic and Racial Studies
ERS 220: Introduction to Ethnic and Racial Stereotypes in the Media
HIS 101: Global Origins of the Modern World
HIS 102: Global Transition and Change
HIS110: World History
Education
Ph.D. University of Wisconsin-Madison
Career
Research and publishing
Selected Publications
"Race and Religion" in Bloomsburg Religion in North America (2021)
"Middle Asia," Encyclopedia (EBR, 2019)
"Modernization of a Pilgrimage" (Translation). In Temple Solicitation, Pilgrimage, and Celebration. Vol. 6 of Religion and the Japanese, 209-242, edited by Shimazono Susumu, Takano Toshihiko, Hayashi Makoto, and Wakao Masaki. Tokyo: Shunjūsha, 2015.
"A Counter Culture of the 1980s: Ozaki Yutaka's Songs," Japan Studies Review 17 (2013): 69-90.
"Syncretism of Christian Samurai at the Kumamoto Band in Japan: Fulfillment of Confucianism in Christianity". In Religions on the Move: New Dynamics of Religious Studies on Expansion in a Globalizing World. International Studies on Religion and Society Series, 113-132. Leiden: Brill Publishers, 2012.