Profile for Stacy Narcotta-Welp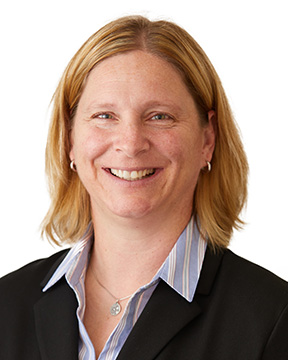 Contact me
Stacy Narcotta‑Welp
Pronouns: She | Her | Hers
Assistant Vice Chancellor for Diversity & Inclusion
Diversity & Inclusion University of Wisconsin-La Crosse
Specialty area(s)
Leadership development instructor and trainer, including: Strengths-based Leadership; Culturally Intelligent Leadership, National Coalition Building Institute workshops, strategic planning, and team building.
Lecturer, UWL Student Affairs Administration Graduate Program.
Adjunct Instructor, The University of Iowa Leadership Studies Department.
Brief biography
Over twenty years of experience designing and delivering curricula for in-person and online programs across a wide range of settings. Experienced in using best practices to assess constituent-specific, departmental, and institution-wide needs for leadership development, diversity and inclusion, career readiness, and competency-based training. Created, aligned, implemented, and assessed strategic plans that address program and department level needs. Grant writing and management experience, including TRIO and private grants.
Current courses at UWL
UWL: SAA 704 Leadership and Organizational Theory in Higher Education
Education
M.A., Counseling, Rehabilitation, and Student Development, The University of Iowa, Iowa City, IA May 2009
B.A., Anthropology, Minor – Biology, The University of Tulsa, Tulsa, OK December 1994
Career
Teaching history
Lecturer in Student Affairs Administration Graduate Program at the University of Wisconsin - La Crosse
January 2018 - present
Instruct SAA 704 Leadership and Organizational Theory in Higher Education
Co-instructed UWL 100
Adjunct Instructor for Leadership Studies at The University of Iowa
August 2007 – Present
Instruct LS:3004 Perspectives in Leadership and LS:3012 Leadership Theory to Practices Courses for the Certificate in Leadership Studies at the UI
Co-created and instructed all Career Leadership Academy Courses LS:2000, LS:2001, LS:2002, LS:3001, LS:3002, and LS:4001
Created and instructed LS:3009 and LS:3010 The Global Leadership Initiative online courses
Co-created and instructed LS:3003 Culturally Intelligent Leadership