Profile for Stacy Trisler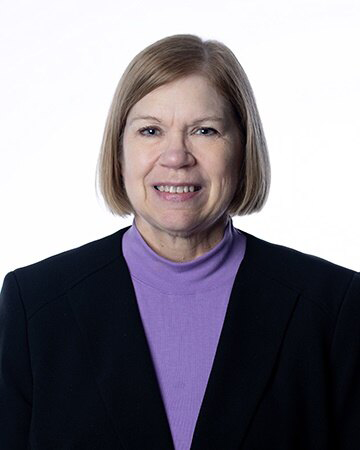 Contact me
Stacy Trisler
Pronouns: she/her/hers
Associate Teaching Professor
Marketing University of Wisconsin-La Crosse
Specialty area(s)
Professional Selling
Sales Management
Sales Team
Brief biography
I have 20+ years of marketing, sales, and management experience, primarily in the financial services industry., most recently as Vice President of Marketing at Community Credit Union (now Verve) for 10 years. I'm a UWL alum and earned my MBA at Viterbo, after which I taught as an adjunct at Viterbo and Western Technical College while working full-time.
2023-24 will be my 9th year at UWL and my primary focus is sales, although I also teach the Principles of Marketing class and Business Communication class. In addition to teaching these classes, I also coach the UWL Eagle Sales Team, coordinate the local competition, and advise the UWL Eagle Sales Club.
I have twin daughters, Bryn and Bree, who both live in Minneapolise

Making the career change to academics was one of the best decisions I've made, I love teaching students about marketing and sales and assisting them in navigating their academic careers and job search. Teaching and coaching in sales provide me the opportunity to see student's growth in the "soft skill" of communicating professionally and become more confident in their ability to express themselves.
Current courses at UWL
Professional Selling (MKT 370)
Sales Force Management (MKT 470)
Kwik Trip Integrated Core Program (MKT 309 and MKT 323)
Education
BBA University of Wisconsin-La Crosse
MBA Viterbo University
Career
Teaching history
Viterbo University (part-time adjunct)
Western Technical College (part-time adjunct)
Course I have taught:
Professional Selling
Sales Force Management
Principles of Marketing
Business Communication
Product and Branding
Consultative and Professional Communication (Kwik Trip Integrated Core Program)
Professional history
20+ years in the sales and marketing industries, Seventeen of those years were in the financial services industry, most recently as Vice President of Marketing at Community Credit Union
Memberships & affiliations
[{"organization":"AMA","position":"","url":"https://www.ama.org/"},{"organization":"Sales Educators Foundation","position":"","url":"https://salesfoundation.org/"}]
Important links