Profile for Todd Osmundson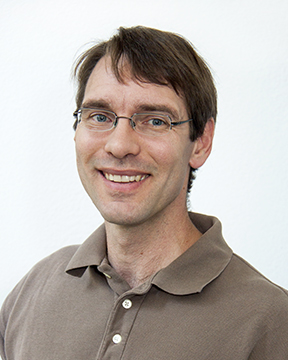 Contact me
Todd Osmundson
Professor
Biology University of Wisconsin-La Crosse
Specialty area(s)
Mycology (Fungal Biology), Biodiversity & conservation, Biogeography, Bioinformatics, DNA barcoding, Metagenomics, Molecular phylogenetics, Population genetics, Systematics. Please contact me if you have any interest in undergraduate or graduate (MS) research in these topics.
Current courses at UWL
Organismal Biology (BIO 203)
First-year Seminar (FYS 100): "Interpreting Life's Instruction Book: What Genomes Tell Us About Ourselves, Our Pathogens, and Our World"
Education
Postdoctoral researcher, Dept. of Environmental Science, Policy & Management, University of California, Berkeley
Ph.D., Department of Ecology, Evolution & Environmental Biology, Columbia University
Advanced certificate in Environmental Policy, Columbia University
M.S., Department of Plant Sciences and Plant Pathology, Montana State University
B.A., Biology, University of Montana
B.A., Geology, Carleton College
Career
Teaching history
Introductory Biology (BIO 105)
Genetics (BIO 306)
Bioinformatics (BIO 440/540)
Seminar in Biology - Genome Data Analysis (BIO 460)
Senior Capstone Seminar (BIO 491)
21st-Century Mycology (BIO 723)
Mycology reading group
Kudos
published
Scott Cooper, Jennifer Klein, Todd Osmundson, Anton Sanderfoot, Jaclyn Wisinski and Alder Yu, all Biology, co-authored the article "Instructional Innovations in College-Level Molecular Bioscience Labs during the Pandemic-Induced Shift to Online Learning" in Education Sciences published on Wednesday, March 23 by MDPI. Educ. Sci. 2022, 12(4), 230; https://doi.org/10.3390/educsci12040230
Submitted on: Mar. 23, 2022
Important links
Todd Osmundson's office hours