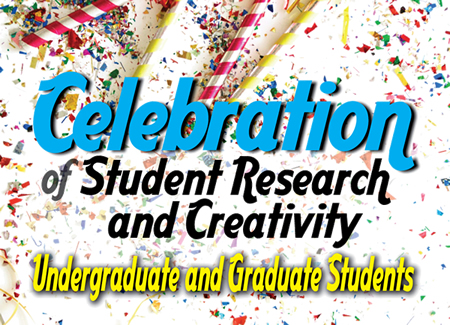 The annual UWL Celebration of Student Research & Creativity is designed to give UWL students the opportunity to present their work through oral presentations, poster displays, gallery exhibits, and artistic performances. The event highlights student research and creativity accomplishments and the important role faculty and academic staff play as mentors in the scholarly activity process. The UWL Celebration encourages dissemination of scholarly work results from all disciplines represented in the UWL academic community.
Celebration 2018 was held Tuesday, April 10th, 9:00-12:45
Meet us at the Bluffs (2nd floor of the "U" - the new student union) in April 2019 for over 150 poster, oral, and exhibit presentations by undergraduate and graduate students.
The Celebration 2018 abstract book is posted here.