UWL Research & Creativity Symposium
A page within Undergraduate Research & Creativity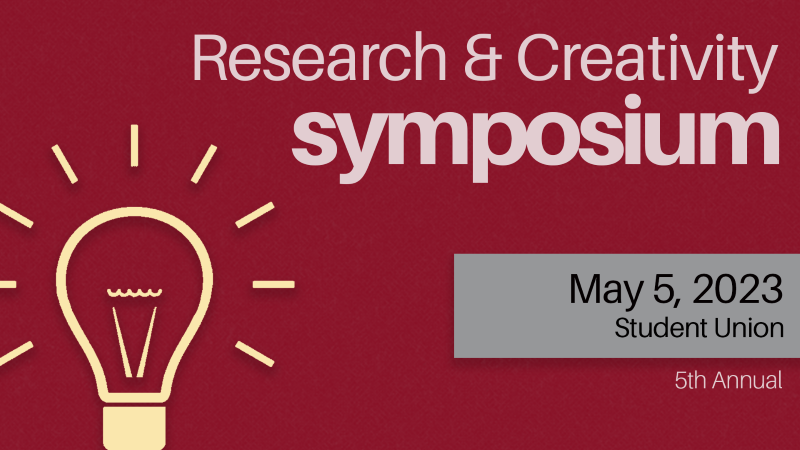 research-and-creativity-symposium-headerThe annual UWL Research & Creativity Symposium, formerly the Celebration of Student Research & Creativity and Faculty Research Day, is designed to give UWL researchers (undergraduate students, graduate students, faculty, and staff) the opportunity to present their work through oral presentations, poster displays, exhibits, and artistic works. The event highlights research and creativity accomplishments of the campus community and the important role faculty and academic staff play as mentors in the scholarly activity process. The UWL Research & Creativity Symposium, ReCS, encourages dissemination of scholarly work results from all disciplines represented in the UWL academic community.
ReCS 2023 will be Friday, May 5!
Meet us at the Bluffs, 2nd floor of the Student Union, for over 170 poster, oral, and exhibit presentations by undergraduate and graduate students, faculty, and staff. Presentations will be from 8:50 am to 1:00 pm.
Presenter registration is open now through March 13!
See the registration link and instructions under "Submitting your abstract" in the menu below.
Planning to attend?
No need to register. Reach out to srcel@uwlax.edu with any questions.