Getting Started
A page within Undergraduate Research & Creativity
"In my opinion, the Undergraduate Research & Creativity program is one of the most valuable resources available to UWL students. This opportunity provided me with the motivation, not to mention the funds, to travel to Bolivia to complete my research and get a jump start on writing my senior thesis. I was also able to present my research to peers, professors, state senators, congressmen/women, and even to Wisconsin's Governor due to the Office of Undergraduate Research and Creativity's sponsorship of events like Posters in the Rotunda and Undergraduate Research & Creativity Symposium."

- Matt Sitek, UWL Undergraduate Research participant.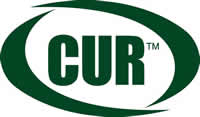 cur logo


Getting Started
Working on a research or creative project with a faculty member is an opportunity for you to go beyond learning about a discipline and become actively involved in creating knowledge and new meaning within the discipline. You will learn things you might not learn in a classroom. Every fall and spring, we have a Getting Started in Undergraduate Research & Creativity seminar; click here for the slides from the last presentation.
1. When to start?
You can start as early as you like, many students begin as a Freshman, which allows them to determine if they like doing work in their major. Starting in your Sophomore or Junior year allows you to write for summer research grants and to include this in your grad school or job applications.
2. Identify your area of interest
Research is a hands-on way to explore different interests within your field. You may develop an idea of your interests based on class activities such as reading, researching for class assignments, or discussing topics in class. Look and listen for announcements from faculty members seeking student researchers on bulletin boards, in classes, or at seminars.
3. Find a mentor and project
Identify a few faculty members who have similar interests and ask if they have time to supervise an undergraduate researcher. If they do have the time to work with you, arrange to meet with them to discuss options available within your field.
Work on a project for an external client. Your results will be shared with the client at the end of your project. Projects from local nonprofits, civic leaders, and businesses can be viewed on UWL's Community Portal Project Opportunities Board.
Each year 25 incoming freshmen are selected as Eagle Apprentices by Admissions and are supported through financial aid to work with a faculty mentor on their scholarship.
4. Choose a way to participate
There are several ways to participate in undergraduate research:
Volunteer: Most professors involved in research are willing to take on student volunteers. This method allows you the most flexibility in how much time you can dedicate.
Credit in your major: Many disciplines allow students to receive elective credit for undergraduate research.
Work for payment: Some professors have money available to hire student workers.
Write a grant to fund your research project.
Present your work

:

There are a variety of opportunities available to present your research or creative project, whether on-campus, statewide, or nationally.