ROTC is Your Leadership Course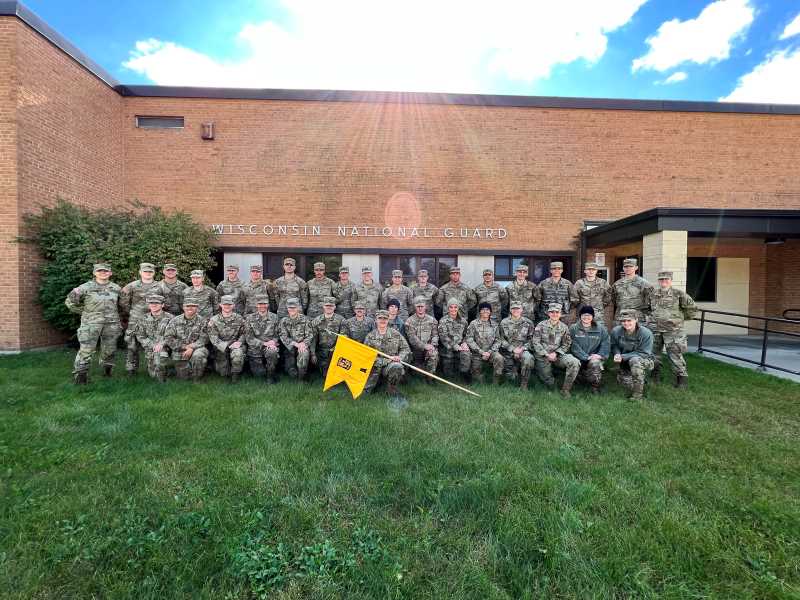 Eagle Battalion Cadets
The Reserve Officer Training Corps (ROTC) program at UWL offers students the opportunity to develop leadership traits imperative to success in both the military and civilian sectors. Students learn firsthand what it means to lead and manage; keen analytical skills, use of short- and long range planning techniques, and excellent interpersonal management skills are all part of the ROTC experience.
Unlike other university programs, ROTC provides full ride scholarships to students who want to serve their country upon graduation. By the time that they finish their Undergraduates Degree, they will commission into the United States Army as a Second Lieutenant.
No Specific Backgrounds Needed
Students from a wide variety of academic majors participate in ROTC, from information management, business, and finance to biology, exercise science, and education. In addition, the Eagle Battalion is proud to have several future lieutenants cross-enrolled from our partnership schools, Viterbo University and Winona State University.
What Do We Do?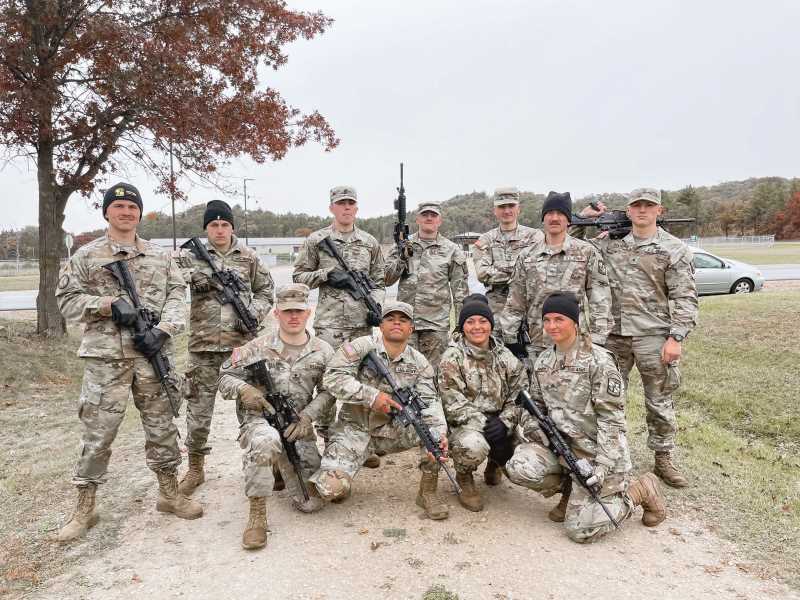 Ranger Challenge Cadets
ROTC is a normal class like anything else that you will take here at UWL. You will meet with your Instructors, well trained Officers and Sergeants, in topics ranging from Army Rank Structure to the Tactics utilized on field missions. Unlike your normal courses, you will train physically three times a week in the morning. Through class and physical training, you will become close to your peers and mentors. Eventually, you will also see yourself mentoring others.
We produce quality leaders with the skills to excel, both in the workplace and in today's Army. For further information, feel free to explore our website, contact our scholarship officer, or visit us at 413 Wimberly Hall.
Visit the Army ROTC website at: http://www.armyrotc.com.