Recreation Management
program
Undergrad major Undergrad minor Graduate program
Do you enjoy being active, working with people and helping them develop and grow?
Join a profession where your work is to bring quality leisure into people's lives.
The Recreation Management program at UWL is the only nationally-accredited recreation management program in Wisconsin and one of the largest undergraduate programs in the U.S. Our students gain practice in the field and network with professionals through internships and community engagement in their coursework.
The Recreation Management program prepared me to make an impact at my internship site right away. The mix of classes gave me the practical knowledge to avoid wasting time having to learn the basics on site, while also giving me the theory and inspiration to dream new ways to educate, enrich and entertain our customers.
Pierce Johnson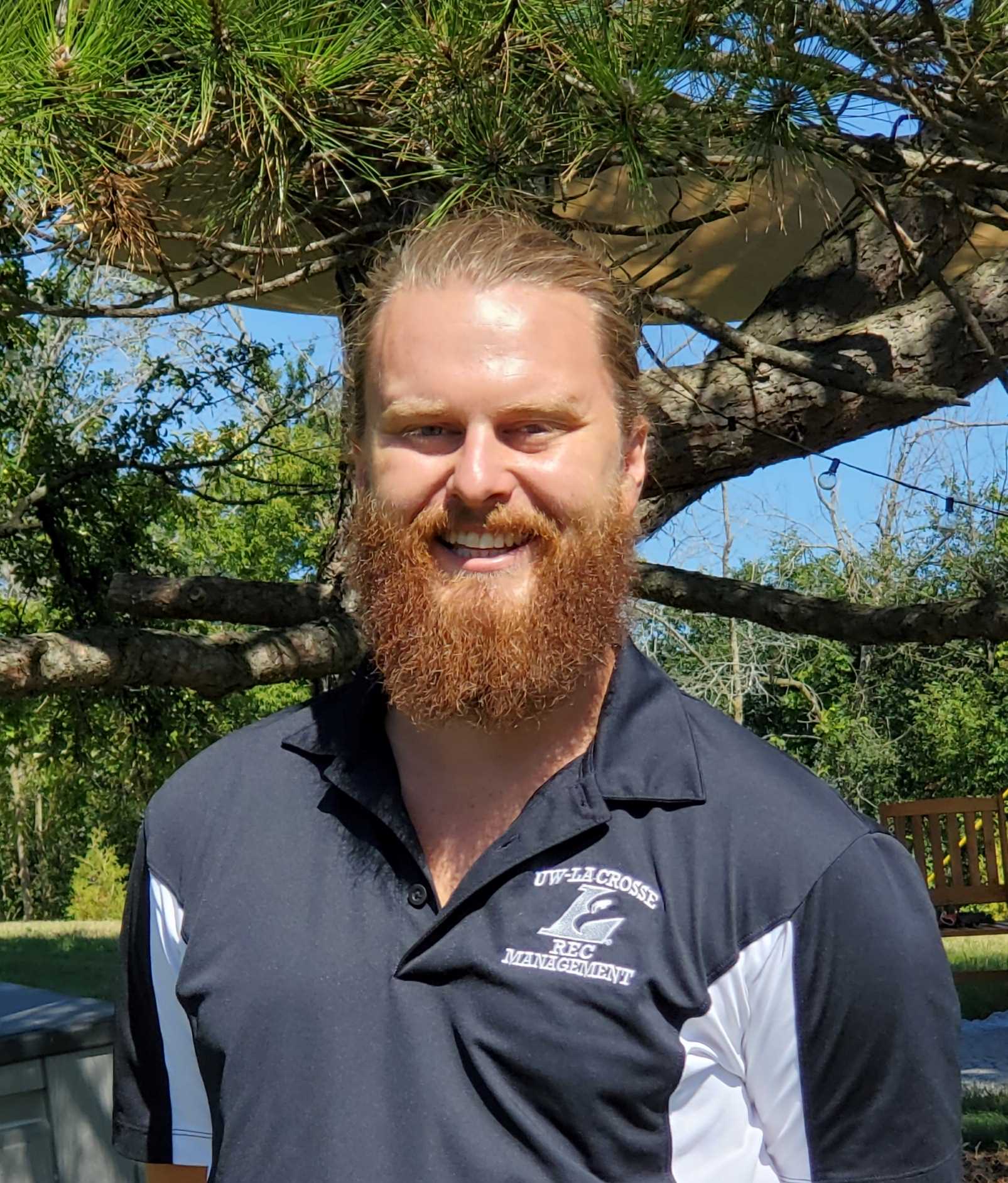 Recreation Management jobs
The recreation management program offers four different emphasis areas (generalist; tourism and event-management; community-based recreation, and outdoor recreation), which allows students to study and prepare for careers most closely related to their interests.
Students are trained for recreation careers in middle management positions in a range of agencies such as tourism enterprises, government parks and recreation departments, YMCAs, Boys and Girls Clubs, environment education centers and more.
Recreation careers
Recreation center supervisor
Parks & Recreation coordinator
Park ranger
Amusement park manager
Cruise ship director
Camp director
Outdoor program coordinator
many more.
What is Recreation Management?
Recreation Management students learn the skills and knowledge to pursue professional careers creating, planning and delivering recreation programs whether sports, crafts, hiking, camping or other activities. They work with people from diverse backgrounds in settings from parks and recreation departments to YMCAs to tourist attractions.
What distinguishes UWL's program?
Hands-on experience
Students gain hands-on experience through a 12- week internship designed to serve as a student's transition from the university curriculum to the profession. Also, students complete an additional 100 hours of hands-on professional experience prior to their internship.
Nationally-accredited
UWL's Department of Recreation Management and Therapeutic Recreation has been nationally accredited by the Council on Accreditation of Parks, Recreation, Tourism, and Related Professions (COAPRT) since 1988.
Excellent curriculum
Curriculum exceeds national accreditation standards and is a key factor in the department's national reputation.
Connection to faculty
Faculty play an important role in the educational and professional development of each student. Students are assigned a faculty adviser who is available for advisement on registration, internships, and professional development throughout their academic career.
Reputable faculty
All of the faculty members are involved in leadership positions with national and state recreation professional associations. They also perform research and write extensively on important topics in the recreational field, and several are nationally and internationally renown scholars.
Tourism Research Institute
A Tourism Research Institute provides opportunities for undergraduate and graduate students to engage in tourism-related research activities.