Wisconsin Rural Health Promotion Workshop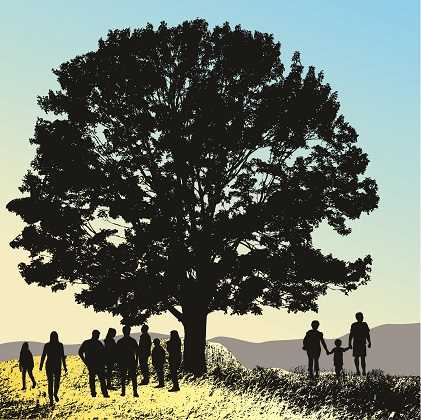 Wisconsin Rural Health Promotion Workshop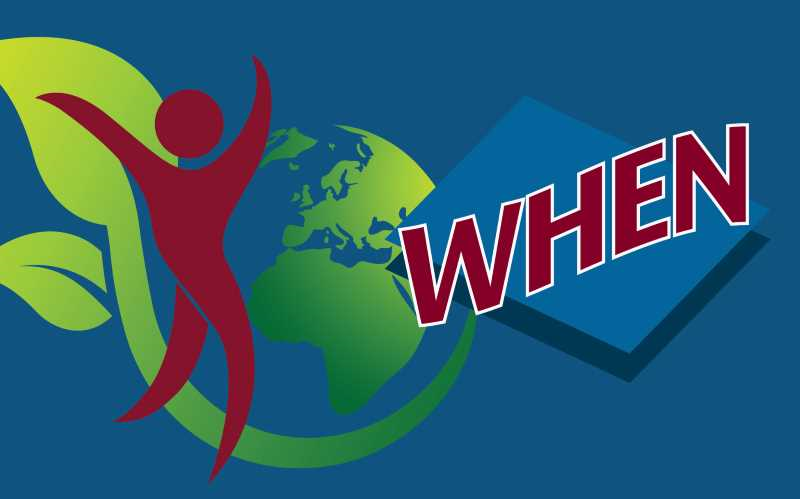 WHEN Annual Meeting
Wisconsin Rural Health Workshop: October 6, 2021

expanding section
2021 Wisconsin Rural Health Promotion Workshop
October 6, 2021
9 a.m.–4 p.m.

All times are listed in Central Time.

9–9:10 a.m.

Welcome and Introduction
–Gary D.Gilmore, M.P.H., Ph.D., MCHES, Chair, WHEN

9:10–9:50 a.m.

What is Rural? Putting Matters into Context
–John Eich

9:55–10:10 a.m.

15-Minute Insight: Suicide Prevention
–Kimberly Breunig, M.P.H., M.P.A.S.

10:15–11 a.m.

Why Mental Health Matters
–Ryan A. McKelley, Ph.D., LP, HSP
According to the National Institute of Mental Health, almost two-thirds of rural Americans live in areas with shortages of mental health professionals. This leaves rural communities in need of better advocacy and education regarding mental well-being. We will explore ways to make mental health matter.


11:05–11:55 a.m.

Success Stories from Rural Health Settings
–Ryan A. McKelley, Ph.D., LP, HSP
Rural mental health deserves the same robust criteria for evidence that we expect in physical health programs. Using the model from the Rural Health Information Hub to assess promising interventions, we will review several successful rural health projects ranging from telepsychology, to mental health first aid, to building resilience in rural youth.


11:55 a.m.–12:25 p.m.

Lunch Break

12:25–12:40 p.m.

15-Minute Insight: Rural EMS Distribution and Constraints
–John Eich

12:45–1:30 p.m.

Why Social Connectedness Matters
–Jason Sumontha, Ph.D.
When strong ties connect us to the people and places in our communities, we thrive. Health care providers and community leaders may benefit from exploring how social determinants of health, such as social connectedness, may affect the unique health care needs of individuals living in rural settings.


1:35–2:35 p.m.

Success Stories from Rural Health Settings
–Jason Sumontha, Ph.D.
Healthy development is supported by our connection to a network of social contexts and ecological systems. Using data from community-based interventions, we will examine the success of rural health initiatives ranging from asset-based community development to independence and interdependence among older adults.


2:40–2:55 p.m.

15-Minute Insight: TeleHealth Connectivity
–Michael Witkovsky, M.D., M.S.

3–3:45 p.m.

Prioritizing Protective Factors
–Jonathan Temte, M.D., Ph.D., M.S.

3:45–4p.m.

Reflections on the Day
–John Eich
–Ryan A. McKelley, Ph.D., LP, HSP
–Jason Sumontha, Ph.D.
–Jonathan Temte, M.D., Ph.D., M.S.
Wisconsin Health Education Network 35th Annual Meeting: October 7, 2021

expanding section
35th Annual Meeting of the
Wisconsin Health Education Network (WHEN)
Incentivizing Health Promotion Across the Lifespan
Thursday, October 7, 2021
9 a.m.–3:45 p.m.

All times listed in Central Time.

9–9:10 a.m.

Welcome and Introductory Remarks
–Gary D. Gilmore, M.P.H., Ph.D., MCHES, Chair, WHEN

9:15–10 a.m.

Thriving Together During and Following the COVID-19 Pandemic*
–Michael T. Osterholm, Ph.D., M.P.H., Director, Center for Infectious Disease Research and Policy (CIDRAP), The University of Minnesota

10–10:15 a.m.
Mid-Morning Break
10:15–11 a.m.

Making Health a Priority in Everything We Do
–Sandro Galea, M.D., M.P.H., Dr.PH., Dean and Robert A. Knox Professor, School of Public Health, Boston University

11:05–11:30 a.m.
Discussion with Dr. Sandro Galea
Moderator: Rachel King, M.P.H., MCHES, Health Education Specialist, La Crosse County Health Department
11:30 a.m.-12:05 p.m.
Lunch on Your Own
12:05–12:50 p.m.
Barbara A. Lange Memorial Award Ceremony
1–1:15 p.m.
Introduction to the Afternoon World Café Experience
Moderator: Christa Cupp, M.P.H., MCHES
1:15–2:25 p.m.
Sharing Stories that Make a Difference
Three story-tellers share their stories sequentially regarding the community members they interact with, and the ways they incentivize health promotion across the lifespan, so that the entire audience of participants can hear all three in sequence. After the third story-teller has finished, there is a brief 5-minute break as each story-teller prepares to facilitate discussion with their respective group.
Beyond Incentives: How to Engage Youth in Health
–Rachel King, M.P.H., MCHES, Data Program Area Coordinator, La Crosse County Health Department

What really motivates youth? A story about youth engagement, advocacy, and the impact of one health promotion program. Exploring the deeper meaning of incentives and how to create healthier lives through youth mentorship.
Kitchen Wellness
–Rhonda Strebel, M.B.A., Executive Director, Rural Health Initiative, Inc., Shawano, WI

A community-supported program designed to address the growing concerns and barriers related to the health and safety of today's farm families. Lack of adequate insurance coupled with a self-reliant spirit among farmers have hindered many from accessing much-needed health resources. Our professionally trained staff travels directly to farms and agribusinesses to provide convenient, complimentary, and confidential Kitchen Wellness to adults. The kitchen (n)-a trusted place where farm families meet, feel comfortable, and discuss important topics.

Centering Equity in COVID-19 Response Efforts
–Paula Tran, M.P.H., Wisconsin State Health Officer and Administrator, Division of Public Health

COVID-19 has shined a bright light on inequitable conditions and structures that pre-dated and have been exacerbated by the pandemic. In Wisconsin, these inequities are felt where individuals live, work, learn, and play. To support a more equitable response, a just recovery and long-term community resilience, the voices and needs of those most impacted by inequity need to be at the forefront of planning and decision making. Paula will share her experiences to center equity in COVID-19 Response efforts, including strategies used and lessons learned for future similar work.

2:30–2:50 p.m.

Exploring the Meaningfulness and Opportunities that Prevail
Each storyteller facilitates discussion for 20 minutes simultaneously in their respective small group related to their area of focus using the three questions listed below. There will be a scribe in each group to take notes. At the end of the 20-minute discussion, a brief break of 10 minutes occurs so that the scribes can review/revise/clarify their notes with their respective facilitator, also enabling participants to take a brief break.

Proposed questions for discussion:

What about the story resonated with you?


How can you utilize the story and experience to inform your work?


What would enable/support the idea to influence your community (e.g., media coverage; community leader support; community organization support)?

2:50–3 p.m.
Break
3–3:30 p.m.
Sharing the Collective Wisdom
Each of the three scribes from the previous session shares their respective small group summary for 10 minutes each (to include Q&A) with the entire audience, along with additional ideas from the participants in attendance.
3:30–3:45 p.m.
Reflections and Concluding Remarks
Christa Cupp provides closure to the afternoon session regarding key summary points of agreement heard across the three groups, plus possibilities for next steps.