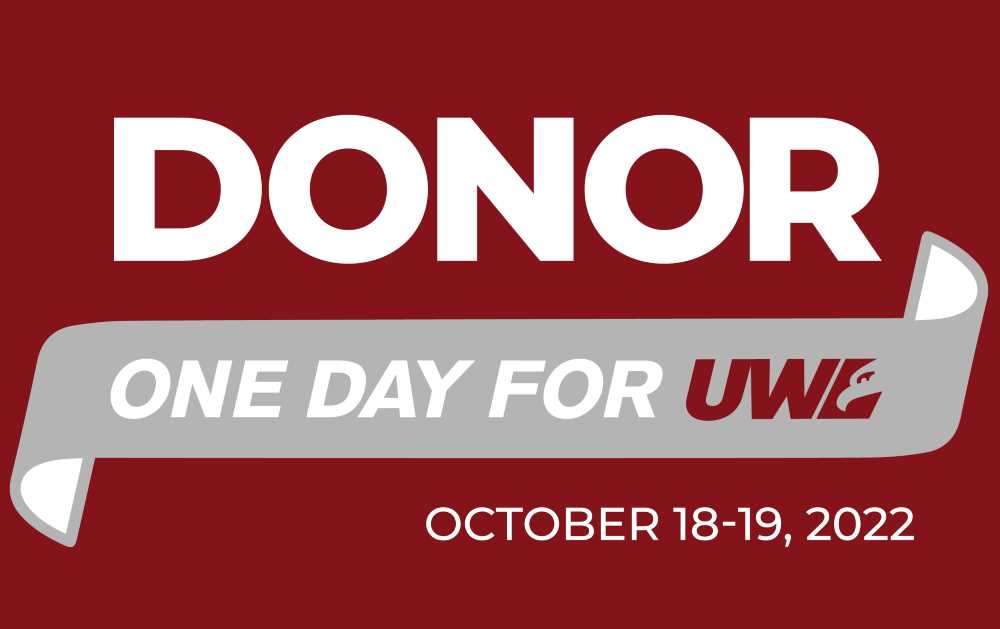 DONOR CHALLENGE
Support graduate students on One Day for UWL!
Funds donated to any graduate program will help unlock a Donor Challenge in support of the 3 Minute Grad Project award fund. We need 10 donations to meet the challenge!
SUPPORT GRADUATE STUDENT OPPORTUNITIES
"Looking back, I'll just be thankful for the experiences: the friends I was able to make, the networks I was able to establish. I know that these people would always reach out to me and make sure that — wherever I am in ten years — I'm doing great."

Jesimiel Banjiram, Student Affairs Administration
Eagle teaching excellence award
Maggie Laufenberg, a clinical assistant professor in the Health Professions Department, is one of six UWL faculty to earn a 2022 Eagle Teaching Excellence Award.