Posted 6:28 a.m. Sunday, Aug. 28, 2022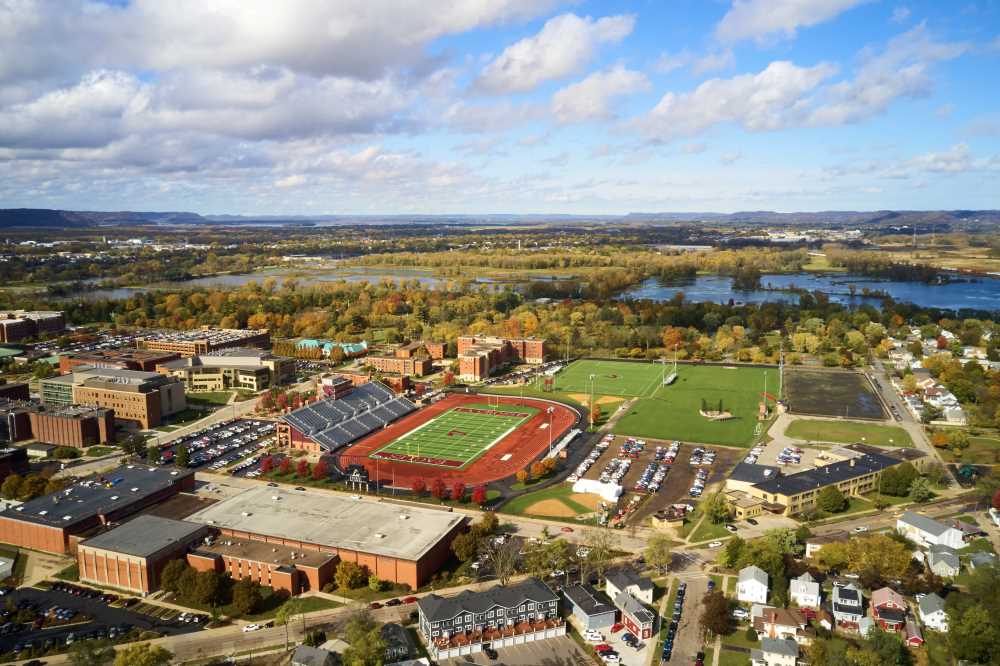 Please review these important compliance-related policies that all employees are expected to have reviewed and adhere to. Policies include self-disclosing certain arrests, charges, or convictions; maintaining information privacy under FERPA and our Information Security Laws; Clery Reporting; and more.
On September 6, 2022, this email was/will be sent to the campus community. 
University System Code of Conduct
As members of the University of Wisconsin community, all faculty, staff, students, members of the Board of Trustees, university Officers, and affiliates are responsible for sustaining the high ethical standards of this institution, and of the broader community in which we function. The university values integrity, honesty, and fairness and strives to integrate these values into its teaching, research, and business practices.
For more information:
Access to Public Information and Your Security
The University of Wisconsin-La Crosse was created and exists pursuant to Chapter 36 of the Wisconsin Statutes and therefore must adhere to the requirements of the Open Meetings and Open Records laws of the State of Wisconsin. Pursuant to this, all employees are hereby notified that information that they may create, consume, or disseminate may be subject to the Wisconsin Open Meetings or Open Records Laws.
For more information:
Disclosure of Salary Information from Public Requestors
Annually, the University of Wisconsin System receives requests from members of the public to disclose the names, titles, salaries, and in some cases, office locations of employees for the University of Wisconsin system and affiliated campuses. In recognition of potential safety issues related to the release of this information, employees who may have protective orders or legitimate and approved safety needs to not have their information disclosed should make an application to hrinfo@uwlax.edu so that their information may be withheld from this annual submission.
Self-Disclosure of Arrests, Charges, or Convictions
UW-La Crosse requires employees who hold positions of trust with access to vulnerable populations, as defined in paragraph 1. of this policy, to report any criminal arrests, charges, or convictions (excluding misdemeanor traffic offenses punishable only by fine) to human resources, or to whomever the institution designates as the appropriate individual to receive a report, within twenty-four (24) hours or at the earliest possible opportunity. Failure to make the required report may constitute a violation and may result in disciplinary action, up to and including dismissal. The same procedures must be implemented for volunteers who hold a position of trust with access to vulnerable populations.
For more information:
Federal Educational Rights and Privacy Act (FERPA)
The Family Educational Rights and Privacy Act (FERPA) of 1974 is a Federal law that protects the privacy of student education records and is an essential component of how UWL orients itself to the disclosure of information https://www.uwlax.edu/records/ferpa/. Although FERPA has many components, we particularly encourage instructors and staff who work with students to review UWL's "Quick Guide" UWL FERPA Quick Guide which focuses more fully on the types of day-to-day decisions we make as faculty and staff. An annual review of FERPA guidelines should be a regular component of each employee's professional development.
Harassment, Discrimination, and Sexual Misconduct
UW-La Crosse strives to provide a place of work and study free of harassment, discrimination, retaliation, intimidation, or exploitation. Where harassment or discrimination has occurred, the university will act to stop the harassment or discrimination, prevent its recurrence, and discipline and/or take other appropriate action against those responsible.
For more information:
Reaffirmation of Equal Employment Opportunity
The University of Wisconsin-La Crosse is an equal opportunity employer that does not discriminate based on actual or perceived race, ethnicity, color, creed, religion, sex, gender identity or expression, marital status, age, ancestry, disability, veteran status, national origin, sexual orientation, arrest record or other protected status. Our management team is dedicated to this policy with respect to recruitment, hiring, placement, promotion, training, compensation, benefits, employee activities, and general treatment during employment.
Any employees with questions or concerns about equal employment opportunities in the workplace are encouraged to bring these issues to the attention of the Director of Affirmative Action. UWL will not allow any form of retaliation against individuals who raise issues of equal employment opportunity. To ensure our workplace is free of artificial barriers, violation of this policy will lead to discipline, up to and including discharge.
For more information:
Protection of Minors
The University System has adopted the following policy for the safety and well-being of minors that attend our various programs. These policies are primarily for the protection of minors; however, they also serve to protect adult employees and volunteers. As such, all members of the campus community, including faculty, staff, volunteers, and third parties with a business relationship with the University must comply with this policy as well as other applicable university policies including the requirement of criminal background checks.
For more information:
Violence in the Workplace
The University of Wisconsin-La Crosse is committed to an environment that is safe and free from physical assault, threats, and harassing behaviors for its students, faculty, staff, and visitors. All reports of possible workplace violence will be taken seriously by members of the campus community. The emphasis on campus will be proactive. The goals are education and training, early detection and intervention, and fair and expedient resolution. This policy is the result of cooperative efforts of the campus community including administrators, faculty, staff, and students.
For more information:
Controlled Substances and Alcohol
In accordance with the Federal Drug-Free Workplace Act, Wisconsin Administrative Code, and Wisconsin
Statutes, UWL fosters a drug-free, healthful, and safe work environment for all. This applies to all students, employees, and other individuals who perform work for UWL. The unlawful or unauthorized use, abuse, solicitation, theft, possession, transfer, purchase, sale, or distribution of controlled substances, drug paraphernalia, or alcohol by an individual anywhere on UWL premises, while on UWL business (whether or not on UWL premises), or while representing the UWL, is strictly prohibited. Employees and other individuals who work for UWL also are prohibited from reporting to work or working while they are using or under the influence of alcohol or any unlawful controlled substances.
UWL maintains a policy of non-discrimination and will endeavor to make reasonable accommodations to assist individuals recovering from substance and alcohol dependencies, and those who have a medical history that reflects treatment for substance abuse conditions. We encourage employees to seek assistance before their substance abuse or alcohol misuse renders them unable to perform the essential functions of their jobs or jeopardizes the health and safety of any UWL employee, including themselves.
For more information:
Information Technology and Acceptable Uses
Information Security: Awareness
The purpose of this policy is to ensure that all individuals and organizations who access University of Wisconsin System information technology assets are exposed to information security awareness materials and have a level of understanding commensurate with their role within the UW System.
For more information:
Policy on Use of University Information Technology Resources
The policy addresses topics such as Acceptable and Unacceptable Uses of Information Technology Resources, Privacy and Security, Other Limitations on Use of Information Technology Resources, Failure to Comply with Information Technology Resource Policies, and Oversight, Roles, and Responsibilities.
For more information:
Conflicts of Interest and Ethics
All University of Wisconsin System employees are required to comply with the code of ethics applicable to their employment type. These codes are designed to prevent conflicts between an employee's private interests and public responsibilities.
Faculty, academic staff, and limited appointees are free to engage in outside activities, whether or not such activities are remunerative or related to staff members' fields of academic interest or specialization. However, no member of these staff may engage in an outside activity if it conflicts with his or her public responsibilities to the University of Wisconsin System or UWL. Faculty, academic staff, and limited appointees are required to report annually whether they are engaged in outside activities.
For more information:
Mandated Reporting of Child Abuse and Neglect
Executive Order #54, issued by the Governor of Wisconsin in 2011, requires all University of Wisconsin System employees to report child abuse and neglect if, in the course of employment, a UW System employee observes or learns of such an incident.
For more information:
Jeanne Clery Disclosure of Campus Security and Campus Crime Statistics Act (Cley Act)
The Office of Student Life and the University Police Department compiles an annual report to keep the campus community informed about crime statistics, fire incident statistics, and safety policies, allowing individuals to make informed decisions about their personal safety and enhance the safety of others. The information is used to assess and identify ways to strengthen emergency planning university-wide.
For more information: