How do I know if I'm eligible to apply to become a McNair Scholar?
There are two options under which you may qualify to become a McNair Scholar. You must fall under one of these options to qualify. However, if you are unsure if you qualify, please contact one of the McNair Staff.
OPTION 1: FIRST GENERATION & INCOME ELIGIBILITY
To qualify as a first generation college student, the parent(s) you primarily lived with before turning 18 must not have COMPLETED a baccalaureate (BS or BA) degree. If you meet this criteria, you must also meet our income guidelines to be eligible to apply. Any student that meets these criteria would be eligible, regardless of their race/ethnicity.
Determining Your Income Eligibility
| | |
| --- | --- |
| Size of Family | 48 Contiguous States* |
| 1 | $18,210 |
| 2 | $24,690 |
| 3 | $31,170 |
| 4 | $37,650 |
| 5 | $44,130 |
| 6 | $50,610 |
| 7 | $57,090 |
| 8 | $63,570 |
*Figures are higher for AK & HI residents
Use your 2017 federal tax returns to determine whether you are income-eligible for the McNair Scholars Program.
Dependent students must add their income and their parent's income.
Married students must add their income and their spouse's income.
To find your total TAXABLE INCOME:
Form 1040: line43
Form 1040A: line 27
Form 1040EZ: line 6
For family units with more than eight members, add $6,090 for each additional family member.
PLEASE CONTACT OUR OFFICE WITH ANY ELIGIBILITY QUESTIONS OR CONCERNS!
OPTION 2: UNDERREPRESENTATION ELIGIBILITY
Students are also eligible to become a McNair Scholar if they are Latino/a, African American, Pacific Islander, and/or Native American, regardless of first generation or income status.
---
NOTE: This program is open to U.S. Citizens (including residence of the U.S. Trust Territories or Freely Associated States), and individuals that are permanent residents or in the process of becoming so.
I'm not planning to attend UW-La Crosse for graduate school. Can I still apply?

expanding section
The McNair Scholars program is not specifically aimed at students that would attend one of UWL's graduate programs; it prepares students for graduate school in general and does not focus on a single graduate institution. Students in the program will be provided individual academic advising to specifically tailor their application strategy to meet their graduate school goals. McNair Scholars will be given fee waivers for graduate school applications, and will be expected to apply to at least 5 graduate programs… so we're especially eager to assist students who are flexible about where they study.
I'm not sure that I want a Ph.D. Can I still apply?

expanding section
Not everyone who participates in our program will choose to complete a Ph.D.; however, it is our program's responsibility to make sure that all of our participants are fully prepared to pursue a Ph.D. after they graduate. The McNair Scholars program prepares students for conducting graduate research, submitting competitive graduate school applications, and securing adequate financial assistance for graduate school. Even if you're currently moving along a clinical track, or have your sights set on a Masters degree as terminal degree, there is always a chance you might change your mind down the road and explore a career in research!
I may not go to graduate school right after graduation. Can I still apply?

expanding section
There are lots of good reasons to take time off between undergraduate and graduate study. Some students have family or financial obligations that take priority. Others want to gain practical experience in the workforce before deciding on a graduate program. These are compelling reasons to wait. But some students postpone graduate study because they are nervous about how they'll finance their education, uncertain about the application process, or because they sense that they're somehow "not ready yet". If this is the case for you, McNair Scholars program could give you the information & confidence you need.
The Department of Education expects that at least 70% of all McNair Scholars will begin graduate school during the fall semester following graduation; this is true whether you graduate in December of May! For this reason, the decision to postpone graduate study could impact your acceptance into the program. Please get in touch with McNair staff to discuss your situation and how we might be able to help.
Research and Mentoring
Scholars will be paired with a faculty mentor who will assist them in designing and implementing a 8-10 week research project. Scholars build a strong relationship with and receive priceless advising and mentoring from their mentor.
Knowledge and Training
Scholars attend workshops in the Spring to prepare them for research and participate in the Graduate School Seminar Series in the summer, where they receive assistance on topics related to the GRE, graduate school application process and materials needed.
WAEOPP Senior Retreat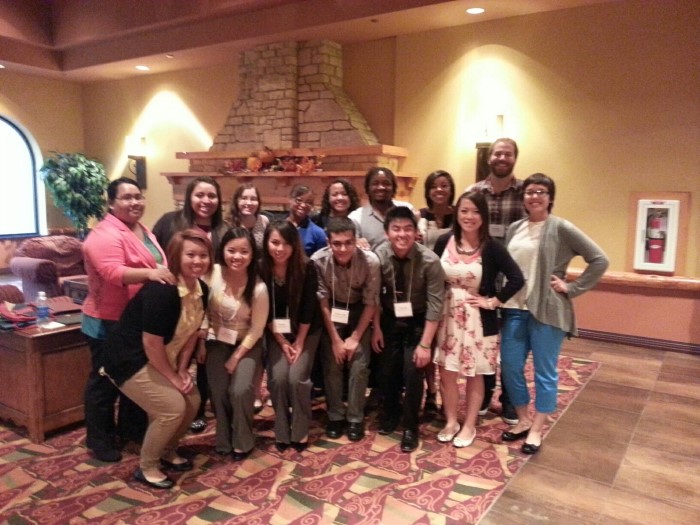 Students have the opportunity to attend the senior retreat and seminars by Don Asher (pictured below with students). Donald Asher is one of the nation's foremost authorities on the graduate school admissions process. Tens of thousands of students have seen his lectures, tapes and teleconferences. He is the author of numerous books including Graduate Admissions Essays, the best‐selling guide to graduate admissions.
Campus Visits
Scholars have the opportunity to visit a minimum of four graduate school campuses in the Midwest. On these visits, scholars will learn about specific programs, connect with faculty members, and gain insight into a typical graduate student's life. All travel is free for McNair Scholars!
Students have traveled to universities in Wisconsin, Illinois, Michigan, California, New York, Minnesota, North Carolina, and others!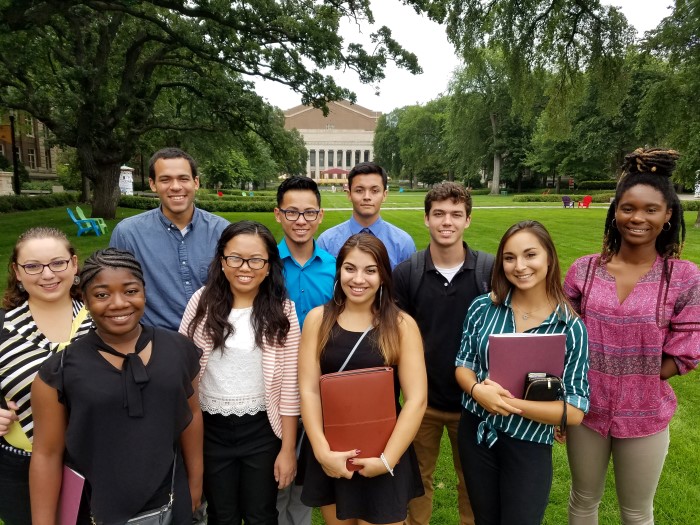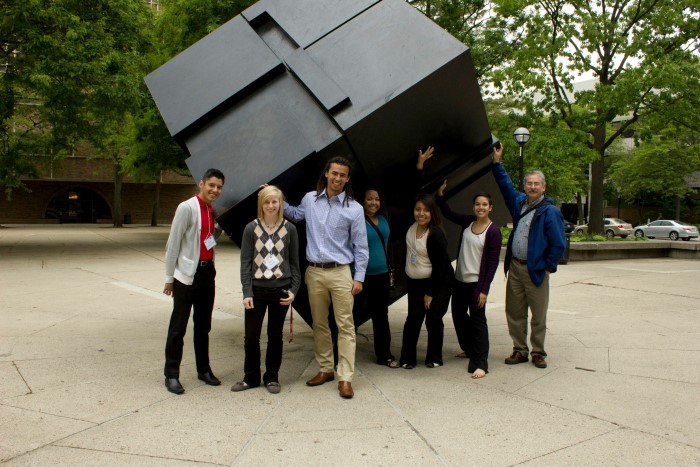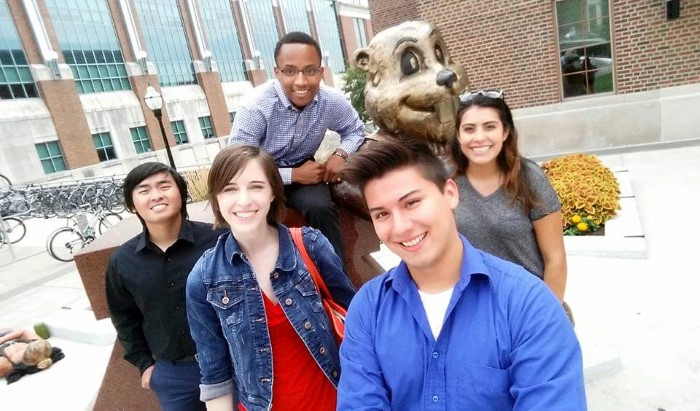 Professional Conferences
Scholars and their mentor will travel together to present research at least one regional or national research conference. Scholars are also encouraged to give either poster or oral presentations of their research at the National Conference for Undergraduate Research (NCUR) and the EOA National McNair Conference.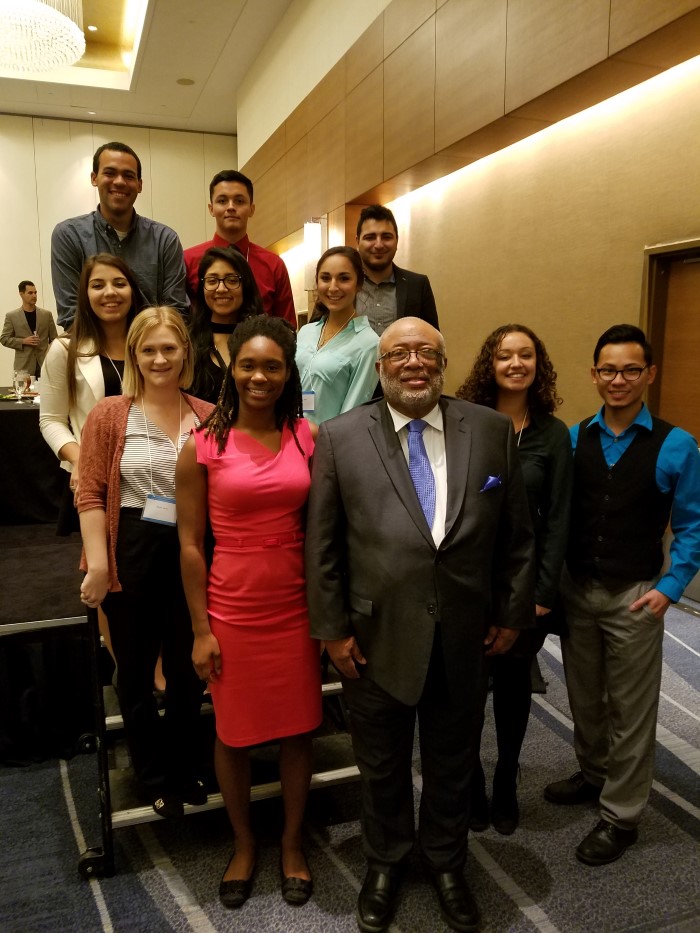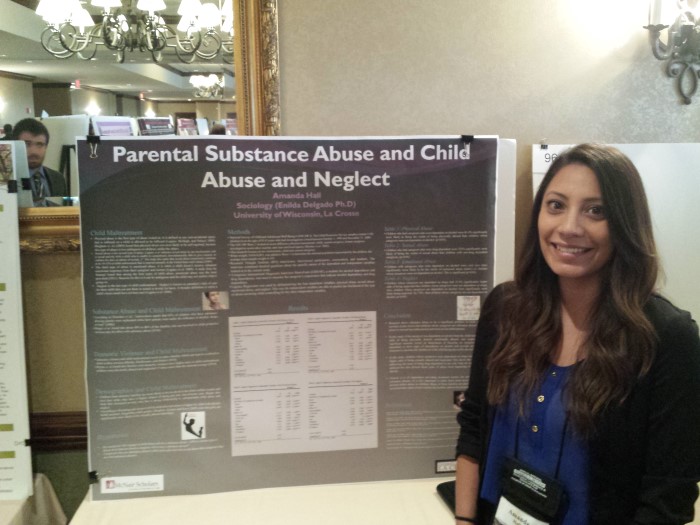 Graduate School Recognition
Being a McNair Scholar demonstrates seriousness of purpose and dedication toward ambitious goals; graduate schools are familiar with the program's high standards.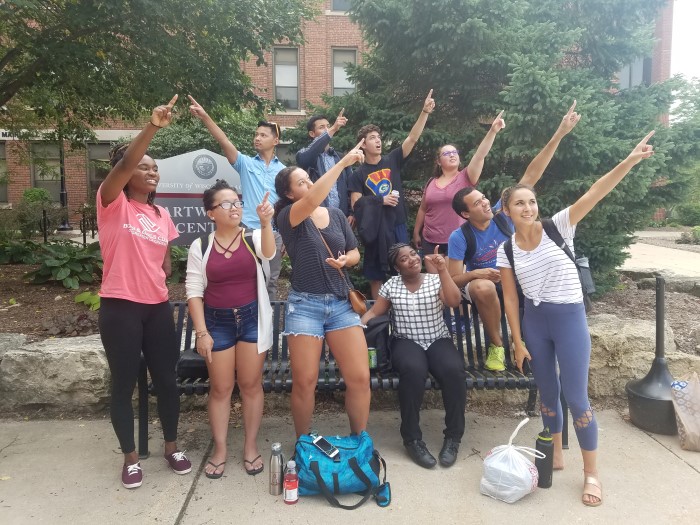 Applications are accepted on a rolling basis until all positions are filled.
The McNair Scholars program at UW-La Crosse has a maximum of 28 scholars at a time, with 14 spots reserved for STEM (science, technology, engineering, and mathematics) students.
Click here to download an application!