Posted noon Thursday, June 8, 2023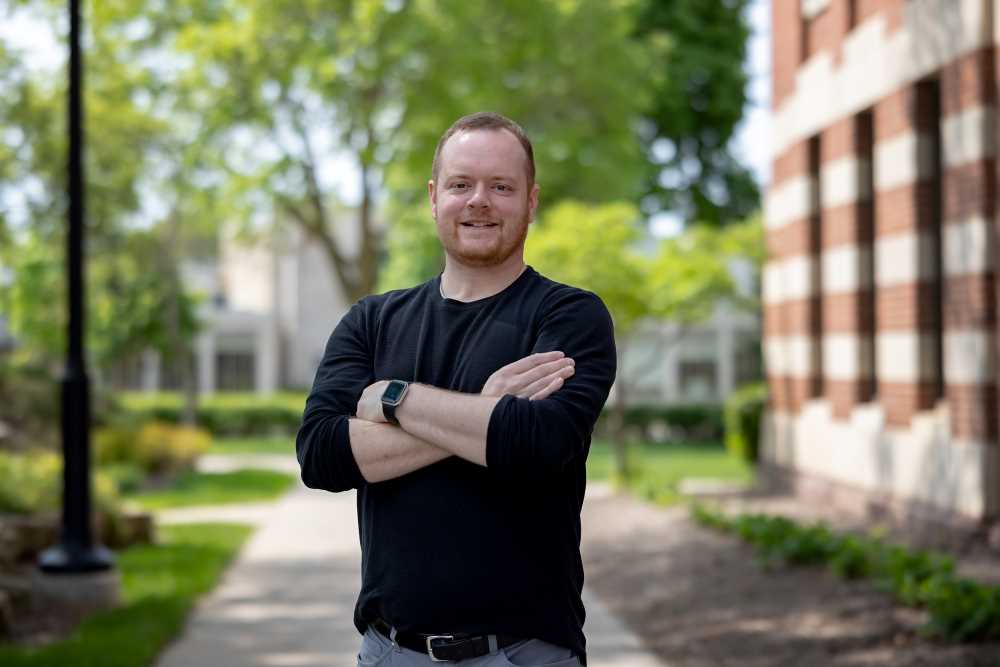 Tyler Gabbard-Rocha wins 2023 Eagle Teaching Excellence Award
UW-La Crosse is home to many outstanding instructors who make a difference in students' lives inside and outside the classroom. This year, UWL's Provost Office received hundreds of nominations from students hoping to recognize their favorite faculty. From these nominations, a university committee selected seven faculty to receive 2023 Eagle Teaching Excellence Awards. The winners will be honored during Chancellor Joe Gow's opening remarks for the fall semester.
They are:
This is the fourth of seven stories highlighting the winners.
Tyler Gabbard-Rocha, Global Cultures & Languages
Started at UWL: I have taught at UWL since fall 2021, and I am so flattered to have won this award in my second year here!
Courses: I teach Spanish with the Global Cultures & Languages Department in CASSH. Most of these classes are introductory courses to the languages and cultures of the Spanish-speaking world, but some are upper-level. My classes help students develop proficiency in Spanish while engaging with cultural artifacts — texts, films, music, pop culture, historical documents, storytelling, etc.
Background: After college, I moved to Madrid, Spain, for a few years. I got a master's degree in Spanish while living my best life abroad, reading books in parks and at Mediterranean beaches. When I returned to the U.S., I finished graduate school at Purdue University, and was awarded a Ph.D. in Spanish literature in August of 2020. I worked a number of odd jobs for about a year while the world was on lockdown. I'm so happy to start my professional career at UWL!
Favorite part of teaching: I know it's a cliché, but I love interacting with my students! I'm so impressed with how hard they work — not just in class, but so many of them have jobs, play sports, volunteer, participate in student organizations and more while dealing with the weight of so many daunting burdens in their personal lives. As a researcher, I'm fascinated by the act of storytelling. I'm always so humbled when students tell me their stories. The best moments of every semester are always had with students in my class, in my office, at the tertulias, or anywhere around campus, and watching as the entire planet becomes so much more accessible to them as their intercultural communication skills and their proficiency in Spanish develop.