Posted 8:30 a.m. Thursday, May 25, 2023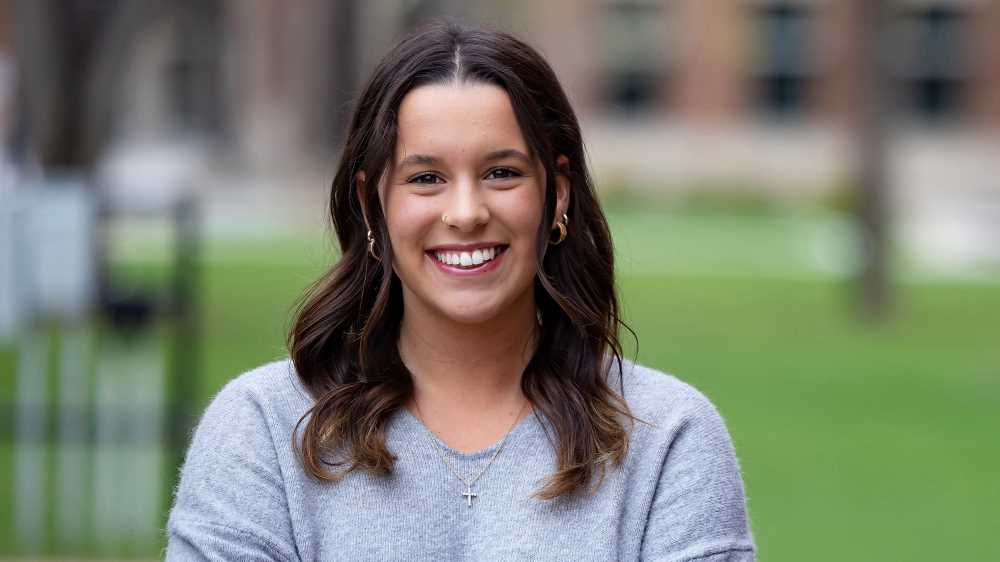 For many CBA students, summer internships can launch careers 
Hailey Soper always assumed her senior year would consist of updating her resume, submitting job applications and waiting to discover what the future holds.
But thanks to a summer internship with Molson Coors Beverage Co., which led to a full-time job offer, Soper knows exactly where she will begin her career upon graduation. And she knows she will hit the ground running.
"My internship was extremely beneficial in terms of starting my career," explains Soper, a management major. "I have been able to enjoy my final year without the added stress of job hunting or deciding what to do next. I already know that the company and the city where I will be living are a great fit for me."
Soper is one of many students in UW-La Crosse's College of Business Administration who have used internships as a springboard to launch their careers.
The groundwork laid during these internships, paired with CBA curricula focusing on career-readiness, is a major reason why the college's undergraduate job placement rate exceeds 90%.
In landing her internship and ultimately her job at Molson Coors — formerly known as MillerCoors — Soper demonstrated initiative as well as strong networking skills.
For an assignment in her sophomore year, Soper was asked to interview someone currently working in her desired career. She chose a friend's aunt who worked in the human resources department at Molson Coors.
Later, when Soper was searching for an internship, she followed up with her friend's aunt, who encouraged her to apply for the company's Early Talent Program.
She applied, interviewed and got the internship. From there, she showed the company that she was a good fit professionally and personally — thanks in part to the education she received at UWL.
"I was working alongside interns from top institutions across the United States, and I felt like I was on the same level as everyone else in terms of preparedness and expertise," explains Soper, who will be working as a recruiter for one of Molson Coors' brewers. "UWL's business school is excellent, and I am grateful for all the skills and knowledge I have received during my time here."
Peyton Spilde has a similar success story.
Spilde, also a management major, says she was born with insurance in her genes. Her grandmother started the American Family agency in her hometown, and her dad later took over the family business.
One day, she was searching for internships online, and she stumbled upon an opportunity with M3 Insurance.
"I was familiar with the company prior to applying, so I thought I would give it a shot," Spilde says. "Once I started the internship, I knew that I was going to love it."
Spilde, like Soper, interned full-time the summer before her senior year. She had the opportunity to learn about many different aspects of the company — property and casualty insurance, employee benefits, marketing, human resources — and even developed her communication skills by attending client meetings with M3 employees and other company events.
By the end of the summer, Spilde had an offer to return as an account specialist on the employee benefits side of the company — a job she says she can't wait to start.
"Overall, I thought the internship was very helpful to my career and professional development," she says. "My professional development went to the next level along with my communication skills. Also, I met so many other professionals inside and outside of M3 insurance, which really helped get my name out there."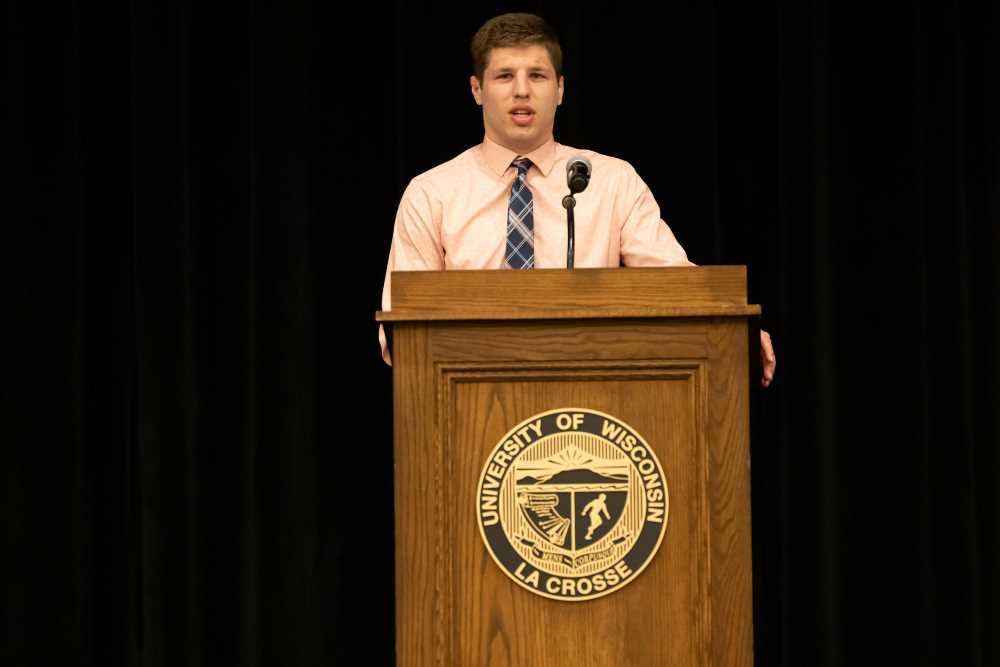 The trend of internships leading to full-time jobs is hardly limited to the Management Department.
Marketing major Kalyn Jahn began an internship with Aflac last summer and plans to continue working in the company's Omaha, Nebraska, office after graduation.
Jahn's internship revolved around selling insurance. Using tips he learned in Professional Selling 370 and Management 470 — both taught by Teaching Associate Professor Stacy Trisler — Jahn ranked in the top three out of more than 400 Aflac interns nationwide.
"These two classes have drastically helped me with my internship being that it is almost all selling," Jahn explains. "The role plays in these classes helped me be a lot more confident while talking to different prospects and customers. Along with that, the role plays helped me prepare for what a customer might say in an objection, which is usually the hardest part of the sale.
"The thing that I enjoyed most about my internship was how much I learned in such a short amount of time," he continues. "Aside from any bonus or pay, that is hands down the best takeaway. It was an absolutely amazing experience with an even better company."
As impressed as Jahn is with Aflac, company leadership is equally impressed with him.
During a banquet celebrating Jahn's success as an intern, Tad Asp, Aflac's regional sales coordinator for northwestern Wisconsin, praised Jahn's character and work ethic, calling him "one of the greatest people you'll ever work with."
Asp sees a bright future for Jahn at Aflac, and it all started with an internship.
"Kalyn was the most successful intern in the history of Aflac Wisconsin because he works hard and is prepared every single day," Asp says. "I have no doubt that preparation will continue to lead him to success. He's already told me that, when he comes back to work in Wisconsin, he's taking my job."