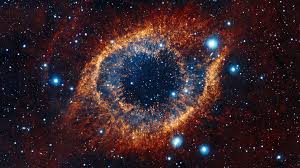 The University of Wisconsin - La Crosse Planetarium presents programs to school groups, private groups, and the public. For more information about the Planetarium and it's programs, please contact us by email
( allen.robe@uwlax.edu ) or at 608-785-8669 .
Public Programs are presented at 1:00 pm on Saturdays. There are monthly public programs in October, November, December, February, March, and April. Admission is $5.00 for Adults and $3.00 for Students, Children, and Senior Citizens (60 or over). The first part of each program is a talk on the current evening sky. The second is a multimedia audiovisual presentation on an astronomical subject. There are no Public Programs during the summer months or in January.
The March Public Program will be "Footsteps - A Voyage To the Moon". It will be presented at 1 pm on Saturdays, March 2, 9, 16, 23, and 30.
Park in the Stadium Lot (Commuter Lot 2 or C-2) unless there is a UW - L home football game, basketball game, or track meet. Commuter Lots are NOT enforced on weekends. If the Stadium Lot is full, park in the Cleary Center Lot (Commuter Lot 12 or C-12) or the Parking Ramp. The entrance to the Cleary Lot is on the northwest corner of East Avenue and Farwell Street. The Parking Ramp entrance is on the north side of Farwell Street, between 16th and 17th Streets.