Profile for Timothy Dale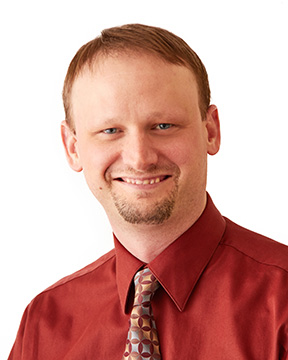 Contact me
Timothy Dale
Professor
Political Science Public Admin University of Wisconsin-La Crosse
Specialty area(s)
Democratic theory, civil society, popular culture and politics, and the scholarship of teaching and learning.
Current courses at UWL
POL 251 Political Theory, POL 350 American Political Theory, POL 351 Classical Political Theory, POL 353 Modern and Contemporary Political Theory, POL 355 Political Ideologies, POL 101 American National Government
Kudos
presented
Tim Dale, Political Science, Public Admin, and Natalie Solverson, Institutional Research, presented "Fixer Upper: First Year Seminar Edition" at AASCU Summer Meeting on Monday, Aug. 6 in Bellevue, WA. The poster presented information on the UWL 100 course redesign and outcomes for students completing the course.
Submitted on: Aug. 6, 2018
presented
Natalie Solverson
, Institutional Research;
Mark Morales
, Political Science; Jo Arney and Timothy Dale, both Political Science, Public Admin;
Betsy Morgan
, Provost's office;
Tesia Marshik
, Psychology; and
Enilda Delgado
, Sociology; presented "Utilizing data and strategic planning to bring student success to scale" at
AASCU Academic Affairs summer meeting
on July 26 in Seattle, WA. UWL student Mark Morales joined Tim Dale and Jo Arney for the closing plenary, "Opportunities Disguised as Challenges: Student Success Past, Present, and Future" to a standing ovation.
Submitted on: Aug. 6, 2018
published
Jo Arney and Timothy Dale co-authored the article "Re-Imagining the First Year on Campus: A Closer Look " in Change: The Magazine of Higher Learning published on July 26, 2018 by Taylor & Francis. https://www.tandfonline.com/doi/abs/10.1080/00091383.2018.1449539
Submitted on: July 27, 2018
published
Timothy Dale, CL-23, and Steven DeLue, Miami University, co-authored the book Political Thinking, Political Theory, and Civil Society published on Aug. 1, 2016 by Routledge, 2016. The book description: a comprehensive overview of the Western tradition of political thought that approaches concepts with the aim of helping readers develop their own political thinking and critical thinking skills. This text is uniquely organized around the theme of civil society — what is the nature of a civil society? why is it important? — that will engage students and help make the material relevant. Major thinkers discussed in the text are explored not only with the goal of understanding their views, but also with an interest in understanding the relationship of their ideas to the notion of a civil society. DeLue and Dale contend that a civil society is important for securing the way of life that most of us value and want to preserve, a way of life that allows people to live freely and place significance on their own lives.
Submitted on: Aug. 5, 2016
presented
Timothy Dale, Political Science & Public Administration, and Besty Morgan, Psychology, presented "Fine Tuning Communication with Students about the Academic Probation Process: Mindset Awareness 101" at the American Association of State Colleges and Universities on July 29, 2016 in Denver, CO. Morgan and Dale are the team leaders for the UWL Reimaging the First Year Project.
Submitted on: July 29, 2016