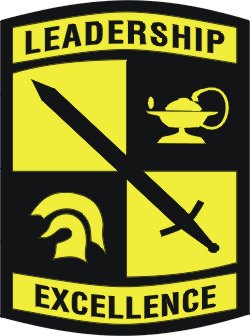 Army ROTC offers you several opportunities for scholarships worth up to $7,500 annually at University of Wisconsin-La Crosse and Winona State University, $11,500.00 annually at St. Mary's, and $19,000.00 annually at Viterbo University (does not include Viterbo's incentive based scholarship for Army ROTC scholarship winners).
Special 2, 3, and 4 year scholarships are designated for nursing students. For Viterbo nursing students, an Army ROTC scholarship can be worth as much as $80,000.00*!
Army ROTC also offers a four-year and three-year advanced designee scholarships to high school seniors. If you are a High School Senior interested in applying for one of these scholarships, contact your school's guidance counselor or contact us.
We also have three-year and two-year ROTC scholarships available to students already on campus. These scholarships are awarded directly by the UWL ROTC department for use at one of the above listed schools. The applications for these scholarships are available at the Department of Military Science, located at 212 Cartwright Center on UWL's campus.
Cadets, in addition to their normal studies, take prescribed military science courses, participate in scheduled leadership labs, and attend the ROTC National Advanced Leadership Camp between their Junior and Senior years. Contact rotc@uwlax.edu for more information or to apply for a scholarship.
Additional Incentives...
Viterbo University offers Grid Scholarships valued at up to $8,000.00 per year based on GPA/ACT/SAT scores.
*Contact scholarship officer for details
Scholarship Programs
Scholarships offered:
Four-Year Scholarship
Two/Three- Year Scholarship*
Guaranteed Reserve Force Duty (GFRD)

Scholarship websites available for Service Members, Spouses, Dependents, and Veterans:
Military Scholarship Finder
The Army Scholarship Foundation
GoArmy.com
CareerOneStop
Army.com: Benefits for Veterans