The Maroon Tycoons are a select group of students who have dedicated their time and effort to finding and applying for scholarships. These students have been awarded over
$10,000
and some, even up to $30,000 in scholarships in a single academic year! We commend and celebrate this accomplishment as anyone who achieves this feat, has enough funding to completely pay for an academic year's worth of tuition. Below is our Maroon Tycoon Wall of Fame, where our proud UWL students can be recognized well into the future.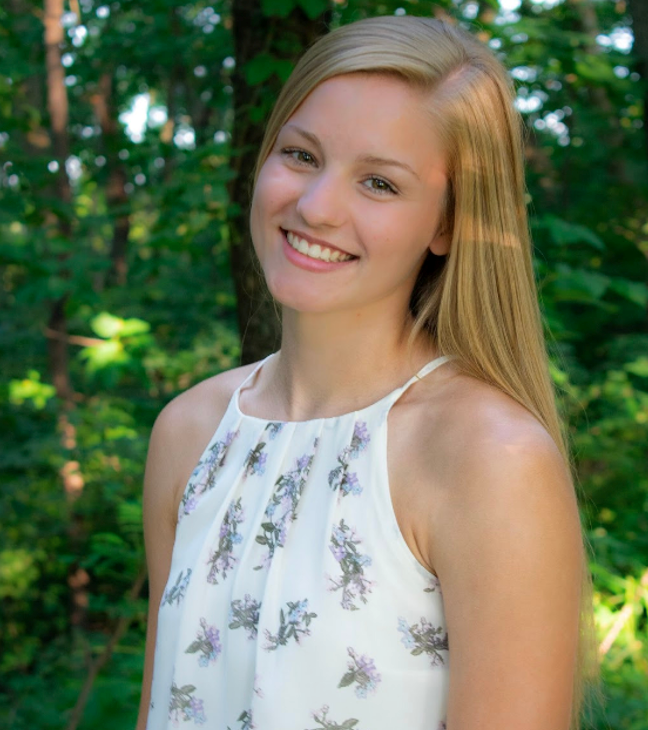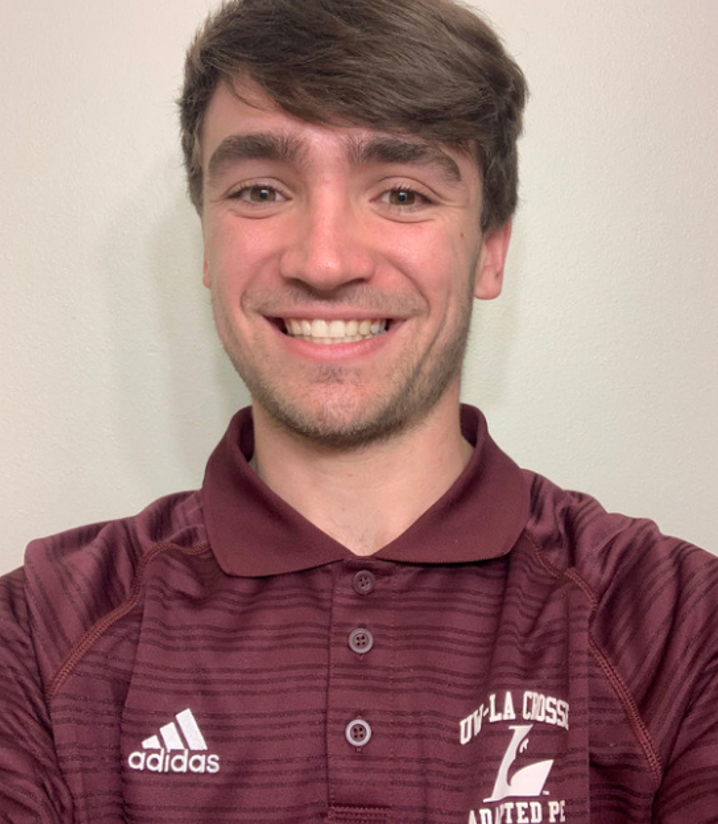 Lindsey Krause
Amount Awarded: $30,500
Hometown: Jefferson, WI
Academic College: School of Education
Words of Advice: "Be as involved in your high school, college, and community as you possibly can. Besides looking good on applications it feels very rewarding. "
Kayla Traxler
Amount Awarded: $23,125
Hometown: Kewaskum, WI
Academic College: College of Science and Health
Words of Advice: "Apply for any scholarship that you can. Even ones you don't think you will get could surprise you. Little things you do can turn into a big opportunity. They add up. Take advantage of all the scholarships you have access to."
Tommy Friday
Amount Awarded: $16,975
Hometown: Wild Rose, WI
Academic College: College of Science and Health
Words of Advice: "Never settle for anything except your best. No matter what you choose to do in your academic career or work career, be sure to put your best foot forward. You should never leave a situation wishing you would have tried harder or gave more effort. Take advantage of every opportunity you are given, and do everything you can to be successful with whatever you choose to do. And if you fail, that is perfectly okay. Some of the greatest growth a person experiences will be a result of overcoming their failures."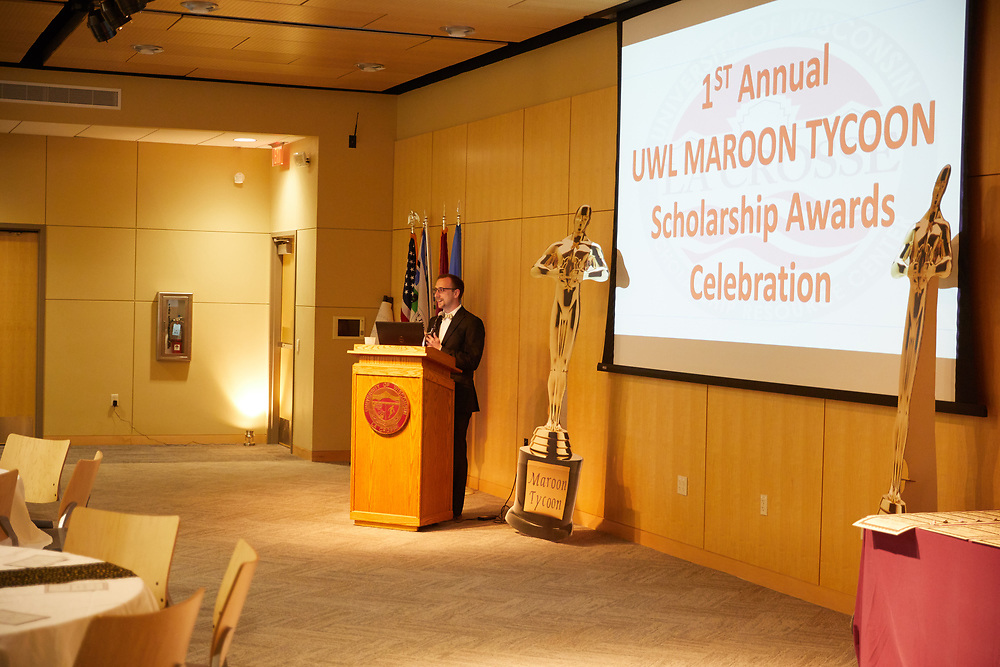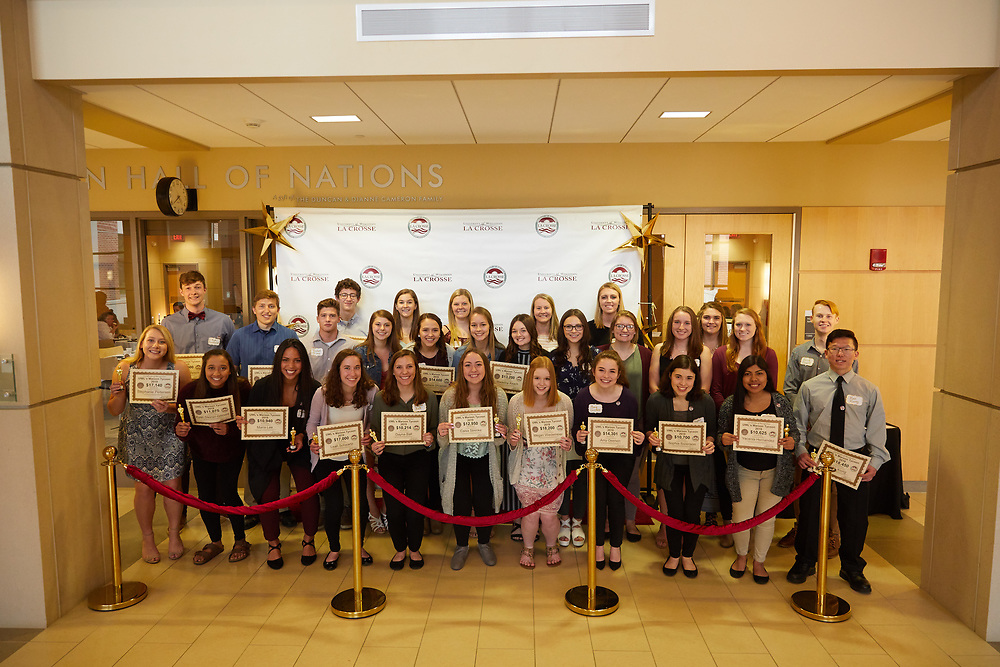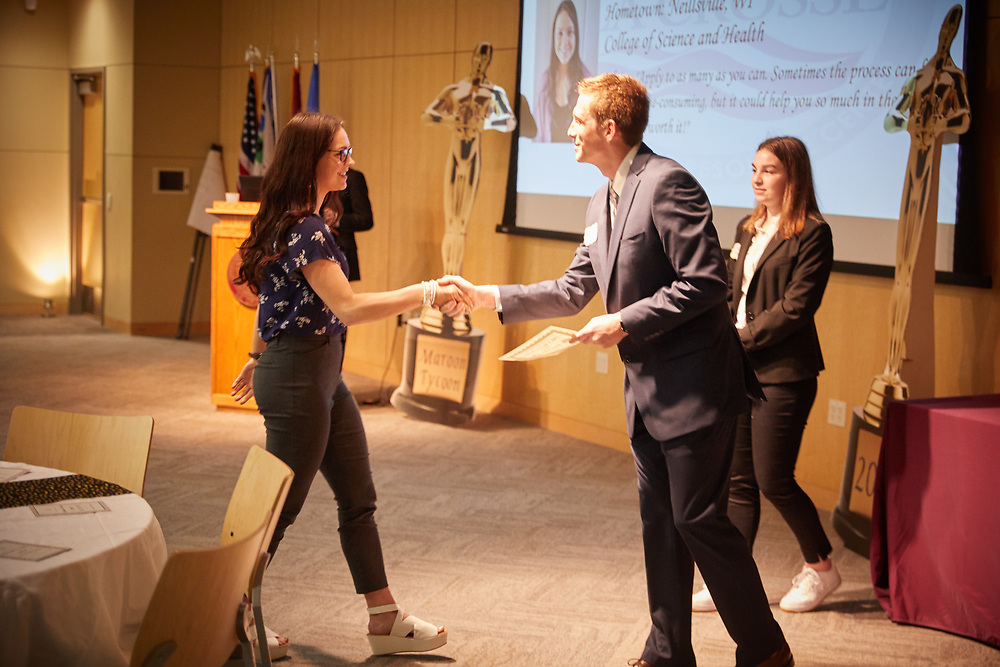 All 2021-2022 Recipients:
Lindsey Krause
Hannah Braatz
Emily Schneider
Alli Schoengarth
Kayla Traxler
Lindsey Anderson
Molly Moberg
Hannah Rouer
Anna Horn
Anastasia Grochowski
Cyle Kowalski
Talia Mentjes
Katherine Dahlke
Peyton Doyle
William Murphy
Lauren Perry
Paetyn Schmitz
Mary Scott
Neenah Stinson
Thomas Friday
Sophia Cole
Mya Salinas
Jenna Iserloth
Samantha Mueller
Rowan Murphy
Nicole Zoellner
Caitlin Herminath
PangNhia Xiong
Jaiya Edwards
Prestyn Bernier
Kaylie Mayer
Lydia Schult
Avery Nicholson
Jonah Zoschke
Emilie Briquelet
Elizabeth Hanstedt
Katlyn Lindner
Paige Kaczrowski
Adam Loenser
Delanie Johnson
Adrianna Baehman
Shelly Powell
Alexandra LeClair
Grace Johnson
Carben Weghorn
Madelyn LeGault
Haley Huenink
David Kieso
Isabella Beach
Emilee Otto
Nate Lew
Nicholas Sabey
Joseph Stiemke
Lauren Broman
Rylee Dorow
Nicole Sendelbach
Tristan Jenny
Marianna Malin
Leah Parnitzke
Katelyn Phelps
Morgan Priem
Tavian Laufenberg
Rachel Maki
Riley Voigt
Matti Wafle
Christy Nutt
Gabriel Keach
Margaret Grethel
Kelsey Miller
Lydia Monson
Abbigayle Spencer
Amy Geenen
Hayley Herzig
Aaron Huff
Amanda Ortner
Scott Rosendahl
Jared Tollas
Kenzie Von Ruden
Isabella Burr
Cheyanne Massie
Madison Shramek
Akyah Steiner-Gilmore
Ava Krause
Ian Keyes
Austin Pelot
Madeleine Schofield
Azalea Edwards
Gavin Stebbins
Aiyana Kempka
Grace Rogers
Liam Hannigan
Amy Abegglen
Jaymison Anderson
Brooke Bonikowske
Andreea Bouruc
Hailey Bray
Alyssa Davis
Mackenzie Gilbert
Morgan Hahn
Sydney Hahn
Meghan Heil
Kendra Hewitt
Malcolm Jerks
Mia Khalil
Austin Knade
Geneveive Knudsen
Taylor Knutson
Keagan Kolo
Kaelyn Krultz
Matilynn LaCoursiere
Reeve Lambrecht
Kaitlyn Leitheiser
Jaidan Miller
Maggie Pelli
Peyton Rogers
Madalyn Schmitter
Jessica Schweninger
Cheyenne Simonet
Elizabeth Stanley
Jessica Taylor
Johnathan Volden
Cameron Wenzel
Jaydon Winkers
Do you want to be a Maroon Tycoon Recipient? Start applying for scholarships now! Visit
https://www.uwlax.edu/scholarships/