Thinking about college and wondering where to start?
Take the first step with the Self Sufficiency Program (SSP)!
SSP is a free, pre-college program that provides participants an opportunity to explore academic and career interests in a supportive setting.
Offered each fall and spring semester, the 10-week class meets Tuesday evenings on the UWL campus. Free childcare is available on-site.
Spring 2022 Updates!
The start date for Spring 2022 is planned for Tuesday, March 1st from 6-8 p.m. Applications are accepted at any time.
The Program
The purpose of SSP is to improve access to higher education for single-parents and other adults and help them prepare for college success.
SSP has the following course goals:
Familiarize students with college programs and options, applications and admissions procedures, and financial aid and scholarship opportunities at UWL, Viterbo University and Western Technical College.
Engage and support students in building skills in critical thinking, close-reading, reflective and academic writing, and math.
Assist students in developing an individualized educational plan to reach their education and career goals.
Upon completing SSP, students may be eligible for SSP's Locally Grown Scholarships to support their first semesters at UWL, Viterbo University, Western Technical College or other area colleges.
SSP is an community engagement program of the Race, Gender and Sexuality Studies Department at the University of Wisconsin-La Crosse.
What's New at SSP?
From the director's desk...
Spring 2022
It is so good to welcome the newest SSP class to campus each semester. The first session is special and always the same: We introduce ourselves, share stories of school, offer first drafts of plans, and name our hopes and fears. As the semester unfolds, a small community is formed and provides support for each person to determine what their next step will be.
What's different in the SSP semester this year? We wear masks and physically distance ourselves around the big table. We've started a little later in the semester to catch the omicron variant on decline. Of course, there is a level of virus anxiety that persists, a reminder this isn't over yet. What hasn't changed is the support, information and space needed to bring a direction into focus.
The pandemic has disrupted the usual and, despite our impatience to resume "normal times," we know things have changed for us. A crack has appeared, creating space to re-think and re-organize what we want for ourselves, our families, and our future. For many, the desire for more education is part of this recalculation.
SSP is uniquely suited for this moment. A recent study reported that adults possessed a "cautious interest" in college as a result of the pandemic. There was a higher interest in college and, at the same time, more questions about the benefits of college than ever before. https://www.insidehighered.com/news/2020/09/17
SSP students have always asked these questions: Should I go to college or keep working? Will my children's well-being suffer because I am attending college? How do I justify the time and the resources to pursue a degree? These are important questions, to be sure. What I do know for certain, is that SSP can help shape this "cautious interest" into informed decisions.
Finally, what has not changed at SSP is the faithful support of our community of donors and friends. Your generous gifts to SSP's Locally Grown Scholarship Fund and our program make a world of difference to SSP families. Your gifts address material needs, lifts spirits, and reminds parenting students that they are not alone. Thank you many times over!
-Andrea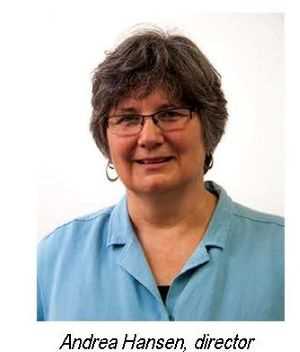 Andrea Hansen, Director of SSP

Thank you wordle
The Self-Sufficiency Program administrators and the SSP Locally Grown Scholarship Fund committee are committed to a policy of providing equal opportunity to all qualified persons regardless of race, religion, creed, color, national origin, ancestry, age, sex, marital status, pregnancy, sexual orientation, gender identity or expression, political affiliation, physical disability, mental disability, veterans status, or membership in the national guard, state defense force or any other reserve component of the military forces of the United States or this state.