Thinking about college and wondering where to start?
Take the first step with the Self Sufficiency Program (SSP)!
SSP is a free, pre-college program that provides participants an opportunity to explore academic and career interests in a supportive setting.
Offered each fall and spring semester, the 10-week class meets Tuesday evenings on the UWL campus. Free childcare is available on-site.
Stay Tuned for Fall 2020 Updates!
The start date for Fall 2020 is pending due to COVID-19. Applications are accepted at any time.
The Program
The purpose of SSP is to improve access to higher education for single-parents and other adults and help them prepare for college success.
SSP has the following course goals:
Familiarize students with college programs and options, applications and admissions procedures, and financial aid and scholarship opportunities at UWL, Viterbo University and Western Technical College.
Engage and support students in building skills in critical thinking, close-reading, reflective and academic writing, and math.
Assist students in developing an individualized educational plan to reach their education and career goals.
Upon completing SSP, students may be eligible for SSP's Locally Grown Scholarships to support their first semesters at UWL, Viterbo University, Western Technical College or other area colleges.
SSP is an community engagement program of the Women's, Gender and Sexuality Studies Department at the University of Wisconsin-La Crosse.
What's New at SSP?
From the director's desk...
Summer 2020
The pandemic suspended the work of our lively and engaged class this spring semester. In an early session, we included a short art experience on transitions. The paintings spoke of hope, determination, and insights on creating change. I hope you enjoy them. Planning continues for our fall SSP semester. We will keep you posted!
image6ixzn.png
imagesteog.png
image8dpjm.png
A big thank you to the AAUW-La Crosse Branch and the Women's Fund of Greater La Crosse for their recent grants to SSP. These faithful friends and so many generous individuals and groups make SSP possible. Thank you for supporting student-parent and other adults on their educational journeys.
Interested in the financial argument for supporting the education goals of single parents in Wisconsin? Did you know a single mother in WI who graduates with a B.A. is 70% less likely to live in poverty than a high school graduate? And a single mother with an A.A. is 54% less likely? Check out this fact sheet from the Institute of Women's Policy Research:
https://iwpr.org/publications/investing-in-single-mothers-higher-education-in-wisconsin/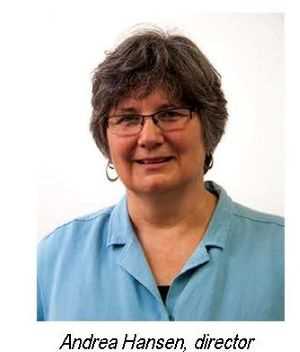 Andrea Hansen (3).jpg
The Self-Sufficiency Program administrators and the SSP Locally Grown Scholarship Fund committee are committed to a policy of providing equal opportunity to all qualified persons regardless of race, religion, creed, color, national origin, ancestry, age, sex, marital status, pregnancy, sexual orientation, gender identity or expression, political affiliation, physical disability, mental disability, veterans status, or membership in the national guard, state defense force or any other reserve component of the military forces of the United States or this state.