Most SSP graduates attend UW-La Crosse, Viterbo University, or Western Technical College and many carry a B or better grade point average. The example set by student-parents often results in their children's increased success in school and community activities.
Since 1988, students who completed our program and attended college have degrees and careers in many fields: nursing, education, law, medicine, art, administration, psychology and social work. Many of them live in the community and continue to support as well as benefit from their SSP connection.
SSP graduates also qualify for our Locally Grown Scholarship, a cash scholarship for our students who are in their first four semesters of college, as long as they remain in good academic standing.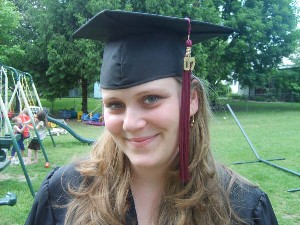 Jen Scaccio is a Senior Social Work major at Viterbo University, and will be graduating in May 2009. She is currently an intern at New Horizons Women's Shelter in La Crosse. She was the featured student speaker at the SSP Locally Grown Scholarship Breakfast in November 2008. Jen attended SSP in 2004 when her oldest son was a newborn. She is the mother of three boys: Joey (5) Jackson & Jonathan (9 month-old twins).
---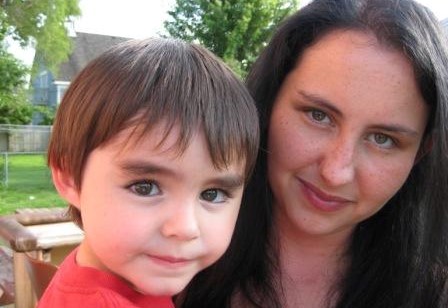 Audreyona Chavez was a Spring 2004 SSP Graduate and is now a Senior UW-La Crosse Microbiology/Biomedical Concentration and Pre-Professional Veterinary Medicine Double major. Audrey has one son, Aesop (6). She is on the SSP Advisory Board and is actively involved in autism awareness organizations. After graduating from UWL, in May 2009,with a Bachelor of Science degree, she relocated to Colorado and is pursuing a doctorate in Veterinary Medicine.
---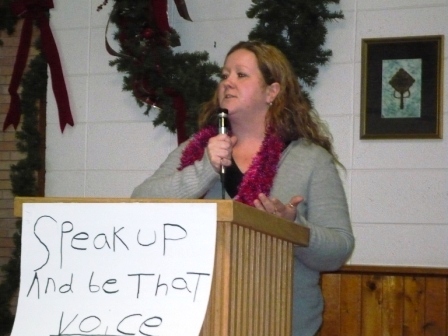 Rosanne St. Sauver finished SSP in the Fall 2007 and now attends UWL, majoring in Women's, Gender, and Sexuality Studies (WGSS) on her way to a law degree so that she can have the most impact possible when standing up for victims of oppression and violence. She is also the full-time Director of the LGBT Resource Center for the Seven Rivers Region. Rosanne lives with her partner and their seven children, and is a grandmother of four. Rosanne is the Department of Women's, Gender, and Sexuality Studies' 2012 winner of the College of Liberal Studies' Excellence Award for students.
"Sometimes it is extremely difficult to deal with challenges in my life, work, and school, and often it would be so easy to throw in the towel, but I don't because it is my time to realize my dream, no matter what... Thank you for opening my eyes and mind to say, "Yes I can," because I promise in time it will be, "Yes I did." Belief is hard to come by when you are so busy surviving and struggling to get by, but that is one of the many gifts given to me by SSP." (Rosanne St.Sauver)