Open Your Eyes to the World: Learn Chinese!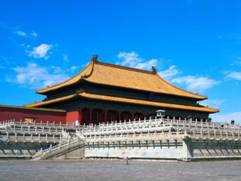 Chinese Temple in the Forbidden City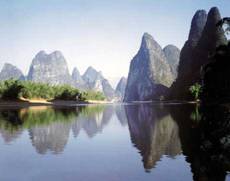 Chinese Mountains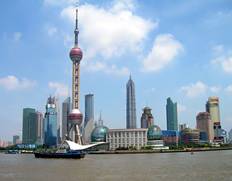 Shanghai's Skyline
有朋自远方来,不亦乐乎!
孔子《论语》
How happy we are, to meet friends from afar!
-Confucius in Analects
Chinese at UWL
Chinese language courses at 100-, 200-, and 300- levels
Chinese literature and civilization courses taught in English
Chinese Studies Minor (18 credits at 200-300 level)
Study abroad opportunities
All courses taught by a native speaker of Chinese with a PhD in second language acquisition and language pedagogy
Opportunities to get more exposure to the Chinese language and culture outside of class
To work with native speakers of Chinese outside of class
To join the Chinese Club
Chinese program resources
UWL Chinese Club
All students who are interested in Chinese culture and language are welcome to join the Chinese Club. Contact Professor Xu for more information.
Chinese Speech Contest Winners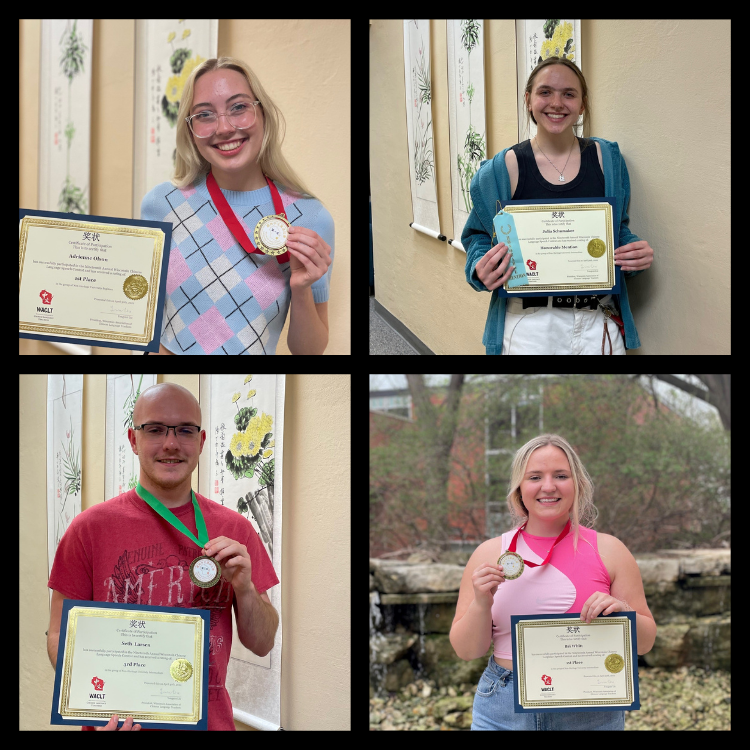 UWL Students Win Chinese Speech Contest
Four Chinese students participated in the Chinese Speech Contest hosted by the Wisconsin Chinese Language Teachers Association on April 23. The results are in:
Beginner level:
Adrienne Olson: 1st place
Intermediate level:
Bri Whitt: 1st place
Seth Larsen: 3rd place
Julia Schumaker: honorable mention
Congratulations to all!
---
For more information about upcoming events, visit the Chinese Culture Club page!
Why learn Chinese?
Here is what the Chinese learners say
To sum up:
Chinese Is Important for Your Career
China is the second largest economy in the world
China is the second largest trading partners of the United States
China has become a huge market, international companies are looking for people who can speak Chinese and operate successfully in a Chinese cultural context
China has a huge demand for English teacher. It is a great place to teach your native language and develop your skills of Chinese at the same time
Chinese is Easy, Fun, and Interesting
Chinese has a relatively uncomplicated grammar

No verb conjugation
No gender or number agreement
Same basic word order as English

Chinese characters are artistically formed and loaded with meaning (the more you learn, the easier it becomes)
If you know the most frequently used 600 characters, you can recognize 80% of Chinese words in daily life; if you know 1000 characters, over 90% is covered
China is the only continuous civilization that has lasted for 5000 years
And more …
One out five people on this planet speaks Chinese
40 million people around the world are currently learning Chinese with enthusiasm and success. If they can, you can too!